Media Watch
1
Media Watch: 'City eye up £80m summer swoop?'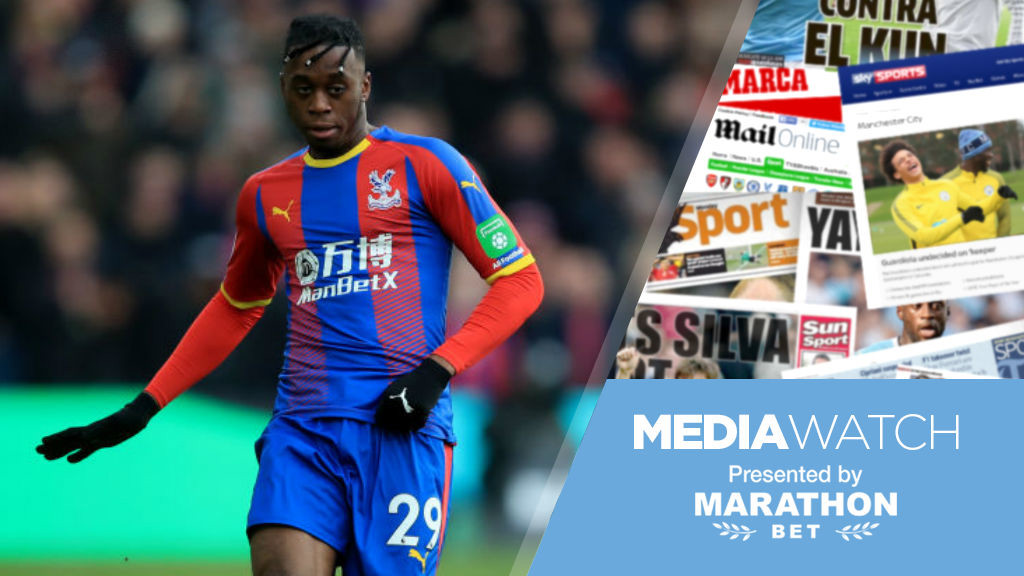 IT may be bone-numbingly cold outside but there is plenty to warm the heart of all City fans in Sunday's media round-up.
Today is matchday, of course, with the focus firmly fixed on the visit of Arsenal to the Etihad later this afternoon but there are a host of other topics to tackle as well.
We kick-off with the Sunday Mirror, who carry an extensive interview with Blues midfielder Kevin De Bruyne who speaks at length to Simon Mullock about his return from two separate knee injuries.
And the Belgian reveals that patience will be the key as he bids to slip back into top gear once more.
Mullock reports: "De Bruyne, 27, insists he is over the knee problems that have limited him to just three league starts under Pep Guardiola this season – but that he needs to be patient as he looks to rediscover his top form.
"He said: "I am doing well. I am happy to be fit. It's been a long six months for me, but I'm happy that now I can play football.
READ: February's key dates | All teams, all levels
WATCH: Pep Guardiola | I have total faith in my players
"Sometimes I feel good, sometimes I feel a little bit worse or I need a day more to recover.
"But I try every day to be at the best level I can and sometimes people have to give me a bit of slack after the amount of time I have been away.
"I always want to be better. But sometimes my body just says 'no'.
"I don't feel anything in my knee now. But we play so many games that sometimes I feel better and sometimes I feel a little bit less. You just feel that in the game and it is normal.
"I didn't have a pre-season and I am trying to physically get to the level of last year.
"I think people know who I am as a player and what I can do for the team – and that's not going to change after an injury or two."
De Bruyne has also shared his thoughts on a pulsating Premier League title race with Sky Sports ahead of this afternoon's visit of the Gunners.

Though Spurs leapfrogged above City into second place after beating Newcastle 1-0 yesterday, with leaders Liverpool not playing at West Ham until tomorrow night, victory today would see the Blues narrow the gap at the top to just two points.
And with 14 games of the season still remaining, De Bruyne says he believes the key to the eventual destination of the title will lie in who handles the pressure best.
"I think Liverpool will be under some pressure because they have not won it for that amount of time (29 years)," De Bruyne told Sky Sports.
"But we have pressure because were the champions last year and everybody expects us to be one of the title challengers. I'm not sure who has more pressure, but there is pressure on both teams
"I don't think knowing how to win the Premier League is an advantage, last season most of us didn't know how to win a league but sometimes that makes you hungrier if you haven't won it.
READ: Leroy Sane short-listed for PFA Player of the Month award
WATCH: Man City 3-0 Watford Ladies | FA Women's Cup match highlights
"We are trying to repeat what we did last year and try to win as many games as we can. We will see where we are in two months, if the gap is close it will be a tight race and if it's not, it's not."
Taking a closer, in-depth look at today's game, BT Sport carry a story on how Arsenal boss Unai Emery says he is determined to see his players adopt an attacking approach at the Etihad rather than go into the game with a negative mindset
BT Sport scribe: "Emery insists he will not follow the Newcastle blueprint for success against title-chasing Manchester City and believes attack may be the best form of defence at the Etihad Stadium on Sunday.
"A strong rearguard action helped Newcastle spring a shock on reigning Premier League champions City as they inflicted a 2-1 defeat on Pep Guardiola's side.
"But Emery, whose first game in charge of Arsenal ended with a 2-0 defeat to City, does not intend to follow suit.
"Usually Manchester City, in every match they impose their style," he said. "You want to impose your style, you want to play with your personality, but sometimes you need adaptation – more or less, it depends on the opposition.
"It is very difficult to break their style and impose yours. When a lot of teams play with a very deep block, it's because they need to play like that and can also have chances to win.

"But usually you can play 10 matches against Manchester City – maybe Newcastle, maybe Crystal Palace, maybe us as well – you can lose 10 times playing the same, or maybe lose seven, draw two and win one. But this style can work for you like Newcastle and Crystal Palace won against them."
Finally, according to the Sun, City are weighing up a double domestic summer transfer bid to bolster the club's defensive ranks.
Writes Mike McGrath: "Pep Guardiola is eyeing home-grown pair Aaron Wan-Bissaka and Ben Chilwell in a stunning £80million summer raid.
"The Manchester City manager has had the full-backs watched this season and is keen to bolster his squad with the two England youngsters.
"Three Lions left-back Chilwell, 22, is expected to smash the £50m barrier after signing a new contract at Leicester.
"And Wan-Bissaka, 21, has seen his value soar to £30m after a stunning 12 months in the Prem with Crystal Palace.
"The Etihad chief is expected to look at foreign options as a long-term replacement "for Fernandinho.
Yet at full-back the England starlets can boost his squad as he has just four 'home' players within his Premier League list at the moment.
"Clubs are allowed to name only 17 non-homegrown players in their 25-man squad."