Media Watch
1
Bernardo: We will go to Anfield with 100 per cent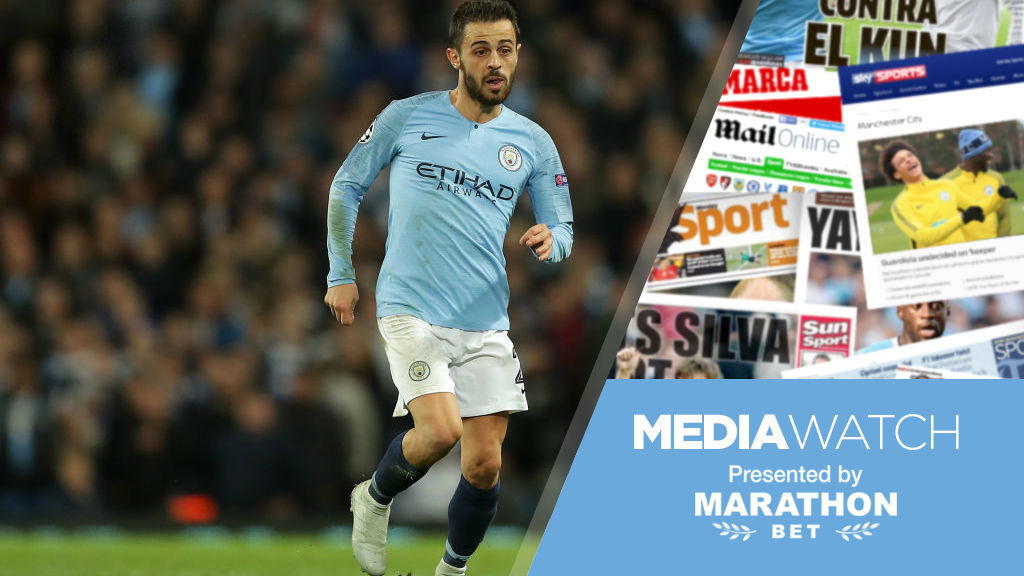 MEDIA WATCH: Your Saturday round-up!
It's your Saturday media round-up!
We focus on the big game ahead in today's round-up as City prepare to take on Liverpool in the Premier League.
READ: Liverpool v City | TV info
READ: Liverpool v City: Injury news
READ: Liverpool v City: Key battles
Bernardo Silva's thoughts ahead of the game, score predictions and a word from the opposition boss all feature in your Saturday media watch!
First up, we begin with Bernardo, who says that although Liverpool are 'better than last season' City have still got what it takes to seal the three points at Anfield.
"They bought a few players. I think they're better this season, as the results tell. They've won all their games in the Premier League apart from one," Bernardo told BT Sport.
"They're an aggressive team, they're doing well. We beat them at home last season but at Anfield we weren't able to play well enough to beat them. They were better than us, in my opinion.
"But we'll try again, knowing that they have a very good squad but we will go with 100 per cent, so we can try to get the three points. We hope we can finish that (unbeaten) run."
Next, Mark Lawrenson believes that both the Blues and Reds will maintain their unbeaten run in the competition so far as he eyes a 1-1 draw from tomorrow's clash.

"Manchester City were so dominant last season because they had long spells where they were near their peak," the BBC pundit writes.
"In contrast, I don't think either of these teams are playing near their best level yet.
"But from my memory of winning the league myself with Liverpool, that does not matter - you just try to win games, regardless of how well you are playing.
"And both teams just seem to keep on doing that. They are still getting results in the Premier League despite their players not really hitting their stride individually or collectively.
"People are seeing City and Liverpool both being in quite average form as being a negative issue but, if you look at it another way, then they are both near the top of the table and they haven't even started playing the way they can."
GALLERY: Mendy trains as City gear up for Anfield clash
Finally we turn to the opposition as Jurgen Klopp has heaped praise on "exceptional" City ahead of the match.
"They are so strong. This team together with the club, the money they have and this manager is exceptional," Klopp explained, as quoted by the Guardian. "It is a good match, a good combination.
"It makes them the biggest force at the moment together with PSG in world football. We have to battle and fight with them for different things in the league and maybe in the Champions League at one point if it comes to that again. That is it."
That's all for your Saturday media round-up, but we will be back tomorrow with all the latest news ahead of our 4.30pm kick-off at Anfield!