Media Watch
1
Media Watch: 'City are top class'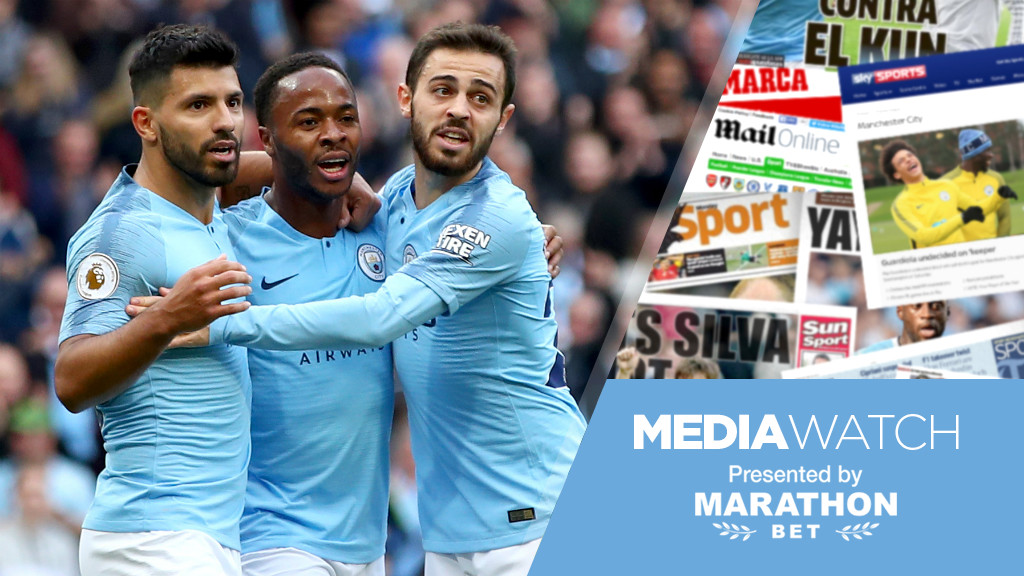 'TOP CLASS': More praise for the Blues from an opposition manager...
As we welcome the return of Premier League football to the Etihad Stadium, the City-centric pages of the media world are packed to the margins.
From matchday previews and line-up predictions to an honest reflection and transfer gossip, there are plenty of topics for discussion this Saturday morning.
So, let's things off, shall we? There's a word or two from the opposition, as Burnley manager Sean Dyche has told press his side should head into this afternoon's visit to the Champions without fear.
Quoted on the Club's official website, the Clarets boss stated: "We have to take on the challenge.
"You can't go there and not be up for the challenge, because they are top class.
READ: KDB availability, Hart's return and Sterling form
WATCH: Inside City | Episode 313
GALLERY: Counting down to the Clarets
"You have to be on top of your game and that's our main focus.
"We can't guarantee results against any of these top sides, but what we can do is look to at least push towards us giving a proper performance, in our manner, to affect the game.
"That gives you at least a start, because if you're not on top of your game then these sorts of sides hurt you."
Meanwhile, Claret and former Blue Ben Mee, who captained City to FA Youth Cup success in 2008, has tipped Joe Hart to receive a hero's welcome when the goalkeeper returns to his old stomping ground for the first time.
As the Burnley Express report, the defender declared: "It's always good to go back to places you've played.
"He has been, I guess, written off in the past, but he's still a top keeper and I'm sure he wants to prove he's still a top keeper. I think he's still got a lot to offer and show he's still a top goalkeeper.
"He's well thought of at the club for what he did over the years. He was there a long time, yeah, I'm sure he will get a very good reception.
"He's well thought of. I think I was playing in his first game when he arrived at City, so I knew him from a young lad. He's a good lad.
HAVE YOU SEEN...?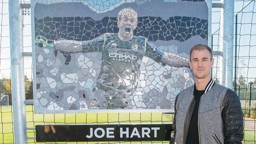 "I remember watching him and went to see him when he made it into the first team. It's great to see how well he's done.

"He's a good personality, he's a big personality in the squad. He brings experience to our game. To have someone of his experience around the group always helps.
"I get on well personally with him, so it's good to have him around. He's looked at us, how we train and how the club's developed and thought he could come here and maybe get back on track to where he was a couple of years ago.
"That's testament to the club."
City have been handed a welcome boost on Friday, with the news Kevin De Bruyne is back in contention after a lengthy lay-off.
However, Manchester Evening News journalists Stuart Brennan, Simon Bajkowski and Richard Fay believe the Belgian should not be rushed back, as they attempt to predict the Blues' starting line-up.
Brennan opines: "Kevin De Bruyne is back and raring to go, but after two months out and against physical opposition, there is no point in slinging him straight back into the action.
"Stick him on the bench and give him half an hour - he is usually a player who needs time to ease himself back in after injury in any case.
"There is no need to rush him back, given the way City have played without him - and neither David Silva nor Bernardo Silva deserves to be dropped, so at least that decision will be delayed.

"With so many games coming up, Guardiola can shuffle his pack - and against a team strong in the air, the return of Vincent Kompany and Nicolas Otamendi would make sense."
Bajkowski scribes: "I don't think it's worth the risk starting Kevin De Bruyne if he isn't 100 per cent fit - especially when City have two Silvas to call on.
"The most important thing is to have the playmaker fully firing for Tottenham away and United at home, especially when the rest of the squad have shown they can get results without him.
"At the back, Guardiola showed at Anfield the importance of Aymeric Laporte and John Stones but it will be interesting to see how he selects his defence ahead of Shakhtar away. Raheem Sterling is a must and Leroy Sane deserves a chance."
READ: Guardiola confirms Sane contract talks
WATCH: 'Unselfish' Hart praised by Pep
HEAD-TO-HEAD: City v Burnley | Key battles
Adds Fay: "De Bruyne is a huge boost to the squad, however he should not be rushed back and is instead better suited off the bench.
"Much of City's success this season has stemmed from their consistency in defence and it should be a case of Stones and Laporte again at the back.
"In midfield Bernardo needs to reclaim his starting spot, while Sterling and Sane will be pivotal to stretching the rigid defensive shape of Burnley."
In other news, Benjamin Mendy has opened up on his frustrating spell on the sidelines, revealing the setback 'taught him a lot'.
Speaking to Sky Sports, the Frenchman admitted: "It's not easy to be on the side to wait to see every game and when you see the team play very, very good – you want to jump on the pitch but you can't.
"Every game I wait and stay with the team all the time as I didn't want to be back home.
"When you see the game from the side of the pitch you learn a lot so I look at every game, and sometimes after the game, I ask questions to Pep [Guardiola] and Mikel [Arteta] and they explain to me some good work.

"The manger has made football feel so, so good. But he works every time, every day. I don't think he sleeps.
"Every time football, football, football. When he speaks you feel he loves his job – he loves to work to find the solution and when you see this and hear him speak, you look at him and you want to give everything on the pitch for him."
Finally, in other news, as always, there's a snippet of transfer gossip with the Daily Mail claiming City are planning to launch a £70million bid for Frenkie De Jong next summer.
According to Jack Gaughan: "Pep Guardiola decided against signing a central midfielder after his failed bid for Jorginho, who joined Chelsea for £57million, but is acutely aware City need to strengthen in that area.
"City have watched De Jong extensively but will face competition for one of the finest young talents in European football.
"Barcelona have also made checks on the 21-year-old Dutchman, with club legend Xavi having compared him to Sergio Busquets.
"Ajax are expected to demand as much as £70m for De Jong, which would mean City having to break their transfer record set by the £60m capture of Riyad Mahrez from Leicester last summer.
"City are not looking at signing a midfielder in January, although that could change if Guardiola is hit by more injuries.
"The champions are also watching other targets in that position and are known admirers of Ruben Neves at Wolves."