Media Watch
1
Mail: Blues wait on Brazilian star verdict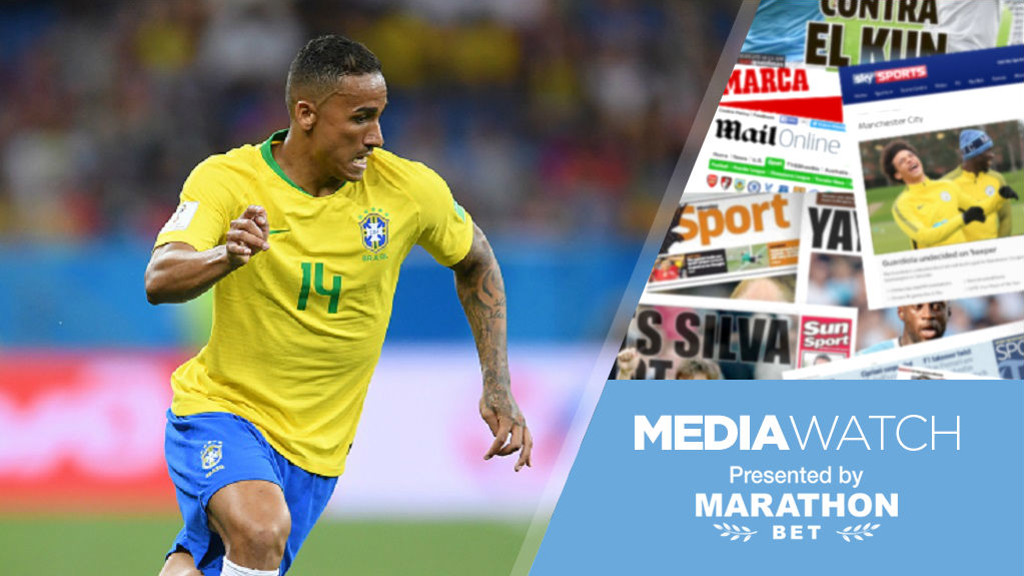 City will discover the extent of the injury Danilo appeared to sustain while on international duty in the next few days, according to the Daily Mail.
The City defender was substituted on 53 minutes in the friendly between Argentina and Brazil in Saudi Arabia and will be assessed by the Club's medical staff.
The Mail write: "Manchester City defender Danilo will have scans on a nasty ankle injury sustained in Brazil's 1-0 victory over Argentina on Tuesday.
"Danilo only returned after an injury to the same ankle last month.
READ: Why Edin Dzeko is still singing the Blues
GALLERY: Sergio and KDB training ahead of Burnley
"The 27-year-old picked up the injury as he helped stop an Argentinian attack before laying on the ground in agony shortly afterwards."
Boss Pep Guardiola is likely to deliver an official update on Danilo's fitness at Friday's press conference.
Have you read..?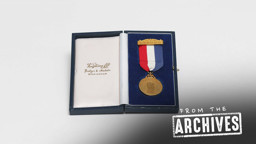 Elsewhere and it would be remiss to pass on veiled praise from United legend Eric Cantona.

The scourge of many a Manchester derby for Blues fans, the enigmatic Frenchman has never been one to guard his words, so his praise for City (even if he can't bring himself to say the Club's name), is worthy of note.
The Express report: "United legend Eric Cantona has admitted that rivals Manchester City are 'the best team to watch at the moment'.
"And having previously suggested Jose Mourinho's playing style is not suited to United, Cantona admits City are a far better side to watch in what he called a 'terrible' confession.
'I always hope it will be United [to win the league],' Cantona told JOE.co.uk.
'Especially as the favourites this year are the teams we most want to defeat [City].
'It's very early in the season so we must still hope that United will perform well.
'It is terrible but the best team to watch at the moment is the other team. The one I don't like to mention by name.'
Looking ahead to the weekend and The Lancashire Telegraph columnist Andrew Greaves claims Burnley have a 'free hit' this weekend against City – and should use it to their advantage.
He writes: 'A trip to Manchester City, what could possibly go wrong?
'Well, given the fact that every year we've been in the Premier League we've managed to beat the reigning champions – and don't actually have the worst record at the Etihad – could Saturday be the shock we need to kick-start our season?
'Of course, I'm being flippant – or maybe over-optimistic! – but a game at one of the big clubs is always a bit of a free hit.
'No-one expects you to get anything, so you've got nothing to lose.
'I just hope the players play with the freedom we know they're capable of because if we try and dictate the tempo then we're a match for most teams.'
To do that, the Evening Standard believe the Clarets may have to be a close to full strength City.
They write: "Pep Guardiola could name his strongest XI for the first time in over a year when Manchester City host Burnley on Saturday.
"Kevin De Bruyne is available after recovering from knee ligament damage, while Benjamin Mendy made his comeback from a bruised metatarsal just before the international break.
"Fabian Delph, who has missed the last four games with a knock, is also back into contention - meaning Guardiola has a near-fully-fit squad to choose from ahead of the clash with Sean Dyche's side at the Etihad."
Finally, new Monaco boss Thierry Henry says former boss Pep Guardiola will be one of his major managerial influences as he kicks off his own career in Ligue 1.
The ex-Arsenal star told Four Four Two: "You learn from people, but also need to put your own mix into it.
'Pep for me is the reference. I re-learnt how to play the game when I went to Barcelona under him.
'With Pep you can just talk about the game and he will not go to sleep. You will fall asleep and he's still talking!
'He is way ahead of the game.'
That's our round-up for today - more tomorrow morning.