Media Watch
1
Tite: 'It's just like watching… City!'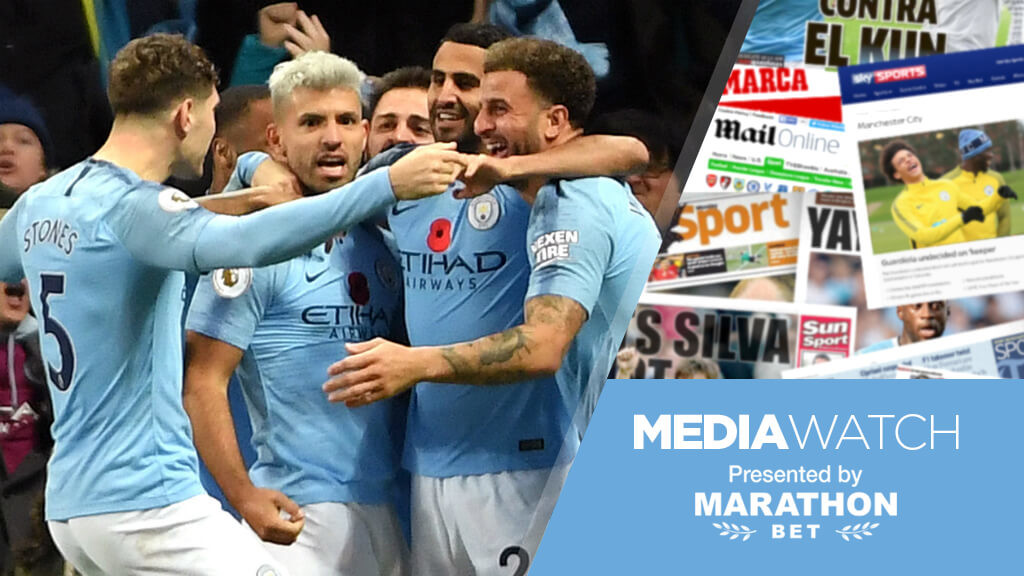 SUPER CITY: Brazil now model their football on the Blues' style of play
Another weekend without City... Whatever will we do?!
Still, our beloved Blues are never far from the headlines and Saturday morning's round-up of news, views, gossip and opinion heralds plenty of topics for discussion.
Let's kick-off with some exceedingly high praise from afar. Now, I'm sure you're familiar with the famous football chant: "It's just like watching Brazil!"?
Well, it seems those lyrics need amending because La Canarinha's manager Tite actually models his style on City.
Reflecting on his side's 1-0 triumph over Uruguay, in which Danilo completed 90 minutes with Ederson and Gabriel Jesus on the bench, the Brazil boss admitted he draws inspiration from Pep Guardiola's Blues.
READ: City Social | Derby delight, #Steph100 and #PARKLIFE
WATCH: Inside City | Manchester Derby Special
GALLERY: Best of the action | City 3-1 United
As Four Four Two report, Tite told press: "In this game, Uruguay were trying to play through us, and this is our third-straight clean sheet.
"Especially here in England (the game was played at Arsenal's ground), when I look at Man City, we were trying to balance our game like they do."
Elsewhere, Dan O'Toole of the Manchester Evening News has pinpointed another area which he believes the Champions have 'the upper hand' over Premier League rivals.
He scribes "City, it seems, are one of very few clubs to have mastered the contract renewal process and it is further evidence of the ruthless efficiency that stands them apart from almost any other club or organisation in world football.
"As Manchester United fret over the very real possibility of losing David De Gea without compensation next summer, City have tied down the vast majority of their assets with considerable prudence and, along with the swift erection of a new training facility, a new stand and the seamless integration of the Pep Guardiola way, it is difficult to image any Premier League club bridging the gap to City - on or off the field - any time soon.
"Chelsea are perhaps the only comparable case to City, with their success spawning from Roman Abramovich's investment in 2003, yet the yo-yo nature of their achievements has been a product of inconsistencies behind the scenes of which those at board level at the Etihad cannot be accused.
"When transfer targets have proven too costly, as Alexis Sanchez turned out to be, they have moved onto the next name on a well-researched list. There have been no stabs in the dark and their approach could never be described as scatter-gun.

"All that has seen the Blues rise to the summit of the Premier League and, until the chasing pack take a leaf out of City's well-organised book, they will go unchallenged among the elite."
Switching focus, Arab News have penned a piece on Riyad Mahrez's development, as Alam Khan explains: "The Algerian winger came off the bench just past the hour mark against Cardiff two months ago and slid home his first City goal from close range before curling in a second with a fine left-foot finish.
"The brace provided lift-off for the 27-year-old and his confident displays since have quickly dispelled any doubts that he would struggle to adapt to a system under Guardiola that demands commitment as well as class.
"For Mahrez, he has been working to fulfil this footballing dream ever since he was a youngster practicing his skills on the streets of Paris suburb Sarcelles, encouraged by his late father Ahmed."
Expressing his delight, Mahrez declared: "I'm proud. It's not easy to arrive here (at City), to come to a club like this. You need to work very hard to get here and when you do it's not the final thing.
"You still need to work even more, to perform, to be humble, and to try to go higher. Of course, I want to do even better.
"I didn't feel any pressure when I came because of the price, I don't think about this stuff.
"I'm feeling good now at City, playing good at the moment and we are winning games. But it's not finished yet and we need to keep going. The season is very long and we all have to keep going like this."
In other news, Fabian Delph – England's skipper on Thursday night – asserts the Three Lions are targeting revenge against Croatia on Sunday for their World Cup semi-final defeat.
READ THIS...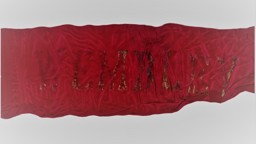 Quoted in the Daily Mail, the Yorkshireman declared: "'One hundred per cent, we were confident going into that game, we didn't quite get the result. We have got an opportunity to play them and put that right.

"We have got a lot of talent in that dressing room, if we implement the game plan we can win.
"It was a high point in a lot of our careers but a massive low at the same time because we felt we should have come through that game.
"That is what is so amazing about football, you can never predict what is going to happen.
"It's game on, it's definitely going to be a tough game but we are definitely more than capable of winning."
Finally, there's a snippet or two of transfer gossip as Mundo Deportivo claim Guardiola has 'instructed City to monitor Isco's lack of playing time at Real Madrid.'
The Manchester Evening News picked up on the story and translate: "Guardiola has been linked with Isco before, but could see this as the perfect opportunity to make a move as the forward has not started any of (Santiago) Solari's four games as manager.
"Solari replaced Julen Lopetegui after Real's 5-1 El Clasico defeat to Barcelona last month, and recently signed a permanent contract after initially taking over on an interim basis.
"Isco has scored two goals this season in 12 appearances, as well as a goal for Spain in three caps since the World Cup."

The article also claims to have an update on the alleged pursuit of Sandro Tonali.
Writes Joe Bray: "Meanwhile, City's hopes of signing reported target Sandro Tonali have suffered a blow after Brescia chairman Massimo Cellino said he would prefer to sell to an Italian club.
"The youngster has been compared to Andrea Pirlo, and received his first senior call-up to the Italy squad despite playing in Serie B."
Former Leeds owner Cellino told Tuttosport: "If he wants to stay at Brescia, I am willing to keep him forever. In any case, I would like to enjoy him a bit more and focus on promotion to Serie A.
"Tonali has not called me yet but it's logical that everyone likes him. If and when the time comes to sell him, a super offer won't be enough to convince me. Those who want him need to show their love for me and Tonali.
"By love, I mean respect in their approach, at the right time and they should not distract the player.
"As it happened to me with [Radja] Nainggolan at Cagliari – Juventus offered more money, but Roma proved that they wanted him more and made sacrifices.
"My idea for Tonali is to see him as a protagonist at an Italian club and reviving our football."