Media Watch
1
Dunne: City's football the best we've seen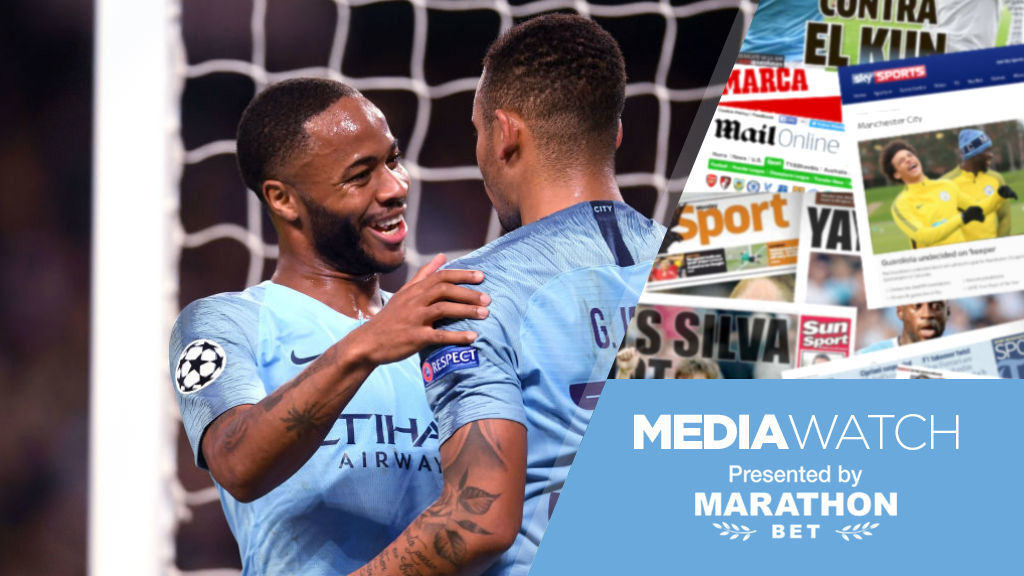 MEDIA WATCH: City take on United later today and the press have had their say
With the small matter of the 177th Manchester Derby to come later today, this morning's Media Watch is a bumper one.
We've got former Blue Richard Dunne waxing lyrical about City's football, Aymeric Laporte talks to The Times' Henry Winter and Paul Merson says why he believes Pep Guardiola's side have gone up a level this season.
Let's start with Dunne, a man who won four-consecutive City player-of-the-year awards during his nine-year spell at the Club.
Speaking to 888.com, he says City are capable of going the entire Premier League season unbeaten – and insists a tilt at the Champions League is also a possibility.
"The way they are performing they look like that can score four or five goals every time they go up the field," he says.
"Somewhere at the back of their minds they will be thinking of an invincible season, and going through the whole year unbeaten. They will also have one eye on winning the Champions League.
"We said last year that this was some of the best football ever seen and they've gone up a level this year so it's all looking really good at the moment. So they certainly have the potential to be even more successful even than an invincible season."
READ: David Silva | The derby balance of power has shifted
WATCH: City v United | Top five moments
Meanwhile, in a brilliant and wide-ranging interview, Laporte talks to journalist Henry Winter about working with Guardiola.
Winter writes: "Laporte averages 88 passes a match in the Premier League, in keeping with Guardiola's philosophy. "His style is all about building from the back, playing with the ball," the centre back explains. "I love his style of football, it's something I've always tried to emulate, and I'm very happy to have the opportunity to learn his methods at first hand every day."
"He nods at mention of Guardiola's love of rondos, those "boxes" to start training. "It's a typical feature of training here, but I don't know if it's the most important. It's all the work Pep does outside that which sets him apart."
"It's the work on combining with the goalkeeper, Ederson. "Everything is coordinated, everything is together. We all understand what Pep's asking of us." It's the obsession with marginal gains, and that is why Laporte is so dedicated to eating right that he employs his own cook. "It's very important to pay attention to diet. We all eat at the club, so it's very strict. I have a private cook. He knows what to prepare, because it's coordinated with the club, so he knows exactly what I need.""
Former Arsenal and England midfielder Paul Merson believes City are a better side this season.

And he pinpoints the signing of Riyad Mahrez as reason for the improvement.
Have you seen...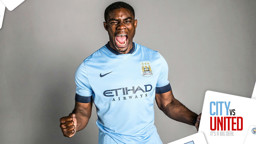 "I think they are a better team, I do," he said speaking on Sky Sports.

"I think Mahrez has brought something to them as well.
"You don't have to keep on playing Sane and Sterling every week, Mahrez comes in.
"Mahrez has improved ten-fold since he's been there.
"The things he does now - before he was head down dribble here, dribble there, it might come off.
"Still a good player don't get me wrong but now he gets the ball, passes, moves.
"Honestly, I don't know what they do at Man City and how good the coach is because he's improved immensely.
"I think they are a better team."
And, finally, Michael Potts, writing in the Express, has made predicted City's Derby XI.
He writes: "(4-3-3) Ederson; Walker, Laporte, Stones, Mendy; B. Silva, Fernandinho, D. Silva; Mahrez, Aguero, Sterling."
That's all for this morning's Media Watch – but stay with us throughout the day as we bring you full coverage of the derby this afternoon.