Media Watch
1
Gossip: Winger linked with summer switch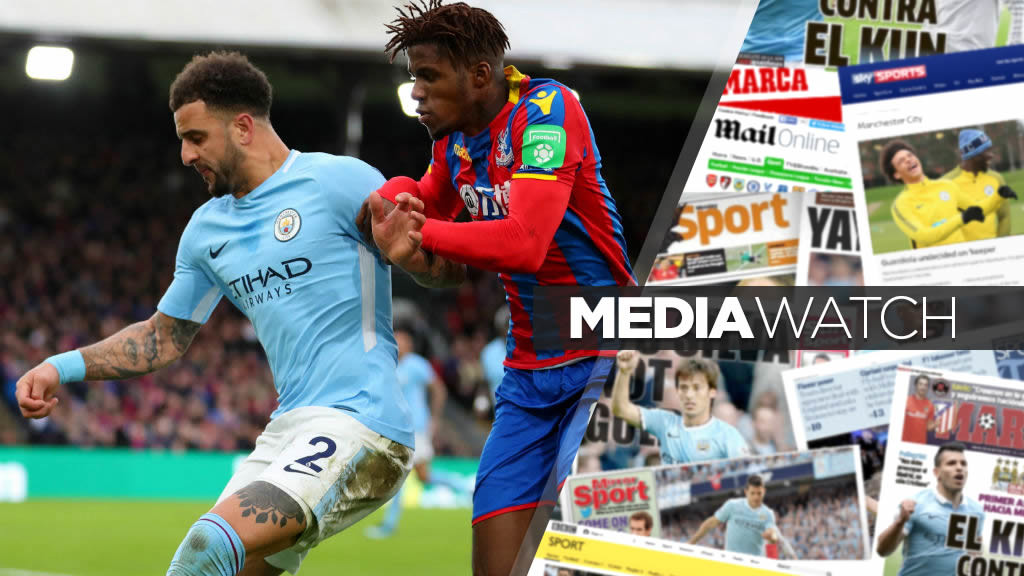 SUMMER SPECULATION: Wilfried Zaha (right) has been linked
Our epic title party in Manchester city centre on Monday features heavily across the back pages as the curtain comes down on a truly historic 2017/18 campaign.
The streets were a sea of blue as Pep Guardiola's Centurions paraded through town with the Premier League and Carabao Cup trophies.
But this being Media Watch, there's a touch of summer transfer speculation, plus more crazy stats from City's record-breaking season.
First to the Daily Mail's run down of the parade, with Daniel Matthews and Jack Gaughan reporting: "Manchester City supporters came out in droves on Monday to salute Pep Guardiola's Premier League champions as they enjoyed a well-earned victory parade through the city.
"Fans filled bars and squares, waving inflatables and flags and blowing horns, as they celebrated City's incredible domestic season.
"It was a family occasion, with fans of all ages coming out to celebrate. Some even climbed on to traffic lights and used traffic cones as foghorns before the arrival of the victorious players."
The Sun added: "Captain Vincent Kompany held up the Premier League trophy to huge cheers as the Carabao Cup victory in February was also celebrated.
"The party continued on a stage, with fans getting close to the stars and the silverware.
"Inflatables were thrown around and kicked before the trophy was raised one last time to toast Pep's team."
With the domestic campaign now over, it's open season on the press speculation front, with a Crystal Palace winger linked with City.

The Daily Star report: "Manchester City remain interested in a deal for Crystal Palace star Wilfried Zaha.
"The Ivory Coast winger looks set to be a prominent name in this summer's transfer window following his fine season at Palace.
"The 25-year-old netted nine goals and provided seven assists in the top-flight to help the Eagles stay up against the odds.
"His performances have attracted plenty of interest with Sky Sports reporting that champions City are keen."
Finally, the Manchester Evening News have picked up on a remarkable stat that illustrates City's superiority in 17/18.
Have you seen?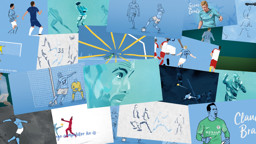 They report: "If there is one statistic that outlines just how dominant City were over the course of the season, it's this one...

"City were only behind for 153 minutes across the entirety of the campaign.
"City only trailed for a period of time equal to just over one and a half matches.
"Everton, Bournemouth, Huddersfield, West Ham, Liverpool and Manchester United were the six teams to have led City at any stage in a match, with only Liverpool, United and Everton going on to get anything out of those games (Liverpool and United winning and Everton drawing)."
That's all for today, we'll be back same time, same place on Wednesday!