Media Watch
1
Gossip: More Zaha rumours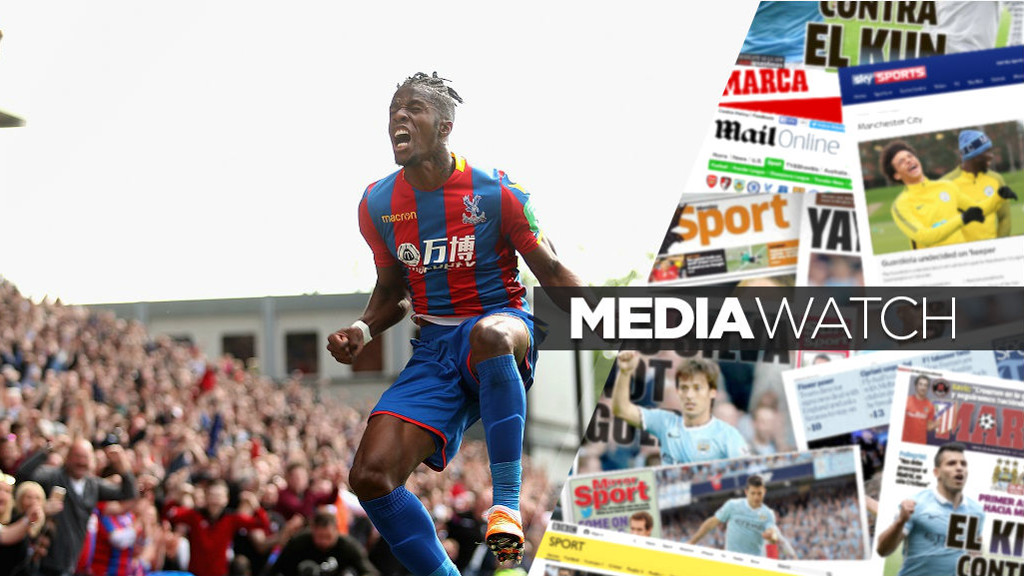 We have our fair share of exciting wide players at City in Leroy Sane, Raheem Sterling and Bernardo Silva - though Bernardo is naturally more of a No.10.
But, of course, that hasn't stopped the Blues being linked with several top wingers over the past few months including Riyad Mahrez, Leon Bailey and, of late, Wilfried Zaha.
It is with the Palace star that we begin Wednesday's media round-up with the MEN (via Sky Sports) suggesting there is interest in the Ivory Coast star at the Etihad.
The report reads: "City are considering a summer move for Wilfried Zaha, according to reports.
"Sky Sports suggest the Blues have asked to be 'kept informed of any developments' surrounding the future of the former Manchester United winger.
"According to the report City scouts have been hugely impressed by the Ivorian's performances this season and are encouraged by his end of season form.
"It is suggested Zaha would cost roughly £50m in the summer transfer window, however, it is understood no formal contact has been made between the two clubs."
Next up, the argument to which Premier League champion has been the best.
The Daily Mail run an exhaustive look at each of the great sides, breaking down their achievements and giving them marks out of five.

It's worth a read and here's a snippet on the Blues: "Pep Guardiola answered the critics who said his style wouldn't work in the Premier League by leading his team to a remarkable season in which they won 32 of 38 matches, scoring 106 goals and winning 100 points, to finish 19 points clear of Manchester United – all records.
"City dominated possession in every game they played, and they achieved their success despite long-term injury to left-back Benjamin Mendy and other spells out at different times for Sergio Aguero and Gabriel Jesus. They deserve to join the pantheon of great champions. If they can retain the title, they may be regarded as the best of all."
WATCH NOW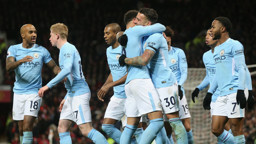 No pressure there, then!
READ: Pep is Manager of the Year
Next up some great news regarding David Silva and his baby son Mateo.
Again in the Mail, the story reads: "Manchester City midfielder David Silva has paid tribute to hospital staff in Spain after his six-month-old son Mateo was finally allowed home.
Silva's young child has required round-the-clock treatment since his premature birth late last year.
The 32-year-old was allowed to make regular visits to Valencia during the second half of City's record-breaking campaign to see his hospital-bound son.
'We're finally going home,' Silva wrote on Instagram.
'We will be eternally grateful for the amazing team of the paediatric maternity and ICU units of the Hospital Casa de Salud for the professionalism and human treatment that have shown us these five long months... Just thank you!'
Finally, if there's one player City fans never tire of talking or reading about, it's 'our Mario'.
The cult hero of the decade has been scoring goals regularly for Ligue 1 side Nice and with former City boss Roberto Mancini now installed as Italy boss, many are wondering whether the striker's international exile will end with a World Cup call.
The Mail report: 'Mario is an Italian player. We will definitely talk,' Mancini said of Balotelli upon his unveiling as Italy boss. 'He is one of those players we should take a new look at.'
"So, when Mancini wipes the slate clean with Balotelli - a man he once had a training ground bust-up with at Manchester City - what will he see?
"Now 27, Balotelli has repeatedly made headlines in his two seasons at Nice for all the right reasons. His 25 goals in this campaign have come in 35 games, spearheading Nice's charge for sixth in Ligue 1 and a Europa League play-off place.
"Finally, in entering his peak years, he has found his stride and is starting to consistently deliver what has always looked possible. This season is not an anomaly; last year he netted 17 in 28 and overall has an impressive 42 in 63 games."
Nice for Nice – nice for Mario!