Media Watch
1
Media: Interest in midfielder ended?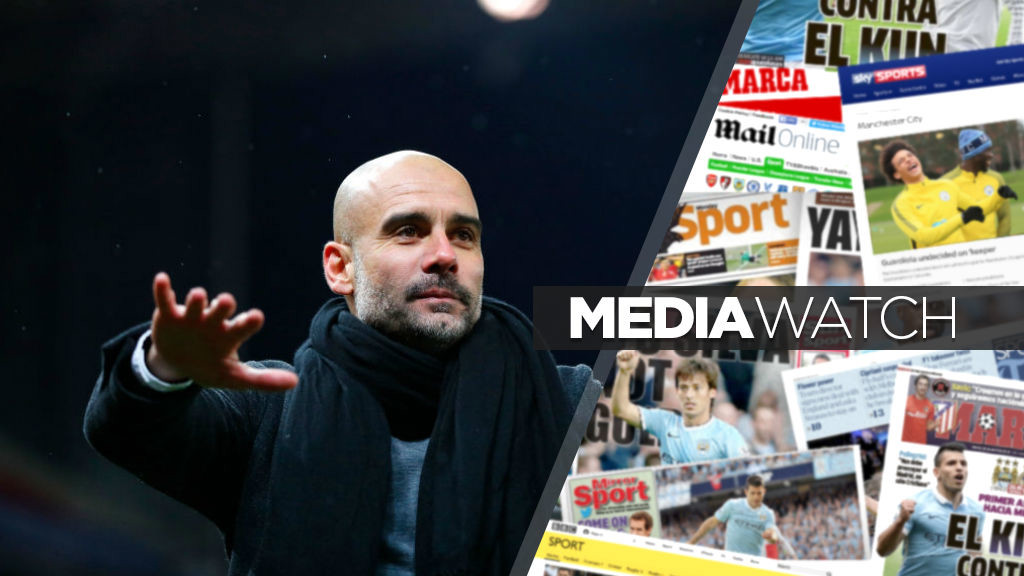 MEDIA WATCH: Has Pep pulled the plug on a move for Fred?
The Manchester City squad are currently enjoying a warm-weather training camp in Abu Dhabi – but that hasn't stopped the press having their say on Pep Guardiola's Premier League leaders.
There's a bit of transfer news floating around this morning (more on that later) but let's start with David Mooney's latest piece.
Writing for ESPN, Mooney believes City fans should be getting excited about the prospect of winning the Premier League title by beating their cross-town rivals United, something he says would be "sweet" for the Blues faithful.
"For weeks, Manchester City fans have been saying that the opportunity of winning the Premier League title against Manchester United would be too good to be true," Mooney writes. As much as it would be delightful, it was never going to happen. There were too many variables that could change how the season panned out.
"Either side could have picked up or dropped the wrong amount of points to have moved City's finishing line closer or further away.
"But, following the 2-0 win at Stoke on Monday night, City fans are waking up to the possibility that they could seal this season's Premier League crown against their nearest rivals. It's no longer a pipe dream -- it will become reality providing Pep Guardiola's side win at Goodison Park.
"A victory against Everton will ensure that three points in the Manchester derby in April will make City's lead unassailable -- though they can afford to draw or lose on Merseyside if United do the same to Swansea earlier in the day.
"At this stage, you can understand City fans getting giddy at the prospect. It's always difficult to watch a club you love falling from grace, but to do that in the shadow of their city rivals consistently winning everything is a difficult pill to swallow.
"Any City supporter that grew up in the 1990s will be crossing everything just to have the chance of winning the league when playing Jose Mourinho's team. After all, it's only a matter of weeks until Vincent Kompany lifts the trophy -- but clinch the title at the end of a match against the team that caused the fans so much suffering for a decade-and-a-half would be sweet."
Meanwhile, according to James Ducker writing in the Telegraph, City's interest in Shakhtar midfielder Fred has cooled.

The Brazilian has long been linked with a switch to the Etihad, but Ducker says the Blues are considering backing off from the move.
"Manchester City have cooled their interest in Fred, which could pave the way for rivals Manchester United to sign the Shakhtar Donetsk midfielder," Ducker writes.
"City had appeared in pole position to land Fred this summer after being unable to complete a deal for the Brazilian in January.
"But the chances of Fred, 25, joining the Premier League leaders are understood to have receded and there is a possibility he could now join United instead.
"With Michael Carrick retiring at the end of the season and Marouane Fellaini uncertain to stay with his contract expiring in June, United manager Jose Mourinho is in the market for at least one midfielder this summer.
"Asked about Fred's future on Tuesday, Sergei Palkin, the Shakhtar chief executive, confirmed the £40 million-rated midfielder would leave the Ukrainian club this summer and said he expected he would move to Manchester."
That's all for this morning's media roundup. Stay with us throughout the day here on mancity.com as we bring all the latest news.