Media Watch
1
Media watch: City eye swoop on Monaco winger?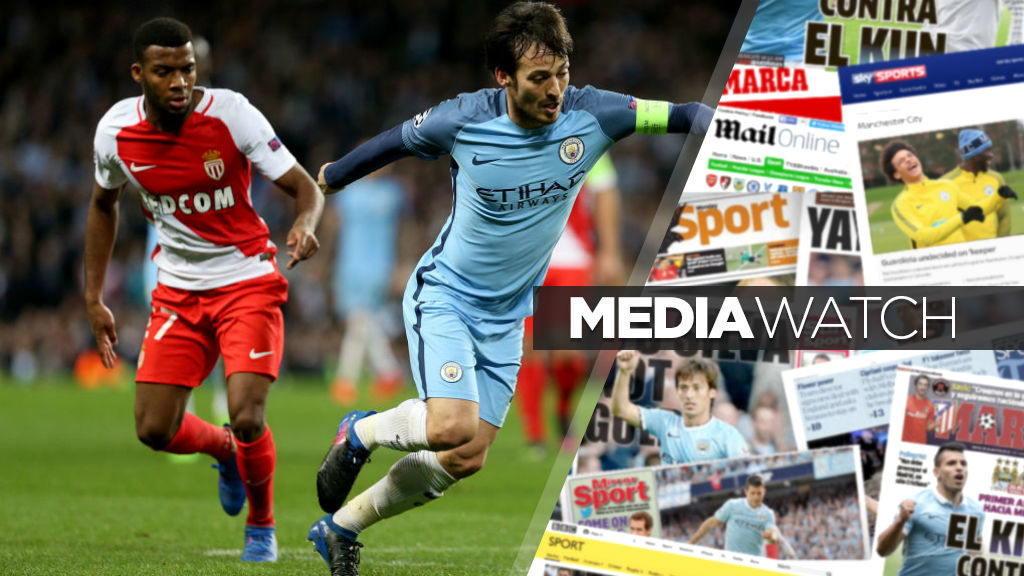 MEDIA: Your Saturday round-up!
The latest transfer gossip and Premier League predictions feature in your Saturday media round-up...
Although we may be months away from the summer transfer window, that doesn't stop the speculation and gossip.
The latest rumours in the media claim that City are preparing to leapfrog other clubs in order to sign Monaco winger Thomas Lemar come July.
Matt Law of the Telegraph writes: "Manchester City are ready to land another blow on their Premier League rivals by launching a bid to sign Monaco's Thomas Lemar.
"Liverpool, Arsenal and Chelsea have all been tracking Lemar, but City are preparing to jump to the front of the queue for the France winger.
"The news, together with the fact City are expected to sign Shakhtar Donetsk midfielder Fred, will heighten fears among those trying to keep up with City that Pep Guardiola's side will be uncatchable for a number of years.
"Eden Hazard is high on Guardiola's list of targets, but Chelsea are adamant he will not be sold to City – even for a world record fee. That is likely to result in City turning their attention to 22-year-old Lemar, who is expected to leave Monaco to the highest bidder in the summer.
"With two years remaining on his Monaco contract at the end of this season, it is unclear whether or not City will have to match or better the £90m Arsenal put up for Lemar."
READ: Stoke v City match preview
READ: Pep believes that City's PL form is crucial for Champions League
Moving away from transfer news now as we look ahead to predictions for Monday night's Premier League clash away at Stoke City – and it looks like City are the pundits' choice!
Mark Lawrenson eyes a 2-0 win for Pep's side at the Bet365 Stadium, he writes in his BBC Sport column: "Stoke's problems haven't changed - they drew again last week, and they are still short of goals.
"I think they would welcome a point against Manchester City, who hammered them 7-2 in October, but that is not going to happen.
"Pep Guardiola's side lost their unbeaten home record against Basel on Wednesday but there is no cause for concern - you get those kind of surprise results in ties when the pressure is off."
Paul Merson is also confident that the Blues will secure a win on Monday.

"It's a case of getting this one out of the way for Stoke and move on," Merson writes on behalf of Sky Sports. "I don't mean that horribly, but you don't want to come out of the game on the back of a 5-0 with the confidence shattered.
"You've got to worry for Stoke - Man City don't have a game for about three weeks. They could go to town.
"Stoke have done alright under Paul Lambert, they got a good draw last week but I'm just being realistic, and last week City made Chelsea look extremely average.
"You look at them, they're fairly sound defensively but they're not hurting anyone up the other end too much.
"If you're going to play that way, against Manchester City, they're going to break them down at some point. 4-0 to City."
That's all for today but we will be back tomorrow with more headlines from the back pages!