Media Watch
1
Media Watch: Stones praises "class act" Kompany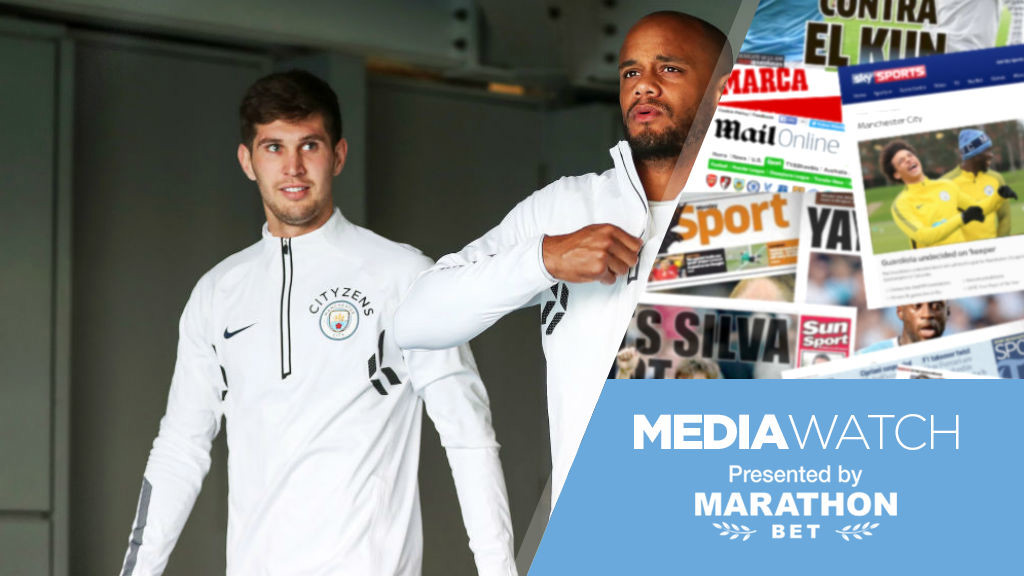 MEDIA WATCH: Stones and Kompany earlier this season
There's plenty of Manchester City love being thrown around the back pages this morning.
Let's start with John Stones who has lauded City skipper Vincent Kompany, describing him as a "class act" and "a friend".
Stones, currently in Russia leading England's World Cup charge, says Kompany has continually helped him improve his game, even going as far as preparing video clips in order to analyse where he can make adjustments.
He told the Star: "Vinnie is a class act. I remember Vinnie was injured in my first season, and this season obviously, but he got some clips that he wanted to help me out with.
"We speak after games and how things went. We got some clips, sat down together and he wanted to give his advice and opinion.
"For someone to do that and try to help me as a young player, it says a lot about the person.
"I look up to him as a captain and a friend because of the things he has done for me in the last two years.
"We could have just gone about our day normally, said hello and gone for dinner at the training ground.
"But he thought about the game and wanted to show me these clips. We did it one on one.
"We always talk about games and how we can improve and what he thinks in those situations because he's done it so many times.
"He's a born winner. I want to be a winner and try to learn that off him. The more I play with him and train him the more it should rub off."
Lovely.
Have you seen...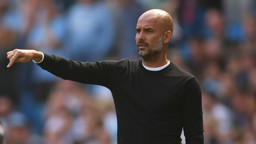 READ: City 100 | Sane PFA award and Delph's cracker

READ: World Cup A-Z | K is for Kompany
Meanwhile, Benjamin Mendy has also been heaping praise on a City colleague.
The Frenchman believes Pep Guardiola is the best manager in the game and says the Catalan boss' impact on his players stretches beyond football.
In a column for The Players' Tribune, Mendy writes: "The French left-back, who played under Leonardo Jardim at Monaco and had five managers in three seasons at Marseille, said: 'My life has been shaped by managers, maybe you've noticed. I think this is true for most footballers — for good and bad.
"'For me, I have just been lucky to have played under some of the best. And there is nobody better than Pep.
"'Of course, Pep is the kind of manager players always dream of playing for. But what I've learned about life from Pep has been more important than anything I've learned about football.'"
Elsewhere, tributes are pouring in for former City goalkeeper Ron Healey, who passed away earlier this week after collapsing while out cycling.
Ron, from Wythenshawe, played 38 games for City before going on to have a stellar career at Cardiff.
He made his debut for City aged 18 but found his path restricted by Joe Corrigan, who was firmly established as one of the country's best goalkeepers.
Everyone at City send their best wishes to Ron's friends and family at this difficult time.
That's all for this morning's roundup. Stay with us throughout the day for all the latest City news.