Media Watch
1
Media Watch: Lahm lauds 'unbelievable' Guardiola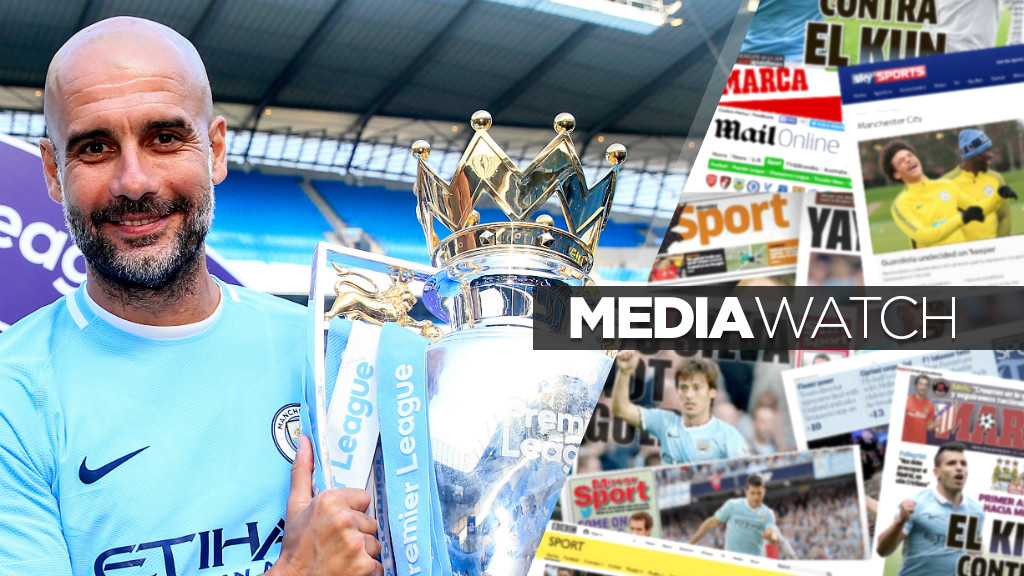 HIGH PRAISE: Pep Guardiola receives acclaim from a Germany legend...
World Cup excitement, high praise for Pep Guardiola and transfer gossip… it's your Wednesday morning media round-up.
As the countdown to the eagerly-awaited summer tournament in Russia ticks closer to kick-off, anticipation is building. Our boys in Blue have been having their say but first, let's start with a word from a World Cup winner: Phillip Lahm, who has hailed former boss Guardiola as 'incredible.'
Speaking to BBC Sport, the former Bayern Munich man opined: "Pep has an idea which I rate as superb.
"How he prepares his sides is unbelievable – the analysis of your own game, but also the analysis of your opponent. He has an idea of how to face the opponent and he provides solutions for his players.
"That was a perfect fit for my game. It was always a huge joy for me. I think he also used me a little bit to implement his style into the team. I had a lot of fun working with him."
READ: Which City players are going to the World Cup?
WATCH: Nothing Without You - Brazilians' Skype surprise
Guardiola often spoke highly of Lahm, describing him as 'one of the most fantastic players' he had trained and 'one of the most intelligent.'
Lahm repaid the commendation, adding: "It is a huge compliment. We just enjoyed sharing ideas about football.
"It was tremendous fun. And I think he also enjoyed talking to me about football. We had similar ideas. He always provided the players with solutions. It was a privilege for me."
Switching focus to this summer's tournament, the Daily Star report Raheem Sterling is keen to emulate Diego Maradona in the famous number 10 shirt.
"It's something I've always wanted to do – wear the No.10 for England," he stated. "It's from my days at QPR. I know I shouldn't mention it, but I've got a tattoo of it (the number 10) on my arm.
"I feel much more happy wearing that shirt and to be doing that at a World Cup with my country gives me that huge joy and feeling I can go and do well."

Asked what he feels England need to achieve success, Sterling replied confidence could prove crucial.
"I'd say probably just controlling games and being a bit more arrogant with the ball," he continued.
"I'm sorry to say it, but being more arrogant and more streetwise, because we are coming up against some great teams and other countries have that streetwise mentality.
"They bring their play into it - you do what you have to do to win a game. Simple as that. Be streetwise and clever.
"The one thing the manager said he wanted us to do better was to control games and, when we are in front, not panic."
Sterling also asserted a quarter-final finish would not be deemed acceptable in his eyes.
68/18: Two titles 50 years apart
He said: "That's the one thing I don't like hearing, when someone says: 'we'll see what happens - see what happens here, see what happens there.'
"Forget all of that. I'm not coming here to spend four, five, six weeks of my life to say: 'let's see what happens and hopefully last 16.'
"We've got 23 players here - 23 very good players - and you know we all have the mentality to say that we're going to win the games that we win. What can stop us?
"I know it's a squad of young players but it's one of players who've been playing really well all season.
"Credit to Gareth. He's put the trust in these young players and hopefully we can do well with that.
"I don't think we're looking at it like: 'we're young and can express ourselves.' We've got a massive tournament ahead and I feel we've got a good chance."
Teammate Kyle Walker declares the Three Lions' squad unity will be key.
"I fully believe in the players that we have in the squad," the full-back insisted, as quoted in the Daily Mail. "The manager has brought some brilliant ideas and we've all bought into it.
"Now that we all click, I feel quite comfortable sitting with anyone and talking to them.
"That's the environment that we need to take into the World Cup because the quality in the team is going to show for itself but also the togetherness is going to pull us through."
Sterling agreed: "Everyone here gets along - no matter what club you're from.
"Once we get here, we're always together, always having a laugh and a joke, so it's great to see."

Meanwhile, Fabian Delph was in fine spirits, having received a special pre-World Cup gift – a personalised box of his favourite tea!
BT Sport explain: "The Bradford-born player revealed last month that he planned to bring a packet of Yorkshire Tea to Russia to help remind him of home, but had forgotten to bring a supply to a training camp at St George's Park.
"The Harrogate-based brand were happy to help, sending a personalised box of bags to the 28-year-old during Tuesday's media open day at the national football centre.
"Delph declared the gift 'better than winning the title' and there was just as much excitement from team-mate Danny Rose."
Elsewhere, Leroy Sane has vowed to bounce back, after his omission from Germany's World Cup squad.
The PFA Young Player of the Year issued a statement on social media, which read: "Thank you so much everyone for your encouraging messages yesterday and today.
"I'm obviously disappointed I won't participate in the World Cup but I have to accept this decision and I'll give it my all to bounce back stronger!
READ: Things We Love - #RunLikeRaheem and Merlin mark 2
WATCH: Kompany's leadership essential, says Martinez

"Nothing but the best of success to the DFB Team in Russia. Go get that title!"
In other news, Goal believe City's 'chase' for Jorginho will continue through the summer.
According to Chris Burton: "Manchester City have already seen a €50 million (£44m/$59m) bid for Jorginho rejected and expect the battle to land the Napoli midfielder to run until deadline day.
"The Premier League leaders had been hoping to get an early deal in place for the Italy international, with Goal having revealed how Pep Guardiola has made the 26-year-old a top target.
"City are, however, facing resistance in their efforts to get a big-money transfer pushed through, with an initial approach having been rebuffed."
Finally, the Manchester Evening News claim the Blues have had a bid rejected for Miralem Pjanic.
Celebrating Beautiful Football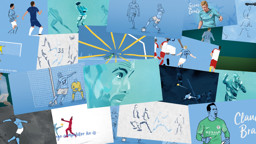 Writes Richard Fay: "Tuttosport suggest Juventus have turned down a bid worth an estimated €50million for the creative midfielder.

"According to the report Pep Guardiola is keen on adding the Bosnian international to the squad this season as he sees him as a potential successor to Fernandiho.
"However the paper suggests the Serie A champions rejected the proposed deal for two reasons.
"Firstly, Juventus reportedly felt the fee did not represent his true value, and secondly there are doubts other whether or not a suitable replacement would be available this summer."
As always, remember: We'll be the first to confirm any completed transfers right here on ManCity.com.