Media Watch
1
Media Watch: Stones tipped to become 'world class'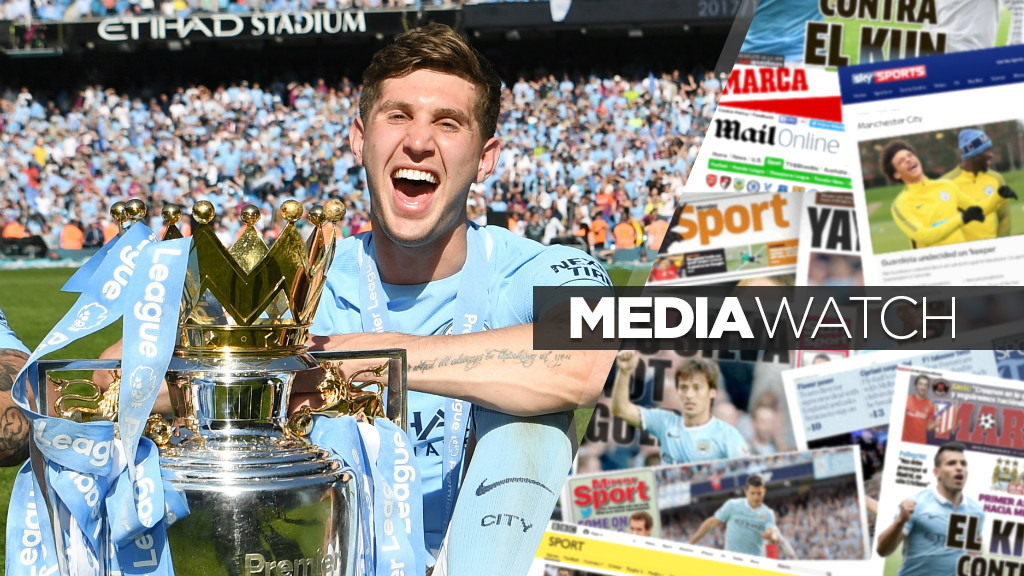 SUPER STONES: John Stones has been tipped for greatness...
There's plenty of #MondayMotivation in today's City-centric headlines with talk of achieving dreams and fulfilling potential.
As kick-off to this summer's eagerly-awaited World Cup draws near and with a record-equalling number of Blues set to represent their countries, we're never far from the headlines - and of course, as usual, there's a snippet or two of transfer gossip to ponder over.
We'll start with some praise from a somewhat unlikely source as United and England legend Rio Ferdinand has tipped John Stones to become one of the world's best defenders.
WATCH: Best of the Best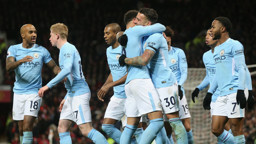 He told Goal: "Stones has the potential to become world class.

"I think he has the platform to get there at Manchester City. It would be great if he can have a fantastic World Cup to set him off on a run on that.
"He has all of the fundamental basic things on the ball to be a great. It is about balancing that out with defensive responsibility, defensive nous, and creating or having that instinct as a defender.
"If he can get all that jigsaw put together, you have the foundations of a top player."

On a similar theme, new signing Lauren Hemp has also been forecast for greatness.
As her native Eastern Daily Press report: "The teenage ace is rated one of the brightest prospects in the country, after sealing a move to the Sky Blues this summer following a breakthrough season at Bristol City Women.
"The former North Walsham High School pupil started her career at Norwich City Ladies, but had to move on to follow her football dream.
"The Manchester City starlet admitted leaving the family behind in Norfolk was her biggest sacrifice to try and launch the promising striker on the path to the top of the game.
"Hemp's meteoric rise saw her crowned the PFA female young-player-of-the-year at a glittering ceremony in London, where she shared top billing with the likes of Fran Kirby and Mo Salah.
"But the 17-year-old knows she has set the bar high - and that means no distractions."
Moving onto transfer gossip and Football Italia claim City are ready to offer €100million for Juventus wide attacker Douglas Costa.

Apparently: "Pep Guardiola is eager to bring the Brazil international to England, after Manchester United had failed in their attempts to snatch him away.
"Juve only just activated their option to buy from Bayern Munich for €40m this week, having paid €6m for the one-year loan.
"He is now under contract with the Bianconeri until June 2022.
"If Manchester City were indeed to offer €100m, Juve could use that money to make their own bid for Lazio midfielder Sergej Milinkovic-Savic – another Manchester United target.
READ: Gabriel Jesus nets opener for Brazil
WATCH: Best of Gabriel Jesus 2017/18
"In his debut Italian campaign, Douglas Costa contributed six goals and 14 assists."
Finally, the Sun allege a deal for the heavily-linked Jorginho is edging closer.
They carry quotes from Napoli Chairman Aurelio De Laurentiis who has apparently stated: "I think the deal can be done in the next few days.
"Everything is possible as we have a good relationship with Manchester City and their people but we must negotiate.
"We are still not in agreement over the price for the player, but we'll be near to the conclusion as they made an effort in the last few days."
Of course, the first place you'll hear of any confirmed transfers is right here on ManCity.com. Happy Monday!