Media Watch
1
Gossip: City eye Brazilian midfielder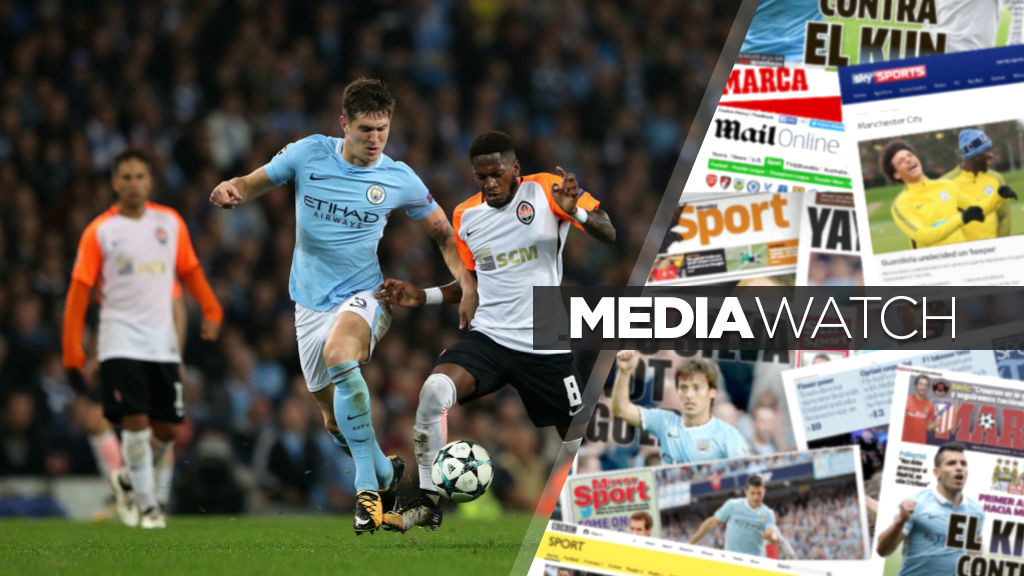 LINKED: Shakhtar's Fred is on City's radar according to the media.
January transfer speculation is the focus of Saturday's Media Watch as we browse the back pages for the latest Manchester City headlines.
There's also word from Leroy Sane on Pep Guardiola's advice to him, while a Premier League title rival reflects on City's stellar campaign to date.
Transfer rumours is where we'll begin, with the Manchester Evening News claiming City have upped the ante in their reported pursuit of Shakhtar Donetsk's Fred.
James Robson suggests: "Manchester City have firmed up their interest in Fred - informing Shakhtar Donetsk they will pay in the region of £45m for the Brazilian international.
"Ukrainian champions Shakhtar insist that is below their valuation - but City's move is evidence of Pep Guardiola's determination to land the midfielder as a long-term successor for Fernandinho.
"Guardiola believes it is vital to secure back-up for Fernandinho, who he described this week as having played "a million minutes" already this term.
"The Catalan has drawn up his transfer priorities for the January window and at the end of the season, with a commanding midfielder one of the areas most in need of address."
Meanwhile, Sane has spoken at length with The Guardian's Jamie Jackson, discussing everything from his upbringing, Sunday's trip to Liverpool and winning the World Cup.
The German midfielder also revealed the manager's advice for him, saying: "I needed a little time to settle, to know the Premier League, the people here, how they are and to know the players.

"I had to find my confidence. Pep told me to play with freedom like [Lionel] Messi, not like Messi – it's impossible.
"Be free like Messi, have fun, do things like he wants from a striker like the end of the space [near goal] – take the option to shoot or give an assist."
The last word comes from Chelsea's Cesc Fabregas, who believes City's form means what would typically be classed as a good campaign, is no longer enough.
The Spaniard told Sky Sports: "We are having a good season, but obviously in the Premier League Man City are having a super season.
"So when you see a team being so advanced in the table and so many points in front, it is not easy.
"That does not mean that the others are doing badly, but they are doing incredibly well. Everything is going their way, they are scoring many times in the last minute - this is credit to them obviously because they keep pushing.
"Everything goes their way, everything they touch turns to gold. In a way, this is a bit frustrating for the others, but we just have to keep going."