Media Watch
1
Media Watch: Foden future 'incredibly exciting'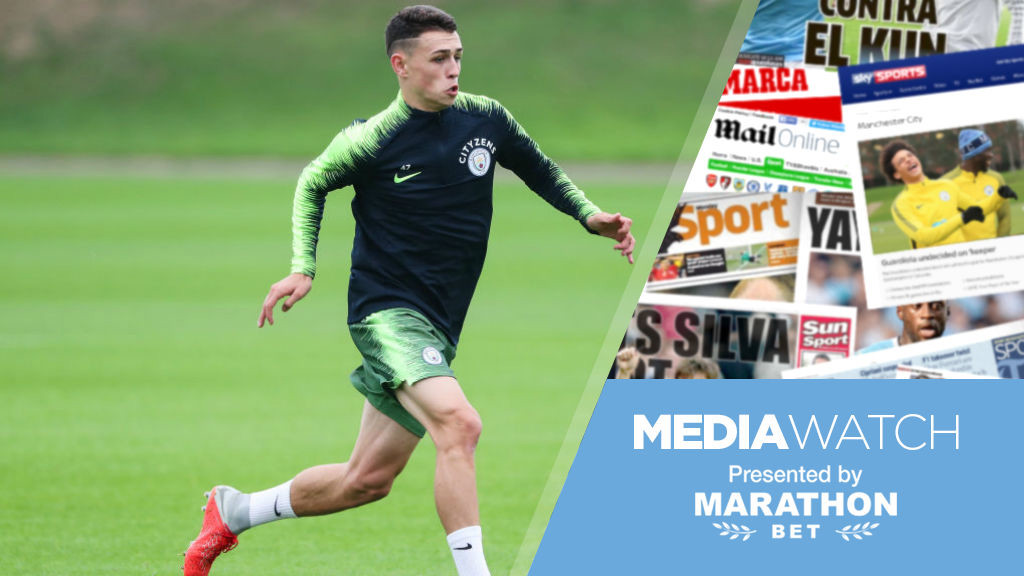 MEDIA WATCH: Foden's progress has the press purring
Huge praise for Phil Foden and has a Manchester City legend found a new club? It's time for this morning's Media Watch!
Let's start with a Shoot article, written by Daniel Church, which analyses Phil Foden's career to date and the qualities he possesses.
Church heaps praise on the youngster, labelling him an "incredibly exciting" talent who he believes has a big future in the game.
"Foden possesses a creative spark, piercing vision, superb ball control, an eye for goal, great passing ability and is a talented two-footed footballer, who craves opening up defences with splitting passes and is not afraid of taking on a player and beating his marker," Church writes.
"Perhaps what is more most impressive about the midfielder is his hunger, desire and determination to succeed.
PICTURES: Training | City fine-tune ahead of Newcastle visit
READ: Etihad Player of the Month | Vote now
"He has that English mentality of never giving up deep inside of him, and the future is incredibly exciting for the Stockport-born starlet.
"Plus, being a childhood fan of the club you adore and play for will see Foden's appetite to thrive never fade at the Etihad.
"At just 18 years of age, it is natural for the midfielder to have his first-team chances limited at City, but the opportunity to train and work day in day out with his world-class team mates in Manchester will only benefit his own career in the long run."
High praise, indeed.
Meanwhile, the Mirror believe former City midfielder Yaya Toure is set to re-join Olympiakos.
Have you seen...
Toure, 35, was released by City when his contract ended in June.

And, according to Adrian Kajumba, he will now move back Olympiakos, where he won a domestic double in 2006.
"Yaya Toure is closing in on a return to Olympiakos," Kajumba writes.
"Toure's agent revealed on Tuesday night that the former Manchester City midfielder had passed a medical in London, sparking talk he was heading for a club in the capital on a free agent.
"But he has agreed to continue his career with Olympiakos, who he first joined in 2005 and where he won the double before moving to Monaco after the 2006 World Cup."
That's all for this morning's media roundup - but stay with us throughout the day as we bring you all the latest ahead of this evening's Champions League and Carabao Cup draws.