Media Watch
1
Sane and Foden: Licence to thrill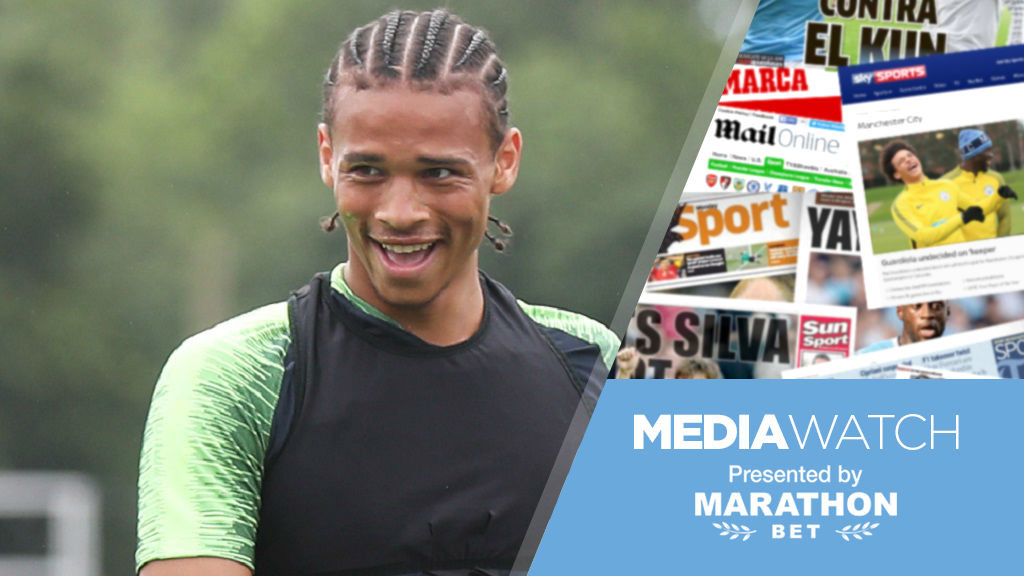 Leroy Sane and Phil Foden are tipped to thrill the Premier League this season as the lists of exciting talent begin to appear ahead of the new campaign.
Both FourFourTwo and BBC Sport have published their 'ones to watch' features this morning and, hardly surprisingly, Sane and Foden feature highly.

We'll start with FourFourTwo and their '10 Most Exciting Premier League Players Under 23'…
"Sane's technical abilities hardly need explaining. We know what a mesmerising influence he can be on the left, but the curiosity lies in how he responds to his disappointing summer.
READ: Man City key dates: August
WATCH: Stepping up for Chelsea
"He was unexpectedly jilted by Germany ahead of the World Cup and while that may have proved a blessing in disguise, it will doubtless have bruised his ego.
"So, what will the retaliation look like? He's had a full pre-season, will be comparatively fresh, and should be primed to be extra destructive once the new campaign begins.
"When they have a point to prove, players tend to go one of two ways: either they sulk and feel sorry for themselves, or they perform as if having been personally affronted. If it's the latter with Sane, that's a terrifying prospect for Premier League defenders."
It will be the latter, don't worry!
BBC Sport focus on 'Six Under 21 stars eyeing a Premier League Breakthrough' as they write: "Manchester City manager Pep Guardiola is a huge admirer of the teenager who has already tasted World Cup success with England U17s last October, when he was named Player of the Tournament.
"Foden made 10 appearances for the Premier League champions last year, including a rare start in the Champions League last-16 home tie with Basel.
"The Stockport-born attacking midfielder glides across the park. He is a proven goal-scorer at youth level and performed well for City in their recent pre-season tour of the United States.
"With Riyad Mahrez arriving at Etihad Stadium this summer, it remains to be seen whether Guardiola allows Foden to move elsewhere on loan to help his development.
"Speaking about Foden in July 2017, after a dazzling pre-season performance against rivals Manchester United, Guardiola said: 'It's a long time since I saw something like this.'
Finally, with transfer talk all-but extinguished by the Blues during the US Tour, the Daily Mail have uncovered the Blues' masked hero – it was Ilkay Gundogan all the time.
SERGIO AGUERO: 2018/19 season preview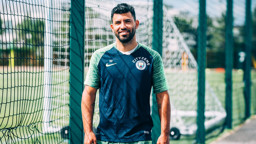 Of course, everyone knew that, but the explanation for his protective face mask is for minor nose surgery during the summer.

The Mail report: "Ilkay Gundogan started pre-season training in a protective mask after going under the knife to correct a deviated septum.
"The midfielder had the surgery — which had been planned for some time — after Germany were dumped out of the World Cup.
"Gundogan arrived back at Manchester City for pre-season training with the headgear, which is said to be a precautionary measure, and will wear it for the first two weeks of the Premier League season.

"The surgery was performed to aid his breathing and the 27-year-old has joked he resembles fictional vigilante Zorro.
"Gundogan is available to play in Sunday's Community Shield against Chelsea at Wembley, although Pep Guardiola is unsure how many of his senior squad are available to start."
That's it for today – more of the same tomorrow.