Media Watch
1
Media Watch: Legend tips City for Champions League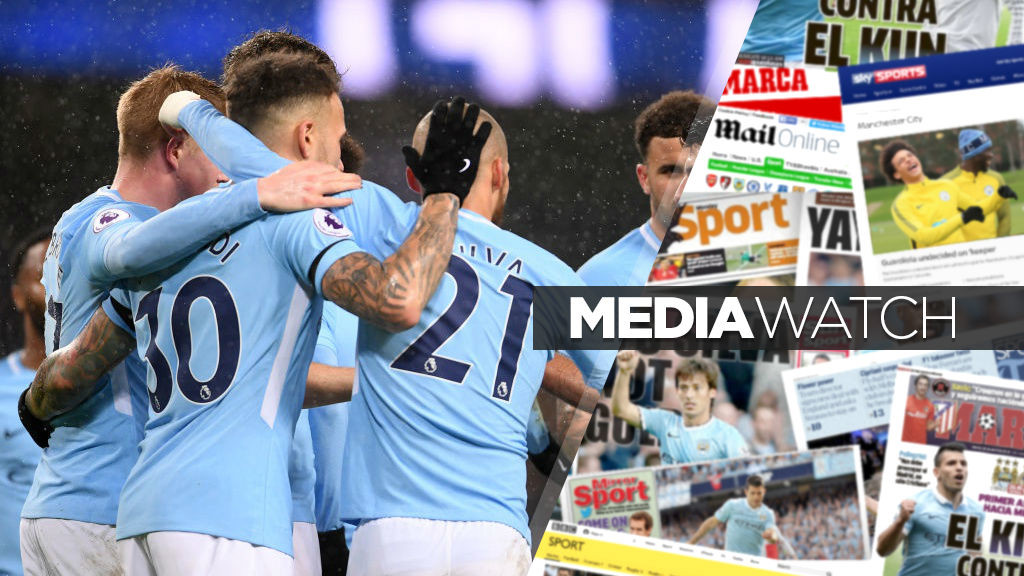 HEADLINES: There's plenty of praise for Manchester City after the 3-1 win over Everton.
With Manchester City one win away from the Premier League title, this Easter Sunday media round-up is full of praise for Pep Guardiola's men.
There's reaction to Saturday's impressive win over Everton, while a former captain is predicting the Blues will win the Champions League in May.
That's where we'll start today, with Tony Book, the only skipper in the Club's history to lift a European trophy, of the belief that Vincent Kompany will be added to that list this season.
Speaking to the Daily Mail, Book said: "It's only a matter of time before Pep Guardiola delivers a European trophy.
"The two games against Liverpool are going to be tough but I'd say that City have the best squad and manager in Europe. They have more quality in depth than either Barcelona or Real Madrid, they can go anywhere and win.
"People still talk to me about being captain of a great City team, but I think Vincent is already on a higher level."
Meanwhile, former Manchester United defender turned pundit, Rio Ferdinand, has been effusive with his praise for Guardiola in the aftermath of the 3-1 victory at Goodison Park.
The London Evening Standard have the story, in which Ferdinand reveals his admiration for the Catalan's methods.
He said: "You have to respect what Manchester City are doing. You have to respect Pep Guardiola, what he's done in previous clubs and what he's now implementing at Manchester City.

"When you see the players that are coming... [Leroy] Sane, you look at this boy, a young kid, 21 years old, playing with such maturity: assists, goals, magic moments in games, turning games on their head - he's a superstar this kid, he's a superstar in waiting."
It was a confident and comfortable victory on Merseyside and sections of the press felt it was just another example of City reaching new levels of performance.
Timothy Abraham at the Independent was one such journalist who was left applauding the quality of the display.
Writes Abraham: "Never mind being a different planet to Everton, City were in a different galaxy.
"At times Michael Keane and Phil Jagielka looked in the direction of the Everton bench like confused train commuters wondering how they were going to get home after cancellations.
"This was a day when the City juggernaut, in the first half at least, was simply unstoppable."