Media Watch
1
Media Watch: City plotting 'mammoth' signing?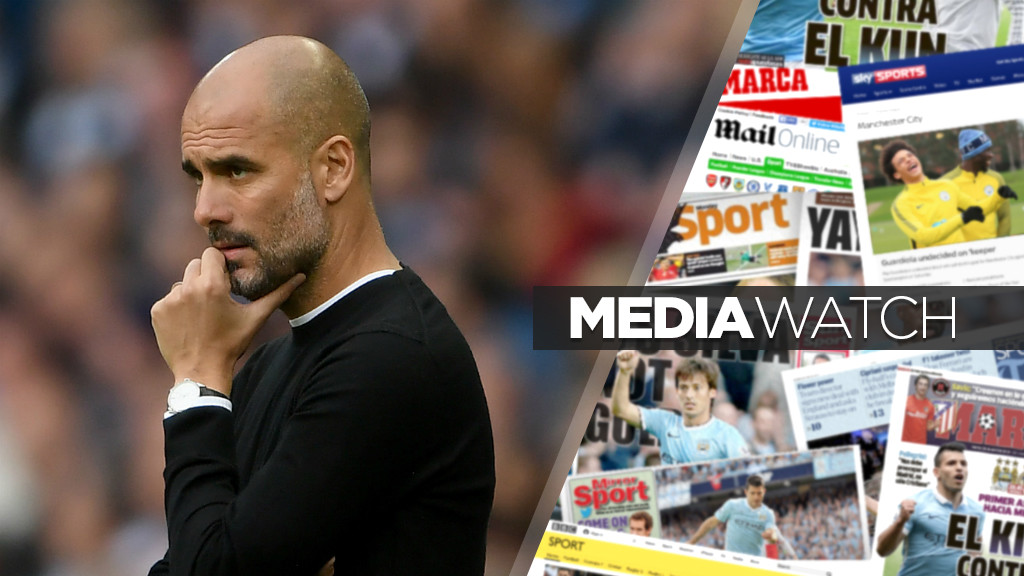 HOT SUMMER?: According to reports, City are plotting a 'mammoth' signing
If you're a City fan, you're most definitely in the right place. If you're a fan of transfer gossip, you're also happen to be in the right place. If you're a fan of City-centric transfer gossip, then this is most certainly the place for you.
Today's headlines are packed with rumours of potential summer incomings, with the press of the footballing world insistent Pep Guardiola is set to secure some serious talent ahead of the 2018/19 campaign.
According to Goal, the Catalan boss is plotting 'a mammoth signing'.
Claims See Lee: "Manchester City are closing in on a deal for Napoli's £50 million-rated midfielder Jorginho and are ready to splash the cash on a marquee signing if the possibility presents itself.
Goal understands City want to make just two signings this summer as they look to build on their Premier League-winning campaign.
"They are pursuing a deep-lying midfielder - now likely to be Jorginho - and a forward; the same positions they attempted to strengthen in January.

"If all goes to plan City will have concluded their business before this summer's World Cup.
"The Italy international is keen to work with Pep Guardiola and a deal is close to being sealed, although Napoli's involvement in Serie A's title race is likely to delay an official announcement.
"City have also narrowed down their options for the forward line to two as-yet-unconfirmed names, and it is also believed a move for Kylian Mbappe has not been ruled out.
"Sources have told Goal that Mbappe is not currently one of the two names on City's list, but the Blues would look to sign him if the opportunity arises.

"While City chiefs identified their two preferred forward options last month, they are not as far advanced in those pursuits as they are with Jorginho.
"It is for that reason that they are keeping an open mind regarding Mbappe - should he become available, or should their two names go elsewhere, the Blues will be happy to switch their focus.
Have you seen?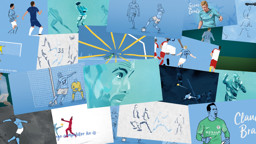 "Mahrez is still of interest to the City hierarchy following his failed move in January, although he is not currently considered a priority. The Blues have also shown an interest in Chelsea's Eden Hazard in the past few months, with the Belgian likely to command a similar fee to Mbappe - roughly £150m.

"Jorginho, 26, has rejected offers from several other European clubs in a bid to seal a move to the Etihad Stadium. It is believed that Napoli are holding out for a fee of £50m at the very least, though City are confident they will be able to strike a deal.
"The Premier League champions had recently been linked with a move for Borussia Dortmund's Julian Weigl and Bayern Munich's Thiago Alcantara, although Goal understands neither player has been under serious consideration. Similarly, Real Madrid's Isco is not thought to be an option."
READ: Much more to come, says Ederson
WATCH: Guardiola masterclass on regaining possession
Plenty to sink your teeth into there then!
Elsewhere, switching focus, Phil Foden has been hailed as one of the many success stories of City's season.
As the Manchester Evening News report, the youngster's cameo in the 5-0 thrashing of Swansea drew high praise from Match of the Day pundits Kevin Kilbane and Joleon Lescott.
Lescott stated: "It's the best team in the history of the Premier League and Phil Foden has broken into that squad and that team and is getting minutes – he's a credit to himself.
"He is definitely one to watch for the future but the thing I love about Phil is his appetite, and his attitude towards improving and learning.
"He has got the quality – you can see that pretty much every time he gets on the ball.
"He has appetite and desire you don't normally see in someone of his age."
Kilbane agreed: "In 19 minutes, he completed more passes than any Swansea City player.
Got yours?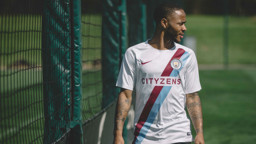 "What a season this young player has had. Yes, he has the trust of Pep Guardiola in bringing him on to games, but the one thing I like is the trust he has of his teammates, in taking the ball in tight positions with players around him.

"Then he has the ability to open his feet out and go and commit players. There is so much awareness for a youngster. He's won the World Under-17 Cup with England and is now getting more and more game time with Manchester City.
"This is one of the success stories, I feel, of Manchester City's season. It is unusual for someone so young to have the confidence of teammates.
When you are breaking in at any level it's difficult, but can you imagine Phil Foden breaking in with that calibre of players?
Meanwhile, City's impressive display in the Women's Champions League semi-final with Lyon is still a major talking point.

Nick Cushing's side held reigning champions Lyon to a goalless draw at the Academy Stadium and travel to France for the return leg on Sunday, seeking a similar performance to book a place in our first European final. Sunday's star Karen Bardsley asserted the result proves how far the Blues have progressed since the two sides met at this stage a year ago.
The shot-stopper told She Kicks: "We've got lots to be optimistic about: we've taken the best team in Europe to 0-0 and taking it back to their place.
"There's a lot of room for growth as well, but we were calm in possession on the edge of our area, and I think we just need to look to speed the tempo up a little bit and hopefully get some more opportunities going forward, but there's lots to be optimistic about. This time last year, we were down 3-1.
New wallpapers added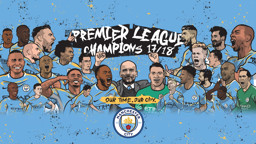 It's a different team. I would say maybe a bit more of a technical team. We've got ability, now it's about combining the youth with experience and understanding when to do things, and getting the technical and matching that up with what we really want to be able to do.

"We just need to do the little things well and do what we can to take it to them in the second leg. Overall, I think maybe we could have nicked a goal here or there, or been a bit more offensive at times, but we did what we needed to do."
If you want to relive the best moments from a truly memorable season, visit our Beautiful Football hub: www.mancity.com/beautifulfootball