Media Watch
1
Media watch: There's no one like Pep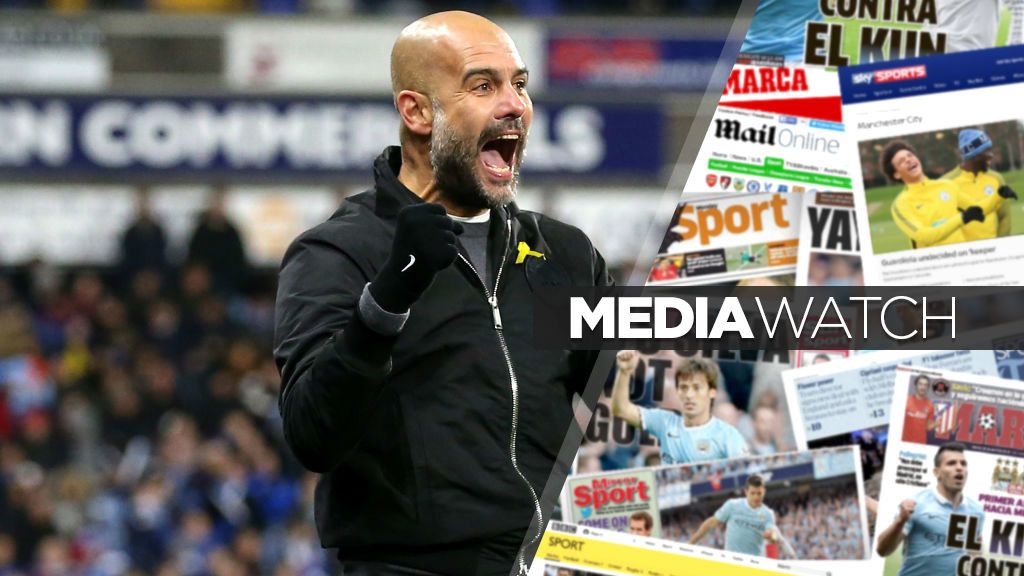 MEDIA WATCH: Read what the media have been saying about City in your Wednesday round-up.
Praise for Pep from his former player, words from Chelsea boss Antonio Conte on City's form and transfer gossip all feature in your Wednesday media round-up!
First up in your Wednesday media round-up, Southampton midfielder Pierre-Emile Hojbjerg has revealed that there simply is no other manager like Pep Guardiola.
The Saints star played under Pep for three seasons while at Bayern Munich and has heaped praise on our manager.
Speaking to Sky Sports ahead of Wednesday night's Premier League clash at the Etihad, Hojbjerg said: "He is different to other coaches, there is no one like him."
"It is remarkable to be [so] successful, to be the only one that is his type and to play a style of football where you are winning titles and getting the best out of players.
"Everyone loves to see it - it is something that doesn't come very often, it's very rare. Everyone that has worked with him knows, he demands so much from himself, he puts so much pressure on himself that he works, and works on even the smallest details.
"Every single day, every single moment, he's trying to find new ideas, new ways of developing different aspects of the game. He is always aiming for a little bit more and this is fantastic to see in another human being and football coach.
"Every player that has a good relation with him enjoys 100 per cent to work under him every day.
"You get angry, you get frustrated, emotional, happy - you feel strong when you have him. He gets everything out of you.
"If one day I had a chance to work with him again, I think every player would say 'yes please'."
Next up, we move briefly on as Chelsea boss Antonio Conte has said that City have been extraordinary so far this season.

City remain unbeaten in the 2017/18 season, and a win against Southampton on Wednesday night would mark the Club's 19th consecutive win.
"For sure, there is Manchester City who are doing something extraordinary," Conte told The Independent. "To win every game, and draw only one game, that means you are having a great path."
Finally, with the January transfer window fast approaching we'll take a look at the latest transfer gossip surrounding City.
The Manchester Evening News have continued to speculate and place Arsenal star, Alexis Sanchez, as a top target for the Blues.
With rumours accumulating in the run up to January, the regional newspaper has quoted Arsene Wenger – who says that Sanchez and Mesut Ozil will stay at the club until the summer rather than make the move.
"I rule it out," Wenger told the MEN. "I don't think every day about it. As long as they are here, they have to give their all for the club.
"In my head, they are here until the end of the season. That was the decision at the start of the season. Unless something incredible happens, I don't think that will change.
"For me, they stay until the end of the season. Will they stay longer? That is impossible to answer today. But they have a contract until the end of the season."