Media Watch
1
Telegraph: Scenes reminiscent to Aguero title goal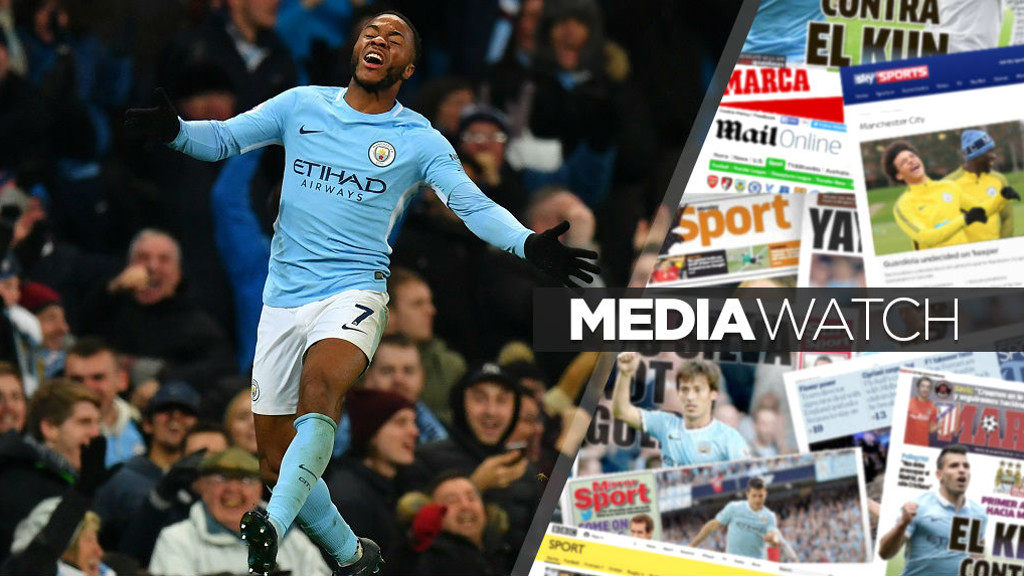 What a night.
Another last-gasp winner from Raheem Sterling sparked wild celebrations among the City players, staff and fans and in this morning's media round-up, one journalist believes the moment was reminiscent of Sergio Aguero's title-winning goal against QPR in 2012.
James Ducker of The Telegraph writes: "The last goal to be celebrated this deliriously at the Etihad Stadium won Manchester City their first league championship for 34 years.
"There were no prizes handed out on Wednesday night, but you needed only to watch the reaction to the third, dramatic late match-winner Raheem Sterling has claimed over an extraordinary nine days for the England forward to recognise the significance of this victory to City's title ambitions.
"Southampton looked on course to become only the second team this season to take points off City. Had they done so, Manchester United would have had the chance to close the gap to only three points with a win at Arsenal on Saturday before City face West Ham United 24 hours later.
"Instead, City have restored their eight-point lead at the top of the table and that chink of light United saw opening up ahead of the Manchester derby a week on Sunday was extinguished. This was a gruelling assignment for City, though, and they were once again grateful to Sterling for coming up with the goods after match-winning turns against Huddersfield on Sunday and Feyenoord in the Champions League before that."
The Southern Daily Echo gave their view of the Saints' doggedness and while one side celebrated wildly, the other were left devastated.
They write: "The Moroccan's inside ball was struck home by an ecstatic Romeu. It was no more than Saints deserved.. The Etihad was silenced before boos echoed as Cedric Soares limped off after receiving treatment. There was plenty more drama during the five minutes of injury time.
"Fernandinho was eventually penalised for fouling Forster as he challenged for the ball following a corner. But chaos ensued as the ball was in the net before the whistle was heard.
"Then it happened. Hearts were broken when Sterling curled a spectacular winner into the top corner with the last kick of the match. The Etihad roared its approval. Even a limping Benjamin Mendy, side-lined with an ACL injury, joined in the raucous celebrations.
"It was incredibly harsh on Saints, particularly Forster after a performance full of pride, guts and no little passion."
Finally, the Daily Mirror focus on cult hero Benjamin Mendy's hobble down the touchline to join in the celebrations – a moment that has captured almost as many headlines as Sterling's winner!
It reads: "Crocked Benjamin Mendy made a dart down the touchline to celebrate Manchester City's late winner - despite being out with a ruptured knee ligament.. Mendy, the world's most expensive full-back, is currently out of action and will miss the majority of the campaign after damaging his ACL earlier this season.
"Wearing his casual clobber, Mendy was seen hopping at serious speed to get involved in the celebratory huddle.
"Mendy, who is a prolific social media poster, even tried to take a selfie with Sterling before the restart of play. He tweeted: 'Ruptured ACL but who cares after a 95th minute winner #LookAtMeRunning.'
Wow. An unforgettable night.