Media Watch
1
Gossip: New defender on horizon?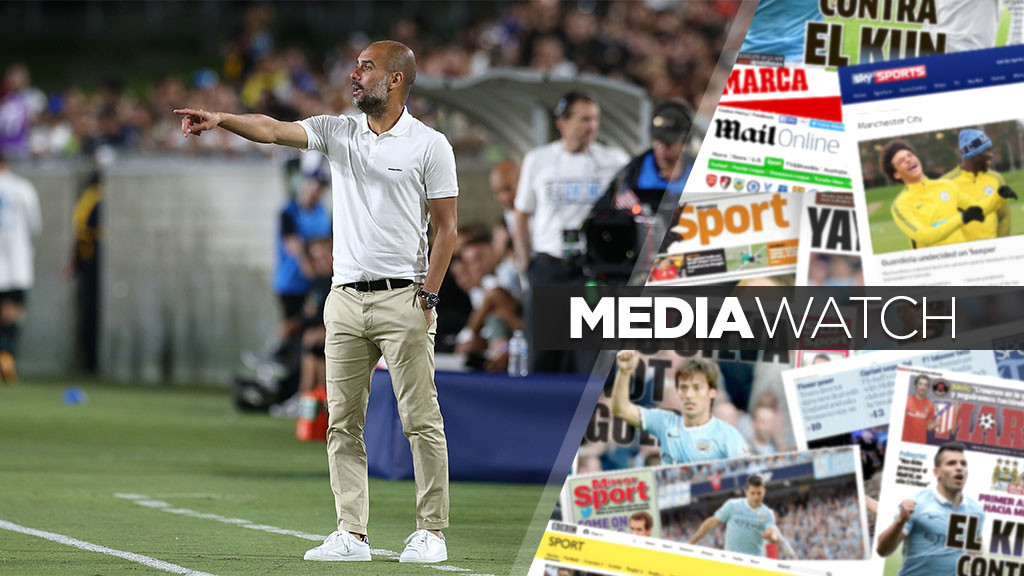 MEDIA WATCH: The press focus on Pep's quotes today about a potential new defender.
As usual, there is plenty of transfer speculation in the media this morning with plenty of media outlets running quotes from Pep Guardiola speaking prior to the Spurs game.
One of the media outlets that runs his quotes is Sky Sports, who speculate that City could bring in another defender before the deadline.
Pep stated: "I am happy with John Stones, Vincent Kompany and Nicolas Otamendi.
"We don't have too much more to spend. We have spent a lot because we didn't have a lot of guys.
"But if the market gives us a chance we are going to try to sign (a defender)."
Elsewhere, Ilkay Gundogan is on the road to recovery after tearing his cruciate knee ligaments in December and he spoke to BBC Sport about how it has been tough to get over the third major injury of his career.
The German is quoted as saying: "It is really hard always to fall and fight your way back. You feel good and feel ready, then you get the next kick.
"The worst part is behind me now. I want to feel ready when I am fully back. I want to feel safe and confident. I don't mind if it is two weeks or six."
Finally, John Stones has been speaking to ESPN on a variety of topics including his move to City, his international career and the Blues' new look defence.
Focusing on the latter, the 23-year old believes there will be no teething problems ahead of the big kick off against Brighton in two weeks time.
"I played with Walks [Kyle Walker] with England, so I know how he plays," Stones said.
"You get to see how he plays watching the games on TV, but I also know him on a personal level too.
"It comes down to training and the games I've played with him and the likes of Vinnie and Nico [Otamendi] -- it's easy to get along with them and work out how they play.
"It's basically a building block from last season. Walks has fit in well straightaway and, personally for me, it's exciting to play with such top-class players.
"And as for Vinnie, to have to him back as the captain and the leader of the club is great for us."
That's all for today, Blues. We'll be back tomorrow with another media round-up!