Media Watch
1
'Clever' Gabriel Jesus impresses Yaya Toure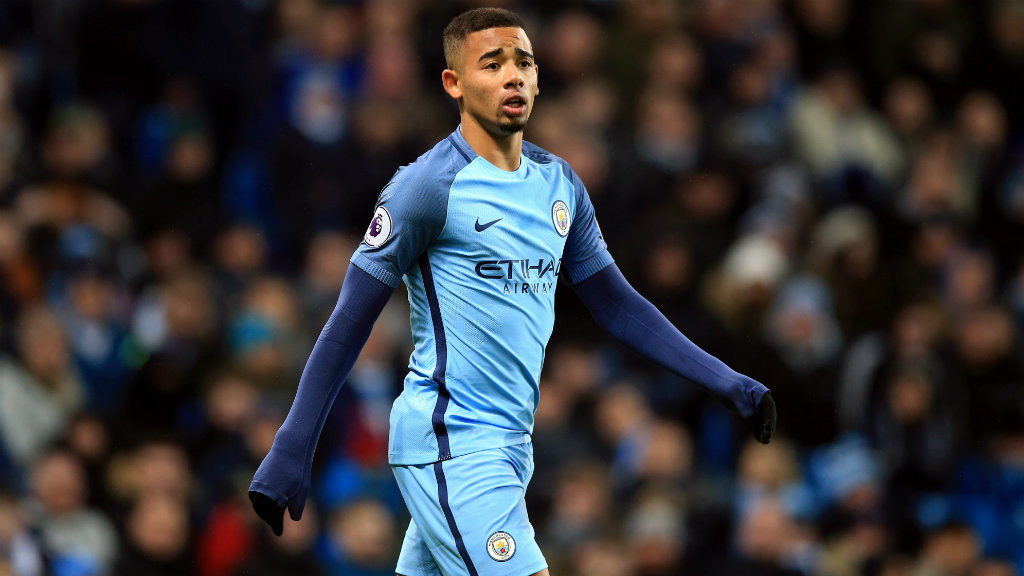 GOOD START: Yaya Toure has hailed Gabriel Jesus.
Transfer Deadline Day gets off to a surprisingly quiet start if you're of a City persuasion.
It's one of the most heralded days in the Sky Sports calendar but rumours to suggest Manchester City will do any business are few and far between as we glance over this morning's back pages.
Instead it's the Blues early arrival who dominates the headlines.
Speaking after the 3-0 win over Crystal Palace, Gabriel Jesus expressed satisfaction with his performance on his full debut.
"I've created opportunities," he told ESPN.
"As I always say, the victory has a great value. I would be very happy if I could help the team with something, I would be happier with a goal, but we won and advanced to the next round. I'm very happy."
Another man who's suitably impressed with the Brazilian is Yaya Toure.
Chatting to the Independent about his role as a senior member of Pep Guardiola's squad, the midfielder spoke glowingly of the next generation of City players.
"Gabriel is very clever," he said of the new signing.
"I say it at the training ground that he looks like an old guy because he is clever, he is moving clever and he is quite strong as well. It is not easy to play against tough defenders and he got kicked. But I told him to keep going."
In the same piece, another emerging talent – Leroy Sane – is also singled out for the Ivorian's praise as he emphasises the significance of setting standards for the younger players to follow.
"It is very important for City because football keeps going and the new generation is coming stronger.
"If they perform like they did on Saturday it is going to be brilliant for the future of the club."
To tomorrow night's game at the London Stadium, now.
It should be a routine victory for the Blues, according to Sky Sports' Paul Merson.
Offering his thoughts ahead of Wednesday's clash, the former England international expects Guardiola's men to be too strong for the Hammers.
"I see City winning at the London Stadium," he predicts.
"They were outstanding against Tottenham and followed that with a good result at Palace in the cup.
"West Ham were a little fortunate at Middlesbrough and were pretty even with Palace in the game before that. Palace aren't a patch on this City team."
Finally, we conclude today's media round-up with talk of a famous set of cobbles.
That's right, Pablo Zabaleta has been reflecting on his arrival in Manchester and in a bid to learn English as quickly as possible he turned to Coronation Street.
Nine years on from his move to City, the popular right back has been explaining how he worked hard to ensure he settled quickly in England.
Quoted in the Daily Star, he said: "It was very important for me to learn English as soon as I got here.
"The first thing my teacher said to me was to watch BBC News. I know it sounds boring, but the presenters talk at a slower pace, which helps you to pick up new words and phrases.
"I watched The X Factor and a few episodes of Coronation Street - but not too many.''
That's all for today, Blues. Pep's pre-match press conference is on the way this afternoon so make sure you join us for team news ahead of tomorrow night's game.