Media Watch
1
Media City: Pep Guardiola's message to Stones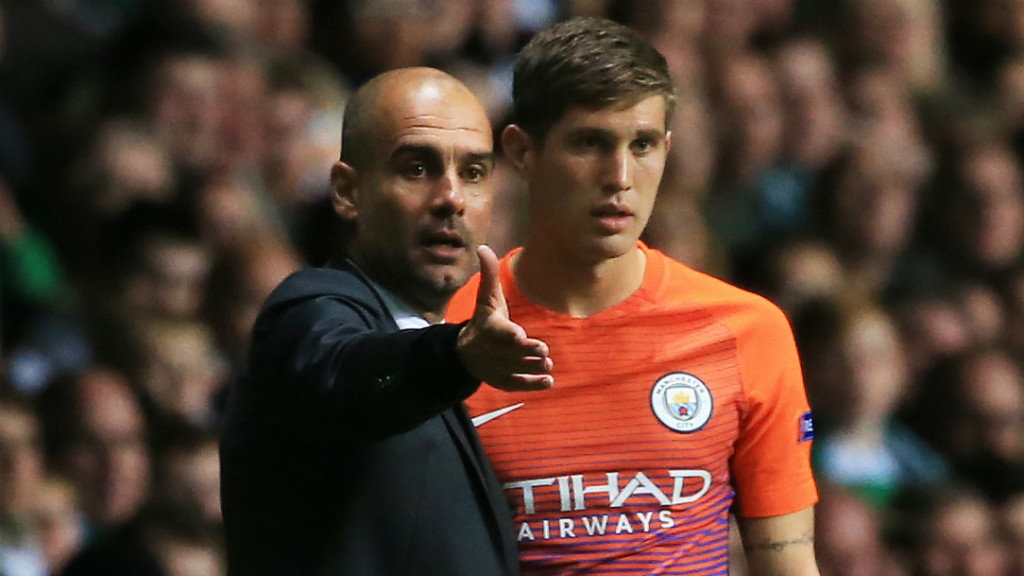 ADVICE: Pep Guardiola has a message for John Stones
With the dust settling on the weekend's game and the midweek encounter yet to hit the headlines, it's slim pickings for today's City-centric tales.
Of course, there's always some transfer gossip to bring your way but in terms of a story with more substance, there's little – although there is a message from Pep Guardiola to John Stones.
The Blues boss has urged his defender to rekindle the form he demonstrated at the start of the season.
Stones was the only player to feature in all of the opening ten consecutive victories, and Guardiola wishes the England man to use Vincent Kompany's return as motivation.
Quoted on the Manchester Evening News' website, the manager explained: "When his manager says: 'today, you are going to play', that's what he needs.
"Fight like he fought from the beginning of the season. If you see my line-ups for the last three, four, five months, here, I try to let all the players play.
"He has played a lot and now for this kind of stadium, for [Christian] Benteke, for the long balls, I decided to play two central defenders who are stronger in the air.
"I will continue to play left-footed central defenders on the left side, like [Aleks] Kolarov, but I remember the last games he (Stones) played — especially at Anfield, even in Goodison Park — he played good."
Reflecting on Kompany's display, Guardiola added: "The first step is good.
"It's a long time ago that he played 90 minutes, he was able to finish 90 minutes without injury.
"The doctors and the physios that Manchester City has are exceptional. They are some of the best I have ever worked with in my life and that helps for these guys to be fit."
In other news, the Daily Express have compiled a gallery of players each Premier League team is most likely to sign before the closure of the transfer window.
Apparently, for City, it's Burnley's Michael Keane. However, there's nothing in the piece to back it up – it's just an image – so take from that what you will.
Finally, Sports Mole claim West Ham are interested in signing Joe Hart in the summer.
According to Barney Corkhill: "The Hammers are understood to be in the market for a new goalkeeper after Adrian lost his place in the side to Darren Randolph earlier this season.
"Hart, who is currently on loan at Serie A side Torino, is expected to leave Manchester City at the end of the campaign
"Hart has made 20 Serie A appearances for Torino this season, keeping five clean sheets."