Media Watch
1
Gossip: Man City plot summer spree?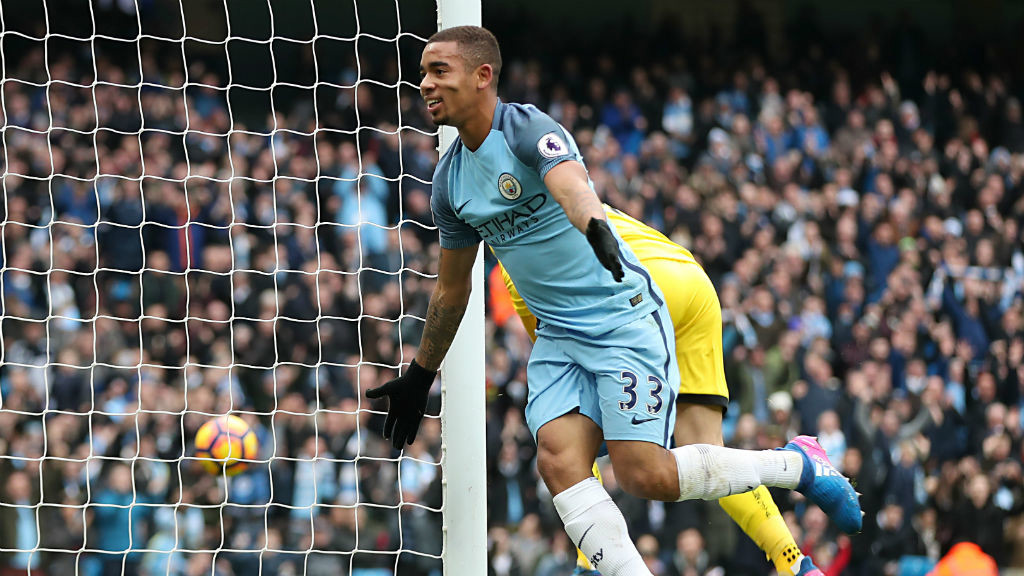 POACHER: Gabriel Jesus was happy with his second goal in a week
Happy (cold) Friday and welcome to our daily media round up! And with Manchester City's Premier League game against Bournemouth not being played until Monday night in matchweek 25, the papers have chosen to focus on transfer rather than football talk this morning...
A flurry of names from across Europe are blowing in along with icy easterly winds whipping the UK today, plus one of the key reasons behind Gabriel Jesus' decision to join City is revealed.
Let's get to it, first via Adam Crafton in the Daily Mail and continued links with the now-injured Southampton defender Virgil van Dijk.
Crafton reports: "Van Dijk's foot remains in a protective boot, which will be removed next week, and further assessments will be made by the club's medical staff.
"The Dutchman is still expected to be coveted in the summer transfer window. Chelsea, Manchester City and Barcelona are among clubs considering moves for the defender."
Van Dijk is mentioned in Daniel Cutts' transfer focus piece in the The Sun, along with many, many other players!
Cutts writes: "Guardiola is looking at bringing in full-backs £40m-rated David Alaba or Juan Bernat from Bayern Munich this summer.
"He has also eyed a mega-money move for Southampton defender Virgil van Dijk to sure-up his leaky back four.
"Tottenham left-back Danny Rose has also been eyed as has his Spurs team-mate Kyle Walker, both thought to cost around £25m."
A quick digital hop over to the Daily Express reveals a rundown of the most fouled players in the Premier League this season.
According to their numbers Raheem Sterling leads City's list.
Finally The Sun's northern-based football writer Martin Blackburn reckons City have Brazilian midfielder Fernandinho to thank for Gabriel Jesus choosing the Etihad Stadium over Camp Nou or the Bernabeu.
"Barca enlisted Neymar to try to convince Jesus to join him at the Nou Camp and Real were hot on the wonderkid's heels too, so Fernandinho's patter must be second to none," Blackburn declares.
"And he convinced the youngster by telling him he would get more first-team chances under Pep Guardiola than he would in Spain.
"The £30million midfielder pointed the City manager's record of blooding youngsters at his previous clubs to back up his case.
"A personal phone call from Pep sealed the deal and Jesus, 19, signed on the dotted line in a £28.6m deal in early August.
"'I just asked him to choose City - to come here. I talked to him and was honest with him,' the former Shakhtar Dontesk man reveals.
"'A lot of big teams wanted to sign him, especially Barcelona and Real Madrid. I just told him 'look, you can take the team sheets of Barcelona and Madrid and see what player of 19 years old plays there in the starting 11.'
"'But you have Pep here at City and he loves to have young players in the team - to give this opportunity for young players. I said to him 'you will have the opportunity to play here. Maybe not in the starting 11 all the time, but to come on regularly'.'"