Media Watch
1
Clichy targets Chelsea victory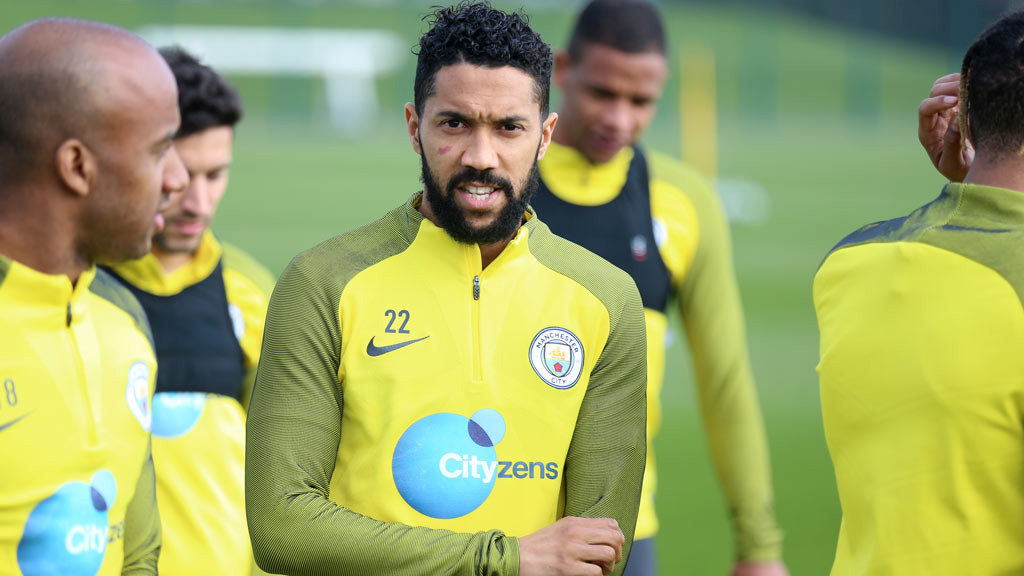 SPOTTED: Gael Clichy looking right down the lens.
After the lull of the international break Manchester City face their second big game in a week tomorrow, which is certainly giving the press plenty to talk about.
So, lets dive straight in and find out which stories are top of the City news agenda today.
Gael Clichy features prominently and is hoping the rigour of the Premier League can aid his side as they look to claw back the 11 point deficit from table-topping Chelsea.
"Of course everybody can lose games and the aim for us is to win game after game and get the points on board," he told the Express.
"England is probably the place where in the past years it isn't finished until it is finished.
"We have a fair few games left and a fair chance of doing something good this year."
The defender has also been speaking to the Independent, where he's discussed adapting to Pep Guardiola's methods.
Clichy told Miguel Delaney that while the draw at Arsenal signals there is room for improvement, the Blues are making strides under the Catalan's stewardship.
"It is a new way," he explained.
"It is not just football it is also outside football, his philosophy is extremely based on details so of course you need time to adapt.
"Once you have this I believe the team will be stronger. Our duty is to try and listen to what he asks and perform the best we can and I think we are doing good but when you don't get the three points you know it could have been better."
Meanwhile, the 2-2 draw in North London this weekend has produced a comparative piece from the Guardian's Barney Ronay, which sings the praises of Leroy Sane and Raheem Sterling.
"In Leroy Sane and, to a lesser degree on this occasion, Raheem Sterling they have players who have done the opposite of stagnate this season," writes Ronay.
"Sané in particular has improved dramatically, to the extent that from a stodgy, stuttering start, he is right now one of the Premier League's outstanding attackers, perhaps even a shortlist name for young player of the season.
"Indeed right now Sané and Sterling are perhaps the most interesting aspect of Guardiola's first season, if only for evidence of hope, progress and an enduring ability to cast his peculiar kind of magic."
And finally, looking ahead to tomorrow night's game at Stamford Bridge, Ian Wright has named the two players he'd start against Chelsea.
And perhaps surprisingly for the ex-Arsenal frontman, it's a defensive duo he's earmarked as crucial to the Blues' chances.
"If I was Manchester City boss, one of the first names I'd pencil on the team sheet to face Chelsea would be Vincent Kompany", said Wright.
"Kompany is the no-nonsense, rock-solid defender they've lacked at times. And I reckon you'd get even more from John Stones with Vincent alongside him.
"I'd put Pablo Zabaleta in at full-back, too, to help stifle Marcos Alonso bombing down the left.
"With that pair in the line-up, Pep can play his five or six forwards and still get at Chelsea."
That's it for today, Blues. Stay tuned to mancity.com this afternoon as we bring you the latest news from the manager's press conference.