Media Watch
1
ESPN: Delph is unsung hero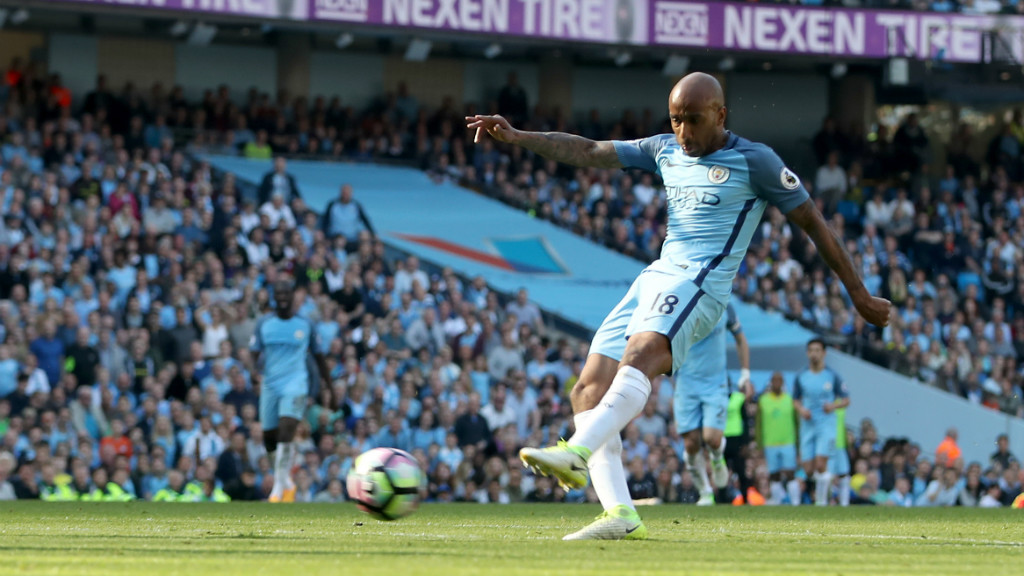 UNSUNG HERO: Our number 18 has received praise from ESPN following his recent displays.
It's a Wednesday morning and it's time for your daily round-up of all the City related news in the national media.
We start today's article with a trip to ESPN and their story about Fabian Delph becoming an unsung hero in recent weeks.
The 27-year old notched City's third goal in the 3-1 win against Hull City at the weekend and David Mooney believes Delph is now a key cog in the City wheel.
He scribes: "When Delph began Saturday's match against Hull -- where he scored the third in a 3-1 victory -- few could deny that he deserved the chance, and it marked his first back-to-back Premier League starts for the club since January 2016."
Mooney continues: "However, every time he's pulled on the shirt for City, he's been a solid and consistent performer."
Moving into the transfer rumour of the day and it comes from the Daily Mail as they speculate that City are interested in Monaco defender Benjamin Mendy.
The 22-year old featured in both Champions League games against the Blues recently and the Mail suggest that two other English sides are interested in the left back.
Simon Jones scribes: "Manchester City have posted an interest in Monaco left-back Benjamin Mendy along with Manchester United and Chelsea.
"The 22-year-old has been impressive, along with several teammates, this season though he misses his side's Champions League tie.
"A hip injury picked up against Angers on Saturday has ruled him out of the clash with Borussia Dortmund."
Finally, former German international Michael Ballack believes that Leroy Sane will be a versatile player for City in the near future.
His quotes feature in the Manchester Evening News and the 40-year old spoke highly of our number 19.
He said: "I am impressed by his physical improvements since he changed club, as he was just a young kid from Schalke.
"He adapted quickly to the Premier League and he has this confidence to go dribbling, he's open to face defenders.
"Sometimes he gets knocks but he stands up and is not hiding. He is asking them questions again, not scared of the challenge.
"He has improved his game so much, because of his physical ability to make long runs. Sometimes he will play full-back, wing-back or on the wing."