Media Watch
1
Media City: Praise for Pep's preparation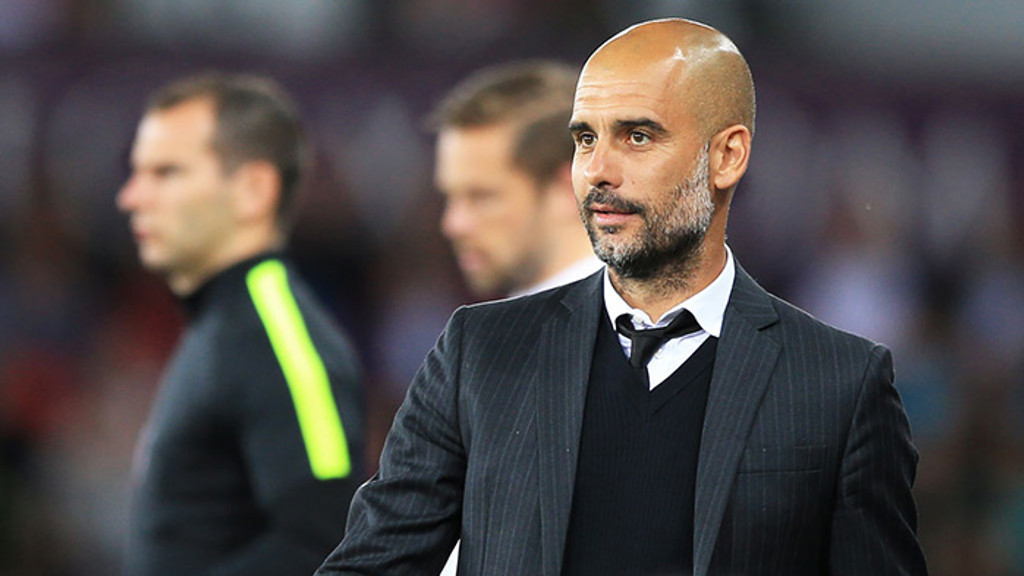 Pep Guardiola during the match
City face Swansea City this afternoon and Pep's preparation for the match has been drawing praise from a host of media sources.
After facing the Swans on Wednesday night, the Blues opted to remain in South Wales and train ahead of today's Premier League clash.
GOAL believe this is an indicator of the positive changes Guardiola has made at the club.
Sam Lee writes: "Manchester City's preparations for today's game against Swansea City serve as yet more proof that Pep Guardiola's high standards have had a revolutionary effect on his new club.
"Their four-day stop-over in Wales is designed not only to make potentially tricky back-to-back meetings with Swansea as easy as possible, but with the next several fixtures in mind.
"Guardiola has enjoyed a whirlwind start and just three months into the job he has got City playing breathtaking football, prompting even the most seasoned supporters to discuss whether this is the the club's best ever side.
"After nine wins from nine games across three different competitions the Blues have been installed as favourites for the Premier League title and the FA Cup, and fourth favourites - behind Barcelona, Bayern Munich and Real Madrid - to lift the Champions League for the first time in their history."
His former player and Spain's record goalscorer David Villa has also been praising City's boss and the start he has made in Manchester.
He told NBC: "Guardiola has done this at different clubs which is amazing. When I was at Barcelona he was tremendous, going to Bayern he was excellent and now at Manchester City he's gotten off to a great start as well.
"He's very good and I'm very proud to have worked with one of the best coaches in the history of soccer and to see him putting up some great results."
Finally, Pep has been speaking himself and he believes Aleksandar Kolarov deserves recognition for his early-season form.
The Serbian has spent most of the season so far playing in a new central role and Pep wants to see him sign a new contract.
Speaking to the Mirror, he said: "What I want is that Kola is happy here. Of course we are going to be interested to speak to him. But what I want now is that he is happy and everyday he feels comfortable playing.
"He's a guy who has helped us a lot from the beginning. That is the most important thing.
"We have time to speak, but ultimately, the players decide. If he wants to stay, he's going to stay."
That's all for this morning's round-up. Stick with mancity.com for full coverage of Swansea v City today!