Media Watch
1
Media City: Back for Borussia?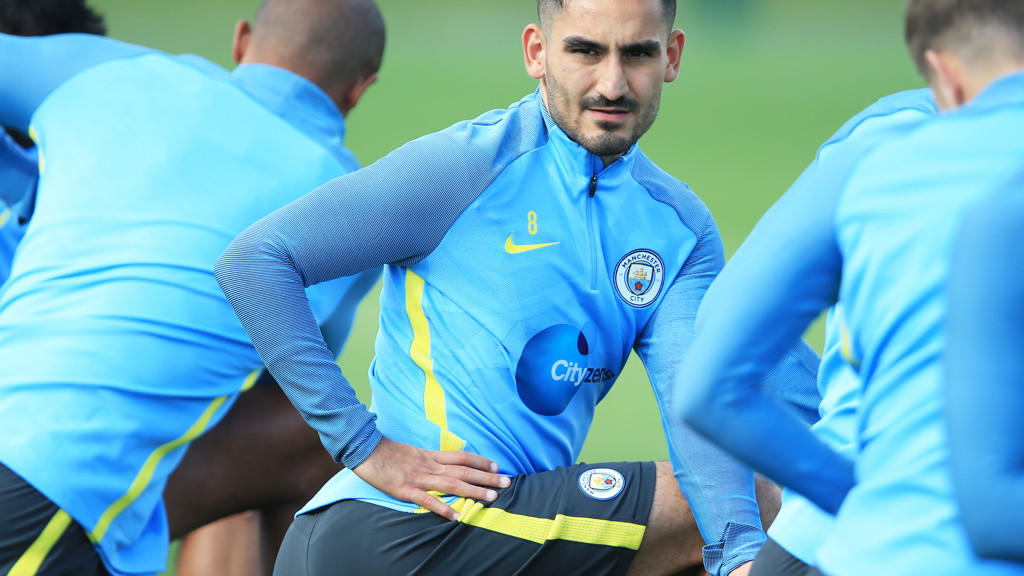 BACK FOR BORUSSIA? Could Ilkay Gundogan make his return this Tuesday?
Still buzzing after the weekend? Yes, so are we! But enough about our derby day triumph, it's time to focus on another big game. That's right, the Champions League is around the corner this Tuesday and we could witness a very special debut…
So let's get straight into it. It's a busy week for City as we prepare for midweek action and of course our traditional weekend Premier League game at the Etihad. But what makes things even better is that the long awaited debut of our first summer signing could be in action.
Daniel Cutts of The Sun reports that "Ilkay Gundogan is set to make his Manchester City debut in the Champions League on Tuesday night.
"He has now resumed full training and should be fit enough to make at least the bench as City take on German side Borussia Monchengladbach at the Etihad."
It wouldn't be a surprise to most City fans if Gundogan does make his way in the squad come Tuesday. The former Dortmund man has a lot of experience playing against German clubs and will obviously know Monchengladbach well. He could add an additional spark to the City attack and find ways to open up to BMG back four.
Moving swiftly on, our main man from Saturday afternoon seems to be enjoying a new role under manager Pep Guardiola.
ESPN FC are the latest to dig their teeth into Saturday's fixture with an analytical view of our Belgium beauty.
They report that: "Kevin De Bruyne is relishing Pep Guardiola's attacking style.
"The Belgian man-of-the-match wants to replicate that early dominance and continue City's 100 percent start to life under Guardiola."
Speaking in the ESPN article, De Bruyne reflects: "I think in this system for me it is the best thing," he said - and believes everyone is pulling their weight, highlighting that if one or two switch off it will be hard to maintain Guardiola's collective standard.
And it seems that this is exactly what has happened at the club since the departure of Manuel Pellegrini.
On Sunday, we tweeted a funny video of Nolito always being the first man to hug the goal scorer and celebrate. As funny as the tweet was, it just goes to show that he's always working hard in and around the box, ready to pounce… There's a reason why he's first!
The Guardiola passion has become infectious.
Finally, on Saturday we saw the debut of our new boy Claudio Bravo who said he felt "comfortable" on his derby day opener.
Stuart Brennan of the Manchester Evening News reports that "a relaxed Bravo said afterwards that he had been content with his first week's work at City – even though he joined the squad for training late after suffering a leg injury."
Asked afterwards how he had felt, Bravo replied: "Good, good. Comfortable. We have a team here that has personality, we are improving day by day and the matches that we want to win are these, against our rivals, and for that reason I am happy."
A great way to end a great day.