Media Watch
1
In other news: Schubert sings City's praises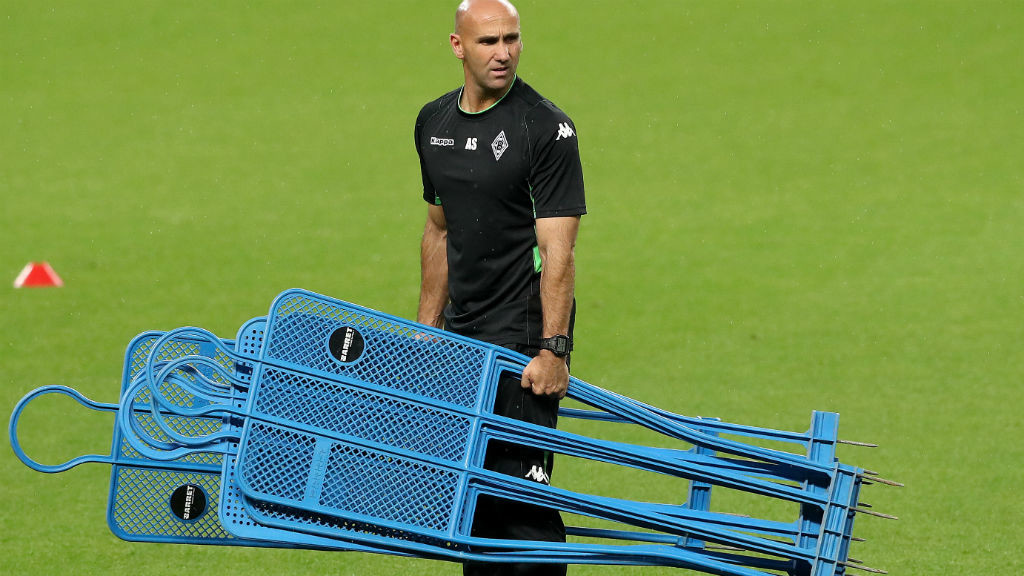 andre schubert
Your daily dose of non-City related football news...
Borussia Monchengladbach coach Andre Schubert was full of praise for Manchester City ahead of his side's Champions League clash with the Blues tonight.
Not for him the kind of evasive, anodyne statements often issued before big games like tonight's meeting under the Etihad Stadium lights – the 45-year-old was in a refreshingly honest mood at the prematch news conference.
"The season has only just started but I think their record in the English league speaks for itself and the results and the way they are playing speak for themselves," report BT Sport.
"Manchester City this season have a very good chance of winning the title. That is why Pep Guardiola has come here.
"They are trying to soften expectations but they are one of the best teams in the world, have spent a lot of money and have one of the best coaches there is on the bench."
"We want to be brave. Football is a great game, it is fun, and we always go into games with a feeling of being up for it rather than thinking we are going to lose.
"We will do the best we can, comparing ourselves against the best and see what happens. We need to push ourselves all the way. We are playing a very strong team and we are aware of that."
Meanwhile…
Arsenal opening contract talks with Ozil & Sanchez [Daily Express]
Gareth Bale dreaming of Champions League final in Cardiff (Sun)
Crystal Palace fans irked by Everton counterparts adopting their Yannick Bolasie song (Croydon Advertiser)