Media Watch
1
Guardian: Stones not afraid to find Row Z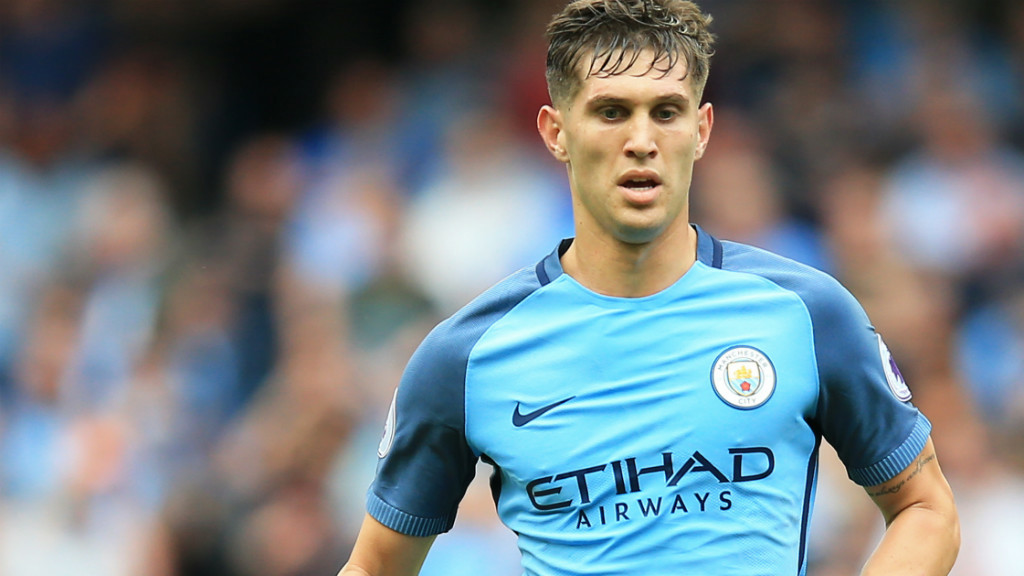 STONES ROLLING ALONG NICELY: The defnder is known for his ball=playing skills
The fine early-season form of John Stones is the hot topic in today's round-up of Manchester City news in the media.
The defender has been named in Sam Allardyce's first England XI for the World Cup qualifier against Slovakia on Sunday, a just reward for his displays since joining the Blues in the summer.
It's also worth remembering that the Yorkshireman did not play a single minute of England's doomed Euro 2016 expedition, but the impression given is that he could be one of the first names on Big Sam's teamsheets from now on.
The Guardian's Danny Taylor reflects on how Stones himself feels that he is already a better player under the eye of Pep Guardiola at City, but thankfully for fans of traditional "no-nonsense" English defending there's still plenty of room in his game for the simpler things in life.
"Stones is the most expensive defender in the history of English football and has taken on that title without a flicker of self-doubt, judging by his assured performances for his new club. Already, he says, he feels a better player and he is clearly relishing the opportunity to learn from Pep Guardiola.
"Yet it is not all about intricacies on the ball and the Yorkshireman justifying his mantle as the 'Barnsley Beckenbauer'. Stones also beams with pride when he recalls clearing the ball into the stands against West Ham last weekend when, by his own admission, there was a time when he might have tried something fancy and risked looking silly.
"'I believe I have come on quite a lot, already, as a player. I was doing things before and then I would think: 'Why have I done that? Why haven't I just put it out in Row Z?' Already I can see a difference in my decision making. So, of course, I'll kick it into Row Z if necessary. We can all regroup from putting it in Row Z sometimes.'"
One master practitioner of all aspects of defending was Jamie Carragher, and in his Daily Mail column he backs Stones' inclusion to the hilt.
"What you don't tend to associate with Allardyce are defenders who step out from the back with the ball at their feet. Yes, he signed Ivan Campo and Fernando Hierro from Real Madrid for Bolton but both were at the end of their careers and were used as holding midfielders.
"John Stones gives Allardyce the chance to show sceptics their assumptions are wrong. During his club career, Allardyce would never have worked with a defender with the skillset of Stones, but he can make a statement with how he uses the 22-year-old.
"Now is the time to put Stones at the heart of England's back four and let him show us how good he can become at this level."
And there's more praise for John, and the influence of his boss at City, from Paul Merson in the Daily Star.
"I do think he has to pick John Stones though. He's already learning at Manchester City. I watched him the other day and you could see it. He went for a 70/30 just inside his own box and he booted it as hard as he could.
"I thought to myself, 'Well done son, you're learning'. There's a time to play and a time to get it clear. Pep Guardiola has obviously taught him the difference."
Let's hope John gets off to a good start in this new era for England on Sunday, but before then we'll be back with more media coverage of all things City.