Media Watch
1
Media City: Sterling enjoying freedom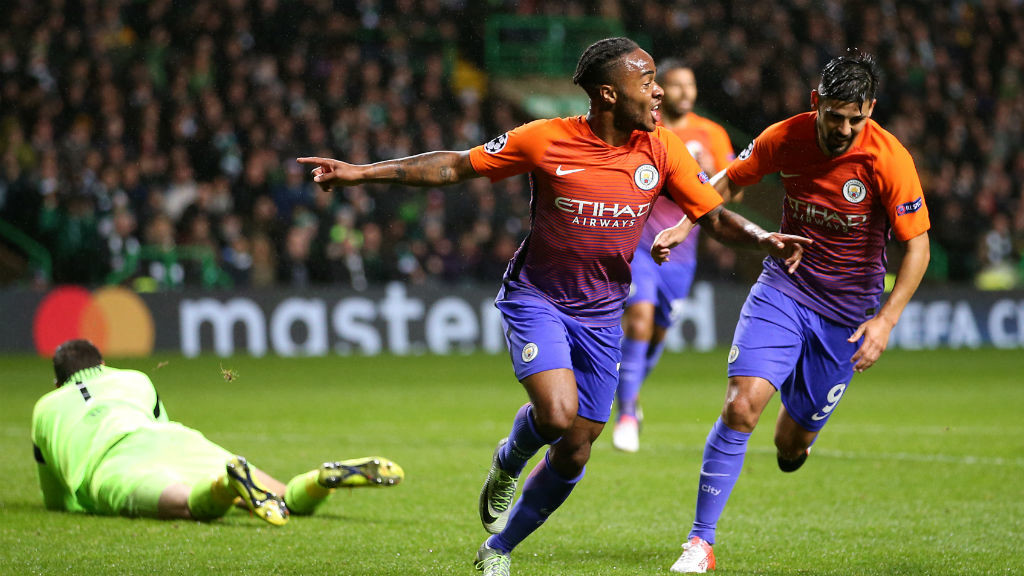 WHEELS AWAY: Raheem Sterling is enjoying life at City
City face Spurs this afternoon hoping to extend their 100% Premier League record and the Sunday morning press are drumming up the excitement ahead of the game.
It's set to be a classic at White Hart Lane as two of the top three come face to face but Raheem Sterling has spoken of his joy at his role in City's incredible start to the season.
The 21-year-old winger has played a starring role in City's early season form of 10 wins and a draw and he believes boss Pep Guardiola has had a major impact in that.
Oliver Holt in the Mail on Sunday writes: "He has been liberated by Guardiola's arrival, encouraged to return to the effervescence of his natural game.
"When I got in the box against Swansea, I just said to myself: 'I am going to slow it down here and take it to my tempo.
"The movement was sharper once I got past the defender. I assessed my options rather than kicking the ball and hoping for the best and really just found a placement for the shot.'
"Guardiola impressed him immediately. It helped that the new City boss phoned him during the Euros when Sterling was at his lowest ebb. He said that when the tournament was over, he wanted Sterling to rest on holiday because he needed him back fresh for City.
"Everyone is buying into what he is saying, everyone is loving life at the moment. He is just a breath of fresh air."
In terms of today's match, many are viewing it as a clash of the managerial heavyweights Pep and Mauricio Pochettino.
The Premier League is stocked full of coaching talent this season but Goal.com believe this is a clash to watch the dugouts closely.
Harry Sherlock writes: "So we come to Pep vs Poch in what will surely become the 'hipster's derby' as well, perhaps, as the league's most prominent one.
"Two deeply contrasting styles make for an intriguing fixture; Pochettino's teams sweat blood for the cause, hassling and harrying, while they also boast a scalpel-like cutting edge once the ball is in their possession.
"Guardiola's teams have a chilling swagger when they hit their stride, keeping the ball for fun, slicing through teams, his midfielders weaving beautiful patterns en route to goal. Arsenal often attempt to score the perfect goal and rarely manage it but City pull it off with a fearsome ease."
That's all for today's media round-up. Stick with mancity.com throughout the day for coverage of Spurs v City and City Women v Birmingham City!