Media Watch
1
Media City: Spurs boss praises Pep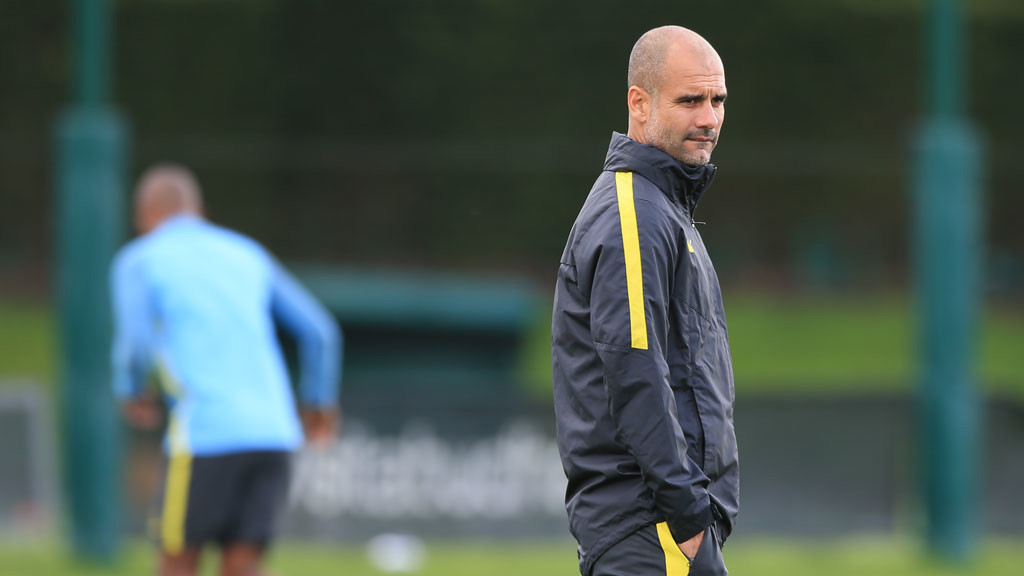 SCHEMING: Completing his final preparations for Spurs.
Pep Guardiola comes in for high praise from Tottenham Hotspur counterpart Mauricio Pochettino in this morning's media.
There's a slight lull in proceedings until the Blues take on Spurs – kick-off is 14:15 BST on Sunday – so while there is not a huge amount of City-related chat today, Pochettino's words are well worth a longer look.
The pair were rivals in Barcelona, when Pep was in charge at the Nou Camp and ex-Argentina defender was head coach at local rivals Espanyol, and their competition left its mark on Pochettino.
"He is the face of the change," he says on ESPN's site. "When you mix the romantic football with the new technology, in this moment, a new manager appears.
"Guardiola is a little bit ahead because of the results. The new manager starts to work with the technology and this romantic vision of football -- to mix that I think is the start of the new era in football."
It only seems like five minutes since Pep arrived at the club, but there's already talk about the boss extending his stay here for years to come.
This exciting, goal-laden start to the season undoubtedly has a lot to do with it, with the Manchester Evening News' James Robson reporting:
"Guardiola has already informed City that he does not see his current position as his final job in football.
"He has offered encouraging signs that he could make the Etihad the longest tenure of his managerial career so far."
Elsewhere, Bleacher Report do an exhaustively in-depth analysis of Sergio Aguero's potential to cause havoc against Spurs, one of his favourite opponents when it comes to goal-getting.
"Aguero's often spellbinding performances seem to have prompted terror in the north Londoners. In several humiliating defeats, they certainly played like they had been shocked into a fear-induced stupor," writes Thomas Cooper.
"With Guardiola preparing a game-plan for Spurs, it would not be a surprise to see his star striker shine. This team will not be so tame as they were last season, they will not allow their hosts a moment's rest.
"Something has to give. This should make for fascinating, potentially brutal viewing."
There's only one place to follow it, of course - right here at mancity.com!