Media Watch
1
Media City: West Brom a true test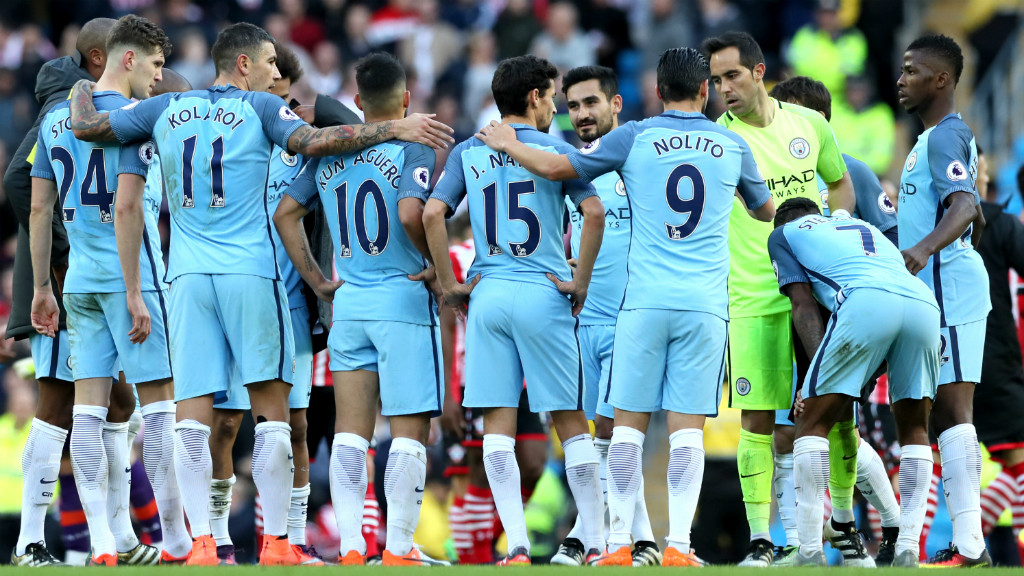 STRIKE FORCE: Sergio Aguero
It's matchday! City travel to West Brom, looking to end a run of games without a win and as expected, preview content dominates the headlines.
Much of the material derives from Pep Guardiola's press conference, which we brought you yesterday, so in terms of something you may not have read...
ESPN's Simon Curtis believes the Blues' trip to the Hawthorns provides the perfect test for an out-of-form City.
He writes: "Crisis is spoken of freely these days in football, but there can be little doubt that surpassing Guardiola's own worst-ever run as a manager - from his time in charge of Barcelona in 2009 - represents a watershed moment.
"Perhaps in a month or two - with City lording it again at the top of the table and through to the knockout rounds of the Champions League - this storm in a tea cup will be seen as just that: a brief hiccup in the club's predicted progress under the Catalan.
"City face a stubborn, unstinting and belligerent home side, built in the character of their manager.
"Tony Pulis is an uncompromising Welshman who spent his playing career traipsing around the furthest outposts of the football league and began his managerial career in the same way.
"Learning his trade with pre-Premier League Bournemouth, Gillingham and Stoke, all plying their trade in those days in the third tier, Pulis built a reputation slowly and assiduously.
"He has been a common denominator in City's rise too, facing them at Wembley as Gillingham's manager in the notorious 1999 third division playoff final, which many consider was the skin-of-the-teeth catalyst for City's multicoloured journey to the European elite.
"He was manager of Stoke as Roberto Mancini's City side won their first trophy in 35 years in the 2011 FA Cup final. Pulis, you could almost say, has been present at many of City's most significant moments in recent years.
"The Welshman's career has been notable for its pragmatism and its resourcefulness.
"His sides have always given City a good run for their money, and his current charges will attempt the same this weekend, safe in the knowledge that a six-game run without a win is sufficiently unusual at the Etihad to be almost certainly playing on the players' minds."
Elsewhere, Luis Enrique has backed Guardiola to win trophies this season.
Quoted in the Mirror, the Barcelona manager told reporters: "To the critics of Guardiola I will say this: don't worry, he's going to win trophies this season.
"Critics will always appear because people don't like it when the same people win all the time, but I'm sure Pep is going to win, and he's going to win while playing the same spectacular football we saw at the start of the season.
"If you have to have a philosophy and an idea you have to die by it."
Finally, there's a snippet of eye-opening transfer gossip as Goal claim City and United are set to go head-to-head in pursuit of Luis Suarez.
According to Matthew Judge: "Both Manchester clubs are reportedly keen on landing the Barcelona forward, who has scored 10 goals in 13 games so far this season.
"City are reportedly hoping to land Suarez, who has excelled since moving to Barcelona from Liverpool in 2014, as a potential replacement for Sergio Aguero.
"However, the [Don Balon] report also claims United are keen on the Uruguay international and are willing to break the world record fee again by spending up to £135 million to secure his signature."