Media Watch
1
Media City: Gundogan 'striving for the supreme'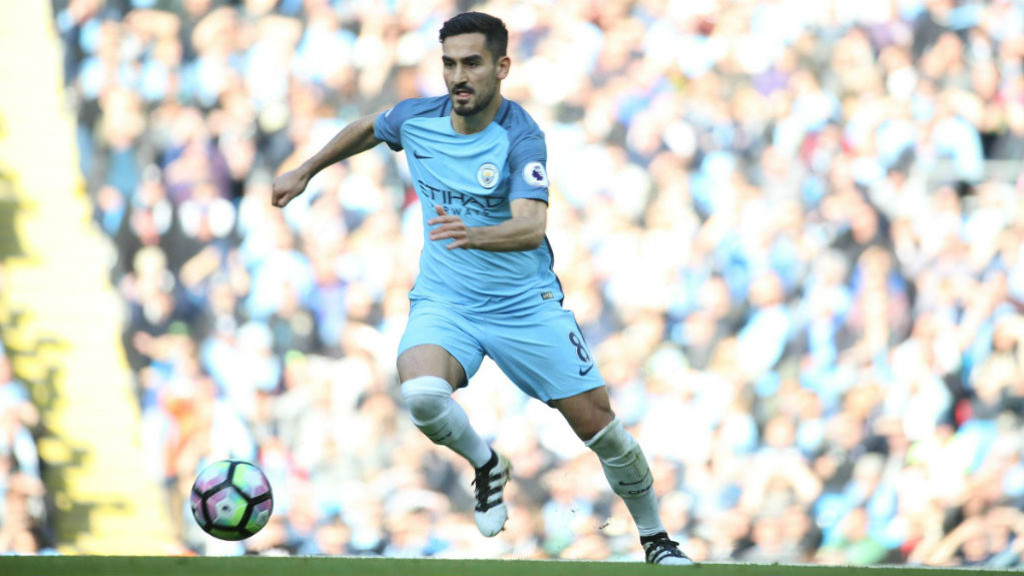 PASS MASTER: Ilkay Gundogan
International breaks – pesky though they are – provide a good time to reflect on the season so far.
Ilkay Gundogan has been doing just that, telling press he's enjoying life in the Premier League and feels he made the correct decision to join City from Borussia Dortmund.
Quoted in a Daily Star article, he declared: "I do believe the summer was the right time to risk something new and I can already say that Manchester City is the right club for me.
"You can see that you've arrived at a super club which has set out for great things and wants to develop great things in the upcoming years.
"That can't even be compared to Bayern Munich, it's a different story.
"It is clear here that you are striving for the supreme. The expectation is extremely high.
"Accordingly, the pressure and responsibility on individual players is profound. It's something different to Dortmund."
On working under Pep Guardiola, he continued: "He sets the bar incredibly high.
"You get the feeling that 99 per cent is not enough for him.
"He wants to have 100 percent and be completely sure that his thoughts are perfectly adjusted to the match and the opponent.
"And he has thoughts you don't get as a player immediately but which work out perfectly."
Gundogan has also backed teammate and compatriot Leroy Sane to shine in England.
He told Kicker: "It is only normal that Leroy is still finding his feet at Manchester City.
"I think Leroy has the character and personality to cope with this situation. He is confident and is well aware of his own qualities.
"You can see that he is still a bit shy, but he is still only 20. I went through a similar situation when I joined Dortmund from Nurnberg, so I know how he feels.
"He will do his own thing and he will do so here at Manchester City as well.
"I am giving him all the support he needs."
In other news, Sergio Aguero and Nicolas Otamendi have shared their thoughts on Argentina's upcoming clash with Brazil, insisting three points are essential for La Albiceleste.
"We must try to earn the points now and beating Brazil would give us the confidence we need," Kun stated, as reported by ESPN.
"This is a great chance to earn three points and return to the top."
Otamendi agreed: "This is a clasico, and we will be trying to win and to improve.
"I hope that during the preparation we can correct our previous mistakes so that we play well on Thursday.
"These matches are important for our position in the table and we cannot be so far from the top."
Elsewhere, former City man Niall Quinn believes John Stones can achieve great things.
Writing for his Sky Sports column, he scribes: "With the amount of football he has in him John Stones could be the next Bobby Moore for England.
"It's surprising that Manchester City didn't experience more competition for his signature.
"I would have thought that his style would suit most of the top continental sides. Their loss is Pep's gain."