Media Watch
1
Sun: City eye Kante the canny Fox?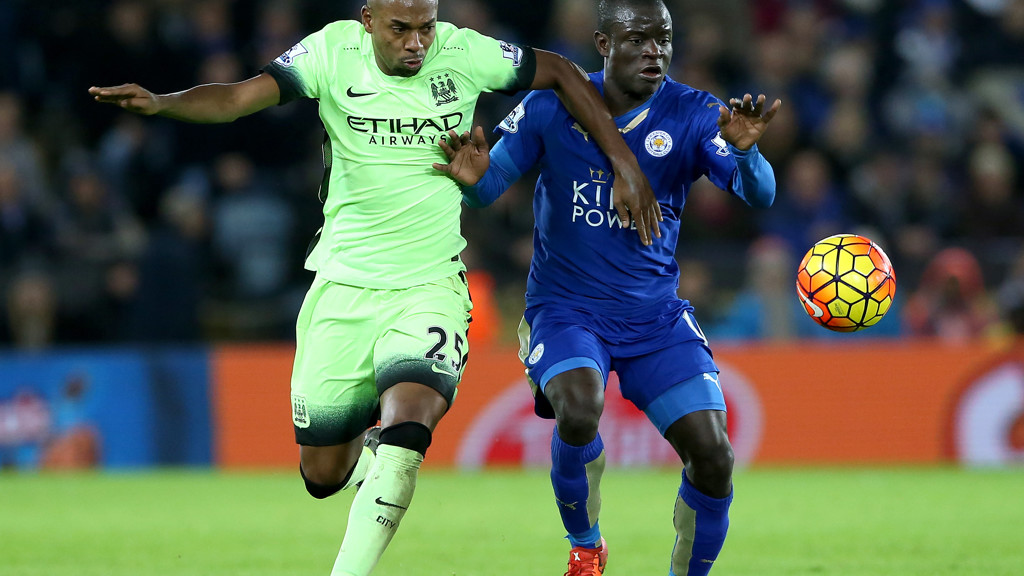 Ngolo Kante
City are being linked with one of the key players in Leicester's Premier League title success by several sections of the media today.
The season is not yet over but the summer transfer speculation is already in full swing, and it won't surprise you that we are at the heart of it.
N'golo Kante is said to be on the club's radar following his contribution to the Foxes' incredible season. A few UK papers have picked up on the story from France's L'Equipe, so we'll go with what The Sun has to say.
"Leicester City are bracing themselves for a mega-money bid from Manchester City for midfield enforcer N'Golo Kante.
"According to L'Equipe a deal could be finalised by the time Euro 2016 starts next month for the player who is thought to have a £20million release deal.
"Kante, the Leicester players' Player of the Year, is the Premier League's most wanted man. For Arsenal, Chelsea and Ligue 1 champions Paris Saint-Germain are also hot on his trail."
Moving away from possible incomings, Goal.com boast an exclusive interview a summer signing from a few years ago, Samir Nasri, who opens up on why he swapped north London for east Manchester in 2011.
"Manchester City were a better team – that's why I went there. It was my ambition, not because of the money.
"Whether you're a fan or not, people should understand that, if a bigger company calls you, if you're ambitious you're going to go there."
It's a revealing read, and he also discusses why criticism from opposition fans makes no difference to him.
"I came from nothing. Someone who tweets something or boos me, that isn't going to affect me. It's not you telling me I'm a mercenary or I'm a snake that's going to affect me. It makes me laugh and makes me want to prove them wrong even more."
Meanwhile the Manchester Evening News looks at Raheem Sterling being announced as an ambassador for the Greater Manchester High Sheriff's Police trust.
GMP's Chief Constable Ian Hopkins said: "I'm really proud of the work being done by Greater Manchester High Sheriff's Police Trust to reduce crime and make people feel safer and would like to thank Raheem for taking time out of his busy schedule to do something that'll benefit so many of our residents."