Media Watch
1
Kelechi: Rashford comparisons give me motivation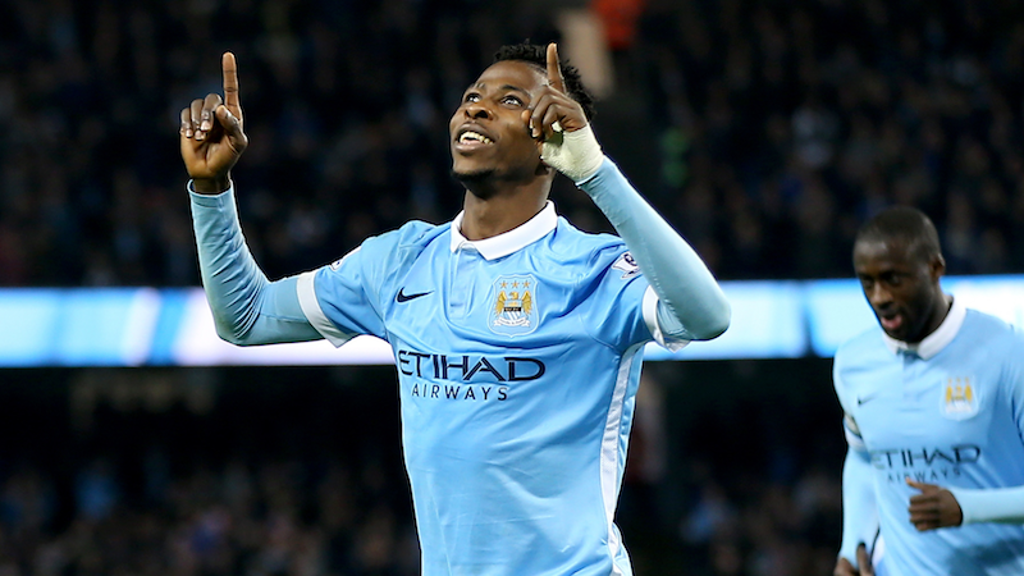 kelechi
Well, well, well; it's advantage City again following last night's dramatic final encounter at the Boleyn Ground.
West Ham signed off from their famous old ground with an enthralling 3-2 victory over the Blues' rivals for fourth United.

A point for City at Swansea in Sunday's 2015/16 curtain closer will guarantee Champions League football at the Etihad next season at the expense of the Reds.
That said, picking are on the slim side when sifting through the latest MCFC related media gossip this Wednesday morning, but here's a couple of titbits to keep you going.
'I love a challenge so when people compare me and Rashford, it gives me more confidence and motivation. It also makes me work even harder."
Those are the words of our shooting star Kelechi Iheanacho who believes that comparisons with rival teenage striker Marcus Rashford will only inspire him to become a better player.
The Daily Mail piece continues…
"While 18-year-old Rashford has burst on the scene at Manchester United with seven goals in 16 games for Louis van Gaal's side since February, Iheancho has continued his meteoric rise across town at the Etihad with 13 goals in 34 games for City this season. Many of those have come off the bench, making him one of European football's most prolific strikers in terms of goals per minute.
"'I hope people keep comparing us because if we can keep challenging each other in the coming years it could be great for Manchester. If we both keep doing well, improving and scoring lots of goals for the team it could be interesting.
"'Rashford is a great young talent. He is big and strong and makes good decisions so I think he's going to be a really good player for United in the coming years.
"'You can learn from every player so I've learned from Rashford as well this season and I wish him all the best in his career.
"'Like all young players coming through for their clubs in this country, I hope they do well and continue to do well. Nobody knows what will happen in the future though.
"'I don't know anyone who is playing who doesn't want to keep improving and be at the top level. I don't know if I'll end up being a top player or not.
"'But I'll be working hard to achieve that and I wouldn't complain if it happened. I just have to keep going and see where it takes me.'
Iheanacho, who joined City from the Taye Academy in his homeland two years ago, has seized his opportunity after being included in Manuel Pellegrini's first-team squad this season. He has helped City win the Capital One Cup and played in the semi-finals of the Champions League against Real Madrid.
"He added: 'So much has happened in the last few years it is difficult to take in. If you start thinking about being here one moment and there the next, your brain would get overload and your head would be spinning so it's best not to think about it too much.
"'Whatever happens now it has been a great season for me. I couldn't have imagined what has happened so far so I'm really happy.
"'The other lads are always talking to me, offering advice and helping me – whether in training or in games – and I listen to everything they say.
"'Like any striker I love scoring goals and I'm not really fussed how they go into the net as long as they do.
"'I just take the chances as they come. It's just about being in the right place at the right time and when the chance comes your way you have to be able to take it.'"
Elsewhere, ESPN carry details of another City youngster who is set to swap Manchester for Merseyside in the coming weeks.
"Liverpool are closing in on a deal for Manchester City youngster Rafael Camacho, sources close to both clubs have told ESPN FC.
"Camacho, 15, has been at City since the summer of 2014 after they signed him from Portuguese side Sporting Lisbon.
"Liverpool unveiled their new home kit for the 2016-17 season at an event beneath the Royal Liver Building.
"The midfielder is regarded as one of the best talents to come from Portugal in his age group, having scored three goals in five appearances for his country's under-16s. However, Camacho seems set to leave City with the club informing him he is unlikely to win a professional deal at the Etihad Stadium.
"The news has alerted Liverpool who have held a long-term interest in the teenager and talks are at an advanced stage between both parties, sources have told ESPN FC.
"Camacho could become the second City youngster to make the move to Liverpool in recent weeks after the Anfield club snapped up defender Diego Lattie last month."