Media Watch
1
Wenger and Welbeck preview Sunday's clash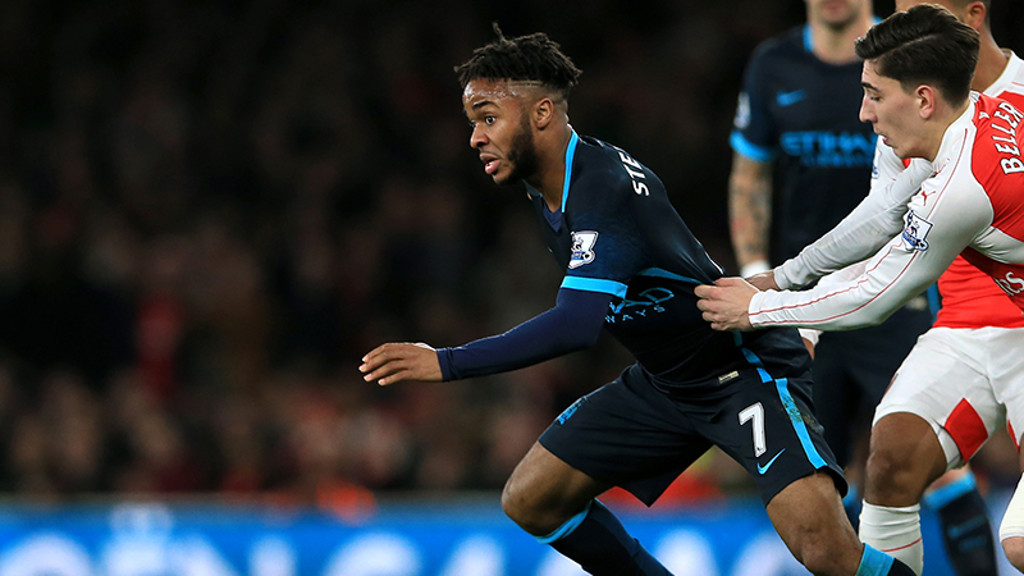 raheem
One topic dominates the headlines in this morning's City-related news.
Of course, it's Sunday's visit of Arsenal to the Etihad Stadium and with so much at stake, the media world have plenty to discuss.
Many of their stories derive from comments we've brought you already, such as Manuel Pellegrini's team news update and Kelechi Iheanacho's urge for the Blues to end the season strongly so we have to look elsewhere for something new.
How about on the other side? Naturally, Arsenal have been sharing their thoughts on the clash...
Manager Arsene Wenger has stressed the significance of the encounter, as both sides look to secure automatic qualification for next season's Champions League and avoid a play-off fixture.
He told the Club's official website: "It is still a very important game because part of the responsibility of being professional is to prepare the future.
"The future of Arsenal Football Club depends on this game.
"There's a European Championship and there's a Copa America [in the summer]. To get our players back, we made a schedule.
"It's absolutely very difficult because the European Championship finishes on July 10. If you think that you have to give at least three to four weeks of holiday to the players who go to the end [of the tournament], that means they come back at the beginning of August.
"Our target now is to secure a position in the Champions League next year. If possible, to get second place or at least secure third place.
"On Sunday we can achieve that. We still have two games, and if we win those two games we will be alright."
Meanwhile, Danny Welbeck asserts the Gunners will take inspiration from last season's victory on sky blue soil.
He recalled: "I remember watching it at home on TV with my family. The performance was outstanding, from the first minute until the last.
"It was a great team performance, everyone worked hard throughout the game and I think tactically we were spot on with how we approached the match.
"I've got some good memories [at Man City], and a couple of bad ones as well. I think it's important to focus on the next game coming and make sure that it's another good memory."
In other news, both sides' have allegedly suffered a blow as their 'top transfer target' has been ruled out of Euro 2016.
According to Luke Gardener of the Mirror: "Ilkay Gundogan could miss out on a move to Manchester City or Arsenal after dislocating his knee cap, according to reports.
"Borussia Dortmund have confirmed the 25-year-old suffered the injury and will miss Germany's Euro 2016 campaign as a result.
"Gundogan was seen as the ideal replacement for Yaya Toure who is expected to leave the Etihad at the end of the current campaign.
"Arsenal are also long-term admirers of Gundogan and with Arsene Wenger looking to strengthen his squad he could swoop for the Germany international."
And finally, could Pablo Zabaleta be heading to Italy? Apparently, his agent seems to think so.
Quoted in an article on Squawka's website, Federico Pastorello stated: "Guardiola would happily keep him.
"Pablo has spent a long time in England though, and wants to compete in a new League. I don't know if it'll be this summer or next, but I think we'll see him in Serie A soon."