Media Watch
1
Aguero wants Dybala link up?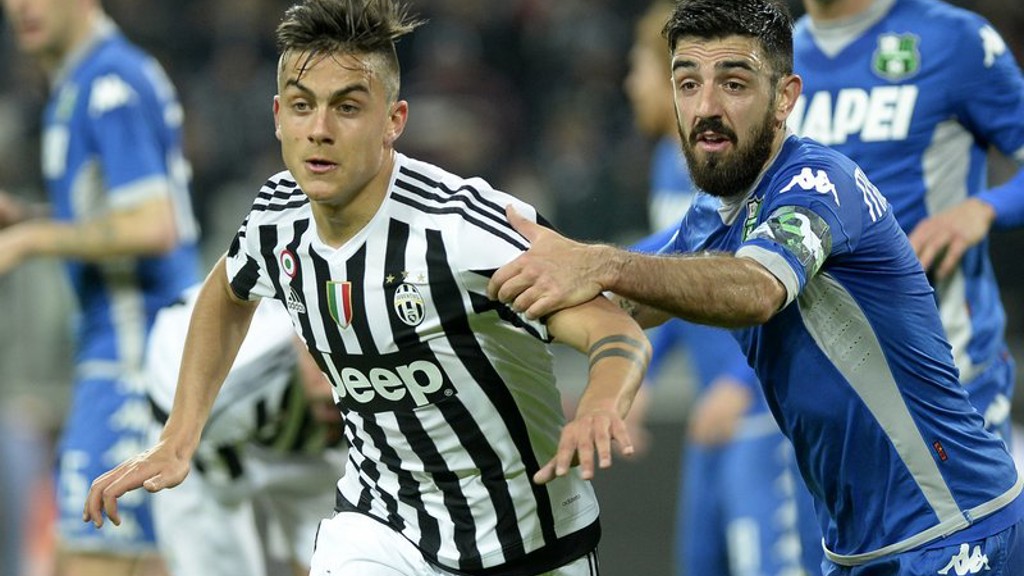 WANTED MAN: Paulo Dybala
The transfer speculation floodgates are well and truly open as media outlets clamber over themselves to speculate who incoming City boss Pep Guardiola will be bringing to the Club this summer.
"Sergio Aguero will spend the summer telling fellow Argentine striker Paulo Dybala to become his sidekick at Manchester City next season (he'll probably be playing a bit of football too - ed) report the Sunday Express.
"Paulo Dybala began his career with Argentinian side Instituto
Dybala, 22, has become a double winner in his debut season with Juventus and hit 23 goals in the process to start alarm bells ringing around Europe.
"Real Madrid are already reported to have slammed in a £70million bid but if the Italian giants are willing to listen to offers, then moneybags City won't flinch at paying big bucks either.
"Aguero and Dybala would make the perfect combination with the younger Argentinian, nicknamed 'The Jewel', happy to switch to a second striker, play as a winger or attacking midfielder.
"Dybala has always had a place for City in his heart.
"He said: "When I play on PlayStation I always choose Barcelona or City. I dream of one day playing for one of those clubs."
"His fan club also includes Arsenal, Barcelona and Paris St Germain and new Manchester United boss Jose Mourinho was interested in signing the player before being sacked at Chelsea.
"He could update his file on Dybala when he settles into the Old Trafford hot-seat."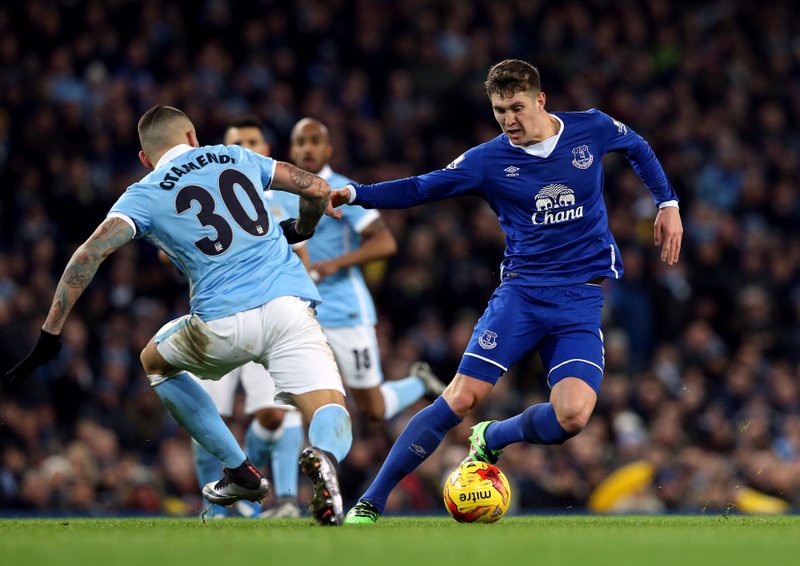 Elsewhere another touted City target - Everton's John Stones - is reportedly wanted by Barcelona who are ready to table a £25m bid to prise him from Goodison Park.
"The Spanish champions have revived their interest in the England international after being told main target Marquinhos is staying at Paris Saint-Germain" reckon theDaily Mail.
"Everton value Stones at £45million and the Catalan giants are likely to open with an offer of around £25m for the coveted centre-half.
"Manchester City and United are also expected to join the bidding in the coming weeks.
"Stones will head to Euro 2016 in France with England this summer with his club future uncertain.
"Interest from both Manchester clubs as well as La Liga champions Barcelona is sure to catch the player's attention, especially after Everton's poor domestic campaign last season.
"The Toffees are currently without a manager after the sacking of boss Roberto Martinez and that uncertainty could see the likes of Barcelona swoop in.
"Last summer then Chelsea boss Jose Mourinho was keen to sign Stones but saw a number of bids for the 22-year-old former Barnsley man."
"Swansea are ready to write off the outstanding £16million balance on Wilfried Bony's £28million transfer to Manchester City to take the striker back this summer" according to the Mirror.
"The 28-year-old has failed to establish himself in the north-west since his move to the Etihad in January 2015 and incoming City boss Pep Guardiola has made it clear the Ivorian does not feature in his plans.
"He will be allowed to leave the club with Swansea keen to take him back and the player open to the idea of returning to the Liberty Stadium.
"Bony made a name for himself in the Premier League after moving to south Wales from Vitesse Arnhem in Holland in 2013.
"But in 18 months in Manchester he managed just 10 goals, a contribution which will have cost City £12million."
Gallery: Sharon Latham's favourite pictures