Media Watch
1
Hart: We're in it to win it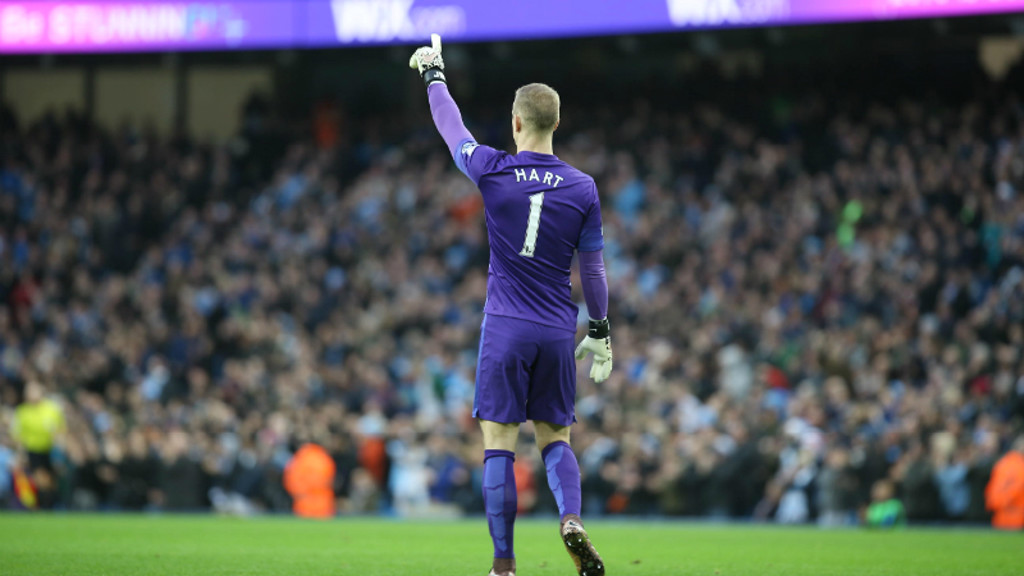 With today's Champions League draw in mind, there's plenty of coverage in Friday's media round-up of City's chances and who the Blues could face.
We'll kick off with Joe Hart, who says City can 'do a Chelsea' and win the competition, despite the patch form of late.
The MEN carry the story: "City's chances have been virtually written off after a Premier League season which has been less than impressive.
"But Hart recalls that there have been times – such as Chelsea's triumph in 2012, or Liverpool's victory in 2005 – that have defied the form books.
'We have to believe we can win it - everything is possible,' said Hart, so often the City saviour in the Champions League.
'We've seen it over the years when the teams that have won it have played scintillating football, or been fantastic.
'But also over the years people have not necessarily set the world alight and they've won it. We are certainly not setting the world alight but we are more than capable of winning it.'"
Let's hope he's right.
Elsewhere, Pablo Zabaleta is concentrating on nothing other than Sunday's Manchester derby.
Team Talk write: "The Manchester derby always has plenty riding on it and this year it could prove key in deciding which team, if either, finishes in the top four.
"Zabaleta said: 'I have been here a long time and know how special this game is. Since Tuesday the media have talked about City making history in the Champions League, but here everyone is just talking about the derby.
'That's normal when a big game is coming – celebrate doing well in Europe if you like, but we are only thinking about United.
'The players know how much this game means to the fans, but we also know we can't drop any points.
'Leicester keep winning their games, and then you look at the rest of the teams and everything is really tight from third place down to sixth or seventh.
'We need to be honest with ourselves and think that the gap between the leaders Leicester and us is big. We have a game in hand but it wouldn't be right to just think about the title.
'It's just about focusing on winning the next game and this is probably the best way to see how far we can go in the league. We can't make any mistakes, and we have been dropping a lot of points.
'We want to see City fans celebrating the derby and then we can start thinking about our national teams.'
Meanwhile, The Sun claim Liverpool could be considering a shock move for Fernando – and also suggest his former club Porto are interested in taking the midfielder back to Portugal.
They write: "The Brazil international, nicknamed the Octopus for his ranging limbs, joined the Etihad ranks for a £12million fee in summer 2014 and helped the Citizens lift the Premier League title during his debut season, providing a more defensive alternative to Yaya Toure and Fernandinho at the base of midfield.
"He's featured regularly in recent weeks, starting against Liverpool, Norwich City and Dynamo Kiev, but is still seen as a fringe player at Eastlands and expects to be moved on when Pep Guardiola takes the managerial reigns from Manuel Pellegrini during the summer transfer window.
"Former club FC Porto are looking to re-sign the 28-year-old but according to The Sun, Liverpool are ready to rival the Primeira Liga outfit's interest as Jurgen Klopp looks to overhaul a squad he inherited from Brendan Rodgers in the early months of the campaign.
"The Reds are reportedly ready to spend as much as £10million to secure a transfer for Fernando and having acquired him for just £2million more, City can't realistically expect significantly greater offers. But whether they'd agree a transfer with a divisional rival remains to be seen."
More tomorrow morning…