Media Watch
1
Sky Sports: Hart takes rap for England exit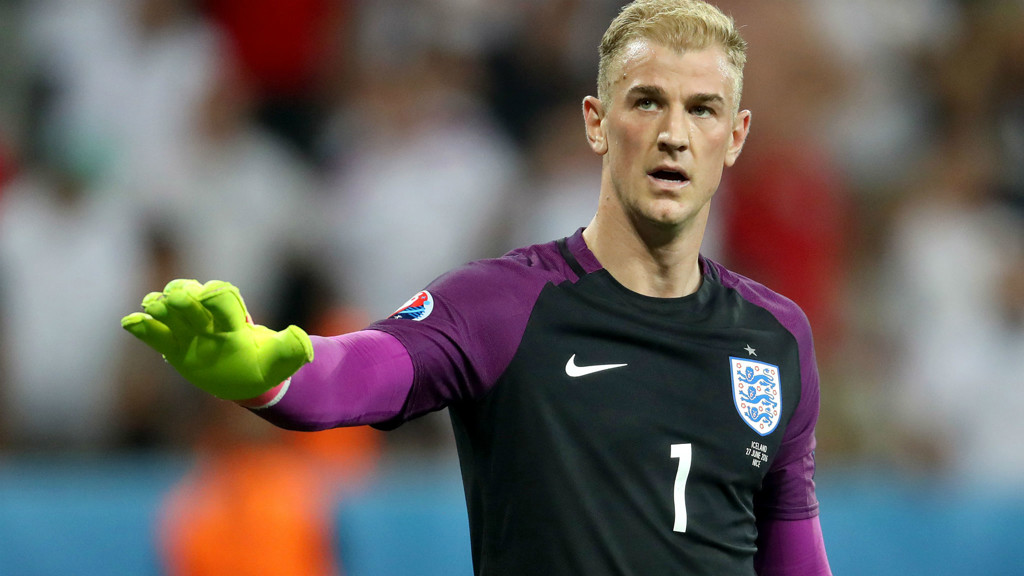 HOLDING HIS HANDS UP: Joe Hart after the end of England's shocking Euro 2016 exit
It's the morning after the night before, and understandably England's exit from Euro 2016 is the hottest of hot topics in this morning's media.
Roy Hodgson resigned within minutes of the Three Lions 2-1 defeat by Iceland, and English fans were left to scratch their heads over why it went so horribly wrong in Nice.
Joe Hart's mistake put England behind, and the City stopper has fronted up to take responsibility – he's all over the media, but as Sky Sports.com reports, "'The Manchester City goalkeeper failed to keep hold of Kolbeinn Sigthorsson's low 18th-minute strike as minnows Iceland pulled off a historic upset in Monday night's last-16 tie in Nice.
"'I've got to be saving the second goal. I've got to hold my hands up to that and I apologise for ultimately costing us the game and the tournament," he told ITV.
"'The standards I set haven't been met in this tournament. Like I say, I apologise for the goal.
"'From the bottom of my heart, I'm sorry. I'm an England fan through and through and I'll continue to be. There are going to be massive regrets, personally and as a team.'"
Still on the international front, Argentina's defeat in the final of the Copa America sent shockwaves rippling out and saw Lionel Messi retire from international football. Sergio Aguero thinks the Barca superstar won't be the only one to make that decision – in the Daily Star and many others, Kun admits he may follow suit.
"Manchester City star Aguero claims the Barcelona superstar won't be the only one to hang up his boots.
"He said: 'Messi is probably not the only one that will leave the national team. There are several players like me that are evaluating whether or not to continue.'
The doom and gloom for City players with their countries continues: "Aguero claimed Messi was distraught adding: 'That is the worst I've seen him in the changing room.
"'We are all affected and we will try to think about something else and move forward. Again, luck was not on our side.'"
But despite Euro 2016 and the Copa America dominating the landscape, there's always a bit of room for transfer talk and quite a few media outlets are claiming that City are closing in on Colombia winger Marlos Moreno.
Being a teenager, he is, inevitably, dubbed a "wonderkid" but the Daily Mail among many others feels that he very much on the City radar.
"Manchester City have stolen a march in the pursuit of Colombian wonderkid Marlos Moreno.
"A host of Europe's elite sides - including Manchester United and Benfica - are chasing 19-year-old Moreno, who scored his first international goal at this month's Copa America.
"City held positive discussions with his club, Atletico Nacional, and are understood to have agreed a fee of around £8million for the winger.
"Manager Pep Guardiola has plans to allow Moreno to experience European football out on loan in La Liga for the season should a transfer be completed in the coming weeks."
We'll give you another 24 hours to stew over the England result, and see you on Wednesday!