Media Watch
1
Express: Sterling receives Pep talk from new boss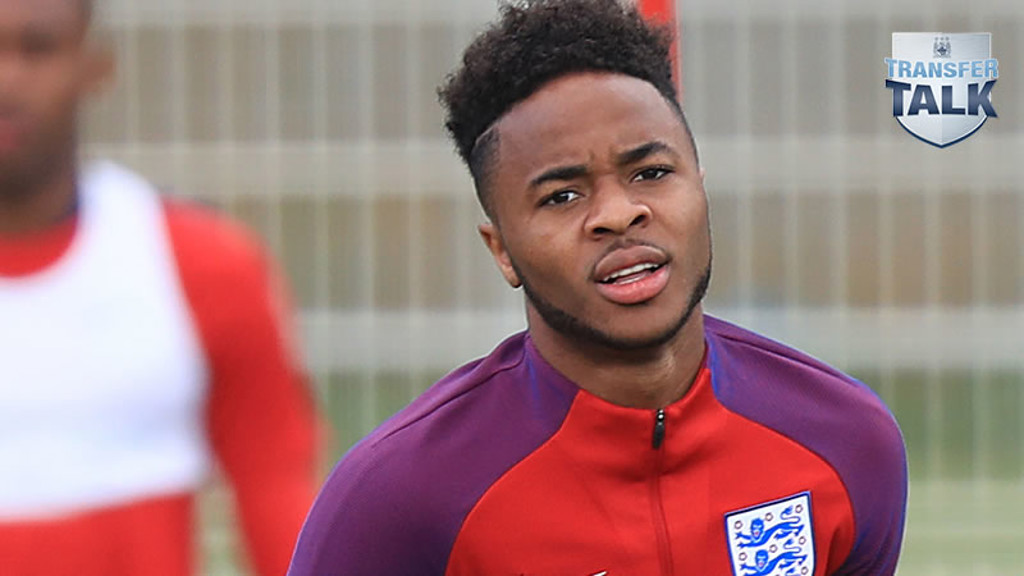 25 June transfer talk
It's really heating up in France as EURO 2016 reaches the last 16 stage with City stars primed and ready to steer their countries to glory.
However, one Blues star whose tournament has been a frustrating affair is Raheem Sterling; unjust target of many an England "boo boy" the 21 year-old winger has apparently received a confidence booster from incoming City boss Pep Guardiola.
"The new City manager told Sterling "he would fight for him" as long as the winger channelled his efforts next season towards helping the club re-establish itself as the Premier League's super power" report the Express.
"Guardiola called Sterling ahead of England's final Euro 2016 group game with Slovakia after the youngster was subjected to boos from supporters before being substituted at half-time in the win over Wales.
"England have become concerned that Sterling's confidence has taken a hit following his early-tournament woes and Guardiola's personal intervention has served to boost the 21-year-old's flagging belief.
""As long as you work for me, I will fight for you," said Guardiola, according to a source close to the conversation. "Keep your head up. Don't worry.
""I know you are a good player and you are a big part of my plans."
"Guardiola has closely followed Sterling's career since his breakthrough with Liverpool and was interested in signing him while in charge of Bayern Munich.
"He ended up missing out with City closing a £49m deal for Sterling last summer.
"Yet Guardiola's strong links with City director of football, Txiki Begiristain, and the long-held view he would end up in charge at The Etihad, mean there have been suggestions the transfer was run past him.
"The duo will finally work together with Guardiola earmarking Sterling for a role in an attacking triumvirate."
Elsewhere, it's threatening to become a "saga", as Celta Vigo striker Nolito has offered more hints at where he could be plying his trade next season.
"The Celta Vigo forward is widely expected to join Pep Guardiola at the Etihad Stadium this summer in a £13.8million deal" say the Metro.
"Nolito has enjoyed the best years of his career at Celta, scoring 39 goals in 101 games for the La Liga club, and City are confident of signing the 29-year-old after his involvement at Euro 2016 is over.
"'We'll see what happens with my future, but I'm not complaining about how things are going on the pitch for me,' he told the Spanish radio station COPE.
"'For now, I've not signed for City, I don't lie – we'll see.'
"Nolito, who is currently preparing for Spain's last 16 tie with Italy, also denied that he has spoken with Guardiola about the transfer.
"'No. In life you have to be brave and make decisions and I dedicate myself to playing football, which is my passion.'