Media Watch
1
'Crazy, and quite hilarious City transfer rumoured in Belgium'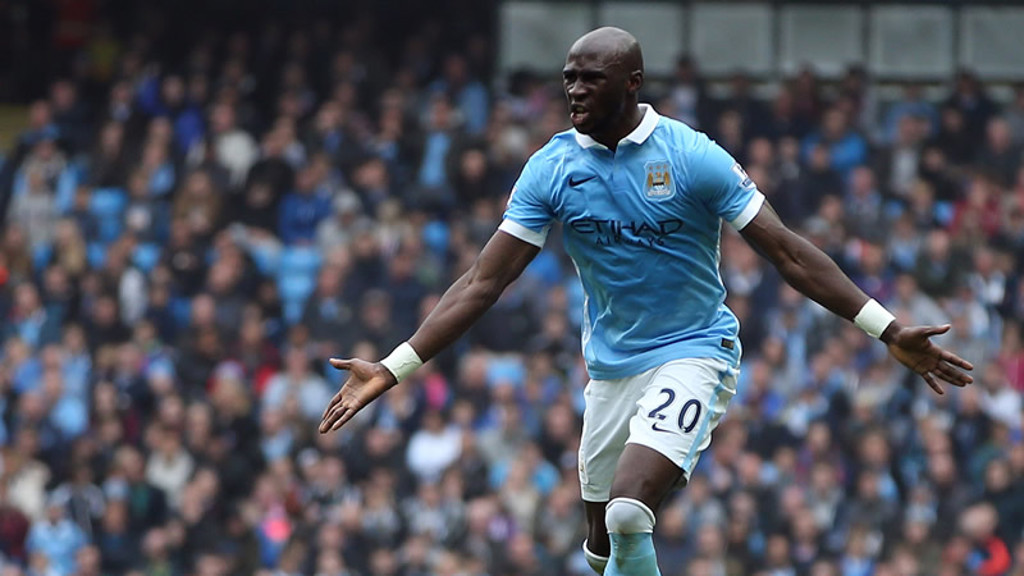 Like your daily dose of City-centric transfer gossip? Look no further...
There's plenty of it this morning! So, let's see what's making headlines, shall we?
The top tale of the day derives from Sport Witness, who report Eliaquim Mangala has been linked with a return to Standard Liege.
However, considering their headline reads: 'Crazy and quite hilarious Man City transfer rumoured in Belgium', they don't seem to be convinced of its legitimacy to say the least.
There's further proof of that in the article itself as the author writes: "Sometimes it's hard to type through the laughter, and this is one of those occasions.
"Belgium's Voetbal Nieuws have claimed an exclusive on Monday that Daniel van Buyten is trying to sign Eliaquim Mangala for Standard Liege.
"Yes, you read that right. Apparently enthused by the signing of Victor Valdes from Manchester United on loan, Van Buyten now believes he can tempt Mangala to return to his former club.
"The French defender played for Standard Liege from 2008 to 2011, before making his move to FC Porto.
"Van Buyten is said to be using his old contacts from playing at Manchester City to try and negotiate a deal which would see Mangala return to Standard on a temporary basis, in a similar deal to that of Valdes.
"Manchester City would have to continue to pay most, if not all, of Mangala's wages for any deal to happen.
"The defender has appeared in 20 games for his Premier League club so far this season and he's certainly not surplus to requirements, especially with Vincent Kompany's injury record."
So, it's safe to say we shouldn't read too much into that then?!
In other news, former Celtic midfielder Peter Grant has told the Daily Mail he believes City starlet Patrick Roberts is a perfect fit for the Hoops.
Mark Wilson explains: "The Parkhead club are currently in talks over just such an arrangement, having borrowed both John Guidetti and Jason Denayer from City last season.
"If concluded, the deal would be further evidence of the close working relationship between the clubs and add a dash of real flair to Ronny Deila's Treble bid.
"Fulham coach Grant worked closely with Roberts prior to his lucrative exit from Craven Cottage last summer and remains convinced of the sky-high potential within his slight frame."
Said Grant: "I'm sure it is a place he would thrive in. Celtic Park is a fantastic arena and Patrick is what I would call a typical Celtic player, in that he wants to beat people in the wide area.
"He likes to play on the right-hand side, drifting into areas and ghosting by people, coming inside onto his stronger foot. He is more than capable of doing that and bending one into the top corner.
"All I would say is that people should be a little bit patient with him if he does go to Celtic because of the game-time he has missed over the past year or two. But he is a wonderful young player.
"But I'll tell you this, when he is on his game there are not many more exciting talents out there."
Elsewhere, the Express claim Real Madrid have 'stunned' City and Liverpool with an offer of £11million for alleged target Andrija Zivkovic.
According to Uche Amako: "This season, the versatile forward has scored 12 goals reportedly leading to interest from Liverpool and Manchester City.
"However, Zivkovic's father Jovica, revealed Real Madrid made an £11m (15m euro) offer for the teenager but he snubbed a move to Spain over fear his son will be loaned out."
He said: "One of the biggest clubs in the world, the most famous club in the world, Real Madrid offered me €15 million to sign the player.
"But to send him on loan! I refused. I will not destroy the career of the child because of money.
"Nobody wants to destroy the life of a child and play with him as he pleases, as if he's a toy."
Meanwhile, the Daily Star suggest the Blues are monitoring five-year-old Lewis Towns.
Robin Cottle reports: "Grandfather William, 63, is so confident he will hit the big time, he has placed two £50 bets that he will star in the Premier League and pull on an England shirt - at odds of 1,500-1.
"Talented Lewis, who has also caught the eye of Liverpool and Everton, was invited to Man City's academy at age three. And rivals United have asked him to play at their complex.
"Proud dad Adrian, 37, said Lewis was 'football mad' as a toddler and would sleep with a ball."
The builder, of Ashton-under-Lyne, added: "We've been a bit flabbergasted by all the interest in him, but he's obviously got something."
Finally, away from the transfer gossip, Everton defender Leighton Baines asserts the Toffees know how to defeat City in Wednesday night's Capital One Cup semi-final second leg.
Quoted in an article on Four Four Two's website, the full-back states: "Getting to the final is massive for all of us.
"It's a tough semi to come through and you don't always want to talk too much about what it might mean, because there is still a lot of work to do before then.
"But the truth of it is, we know we can beat Manchester City.
"We have just beaten them in the first leg and drawn against them in the league and another result like that would see us through. So we have just got to match what we have done in our last couple of games against them and we will be in the final.
"Of course, it is easier to say than do. City are a top side, and I am sure they will come out fast and try to get a goal, but we will be prepared for that and we're capable of scoring ourselves. We will be ready."