Media Watch
1
Guardiola rejects Van Dijk claims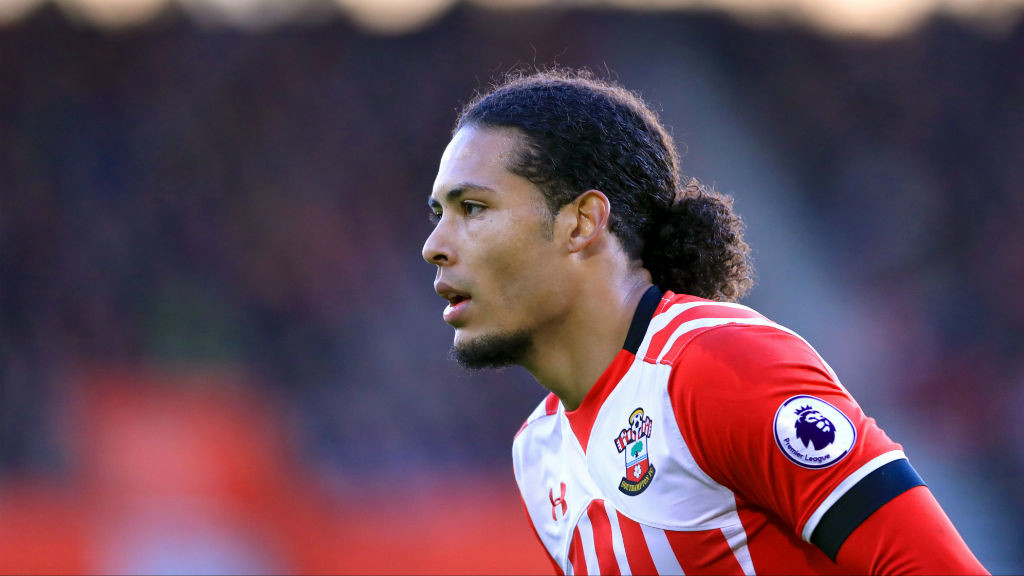 NO DEAL: Guardiola laughs off Van Dijk claims
With Christmas Day over it's time to turn our attention back to football. Here's your Boxing Day roundup of Manchester City media coverage.
Let's start with some January transfer news. According to Simon Bajkowski at the Manchester Evening News, Pep Guardiola has refuted claims that he will pursue a deal for Southampton centre-back Virgil Van Dijk.
There has been increasing speculation in recent weeks that City may do a deal for the former Celtic star– but Guardiola has poured scorn on the idea.
"Pep Guardiola has laughed off the suggestion that Manchester City will buy Virgil van Dijk in January.
"The Blues have been linked with a move for the Southampton defender to address their centre-back problems, with Vincent Kompany injured and other options failing to impress.
"But while a move for the former Celtic man could come at the end of the season, a bid next month looks unlikely.
"Asked about the potential transfer, the coach said: "Next month Van Dijk here? We're going to Southampton to play against them.
"'He's not going to come here next month. Impossible. He's a Southampton player and we don't want him now.'"
Meanwhile, Dev Treham of Sky Sports says Guardiola wants to improve the way his team defend.
However, the Catalan boss wants to see that improvement across his entire side, not just his defenders.
"Pep Guardiola acknowledges Manchester City have tightened up defensively in their last two games, but claims anything could still happen at Hull on Boxing Day," Treham writes.
"City emerged from a bad spell by keeping a first clean sheet in nine attempts in a Premier League victory over Watford earlier this month and followed that up by coming from behind to beat Arsenal 2-1 last weekend.
"The back line has appeared to be City's weak link this season but Guardiola has stressed the way to improve it is not by focusing on fundamentals such as tackling, but improving the all-round play of the team."
"By doing this, he expects his team to limit opponents' abilities to create chances and he is pleased with recent progress.
"Guardiola said: "It is so important to be solid in the middle and at the back. Against Watford and Arsenal, we conceded few chances, not just because of the back four but because our pressing was higher. Our controlling the game was with the counter-attack, when we had to use it, and our retention of the ball.""
And, finally, the Bleacher Report's David Mooney says City need a good run of results over the festive period if they are to win the Premier League this season.
After looking in detail at City's Christmas results over recent seasons, Mooney concludes:
"City's recent history suggests that little significance should be placed on the club's performance over the festive period. However, it's worth noting that each time they've won the league they weren't seven points adrift of the leaders in late December no matter how they performed.
"It's not an impossible task for Guardiola to recover, but he's going to need a sustained run of good results if he's to close the gap to the leaders. At the moment, Chelsea's performances are giving many an ominous feeling about where the title will end up in 2017—City need to produce something similar and quickly.
"When better to start than during the busiest spell of the manager's first ever season without a winter break?"
That's all for today. Enjoy Boxing Day and the game tonight. We'll have full in-depth coverage here on ManCity.com