Media Watch
1
Gabriel Jesus: Pep key to City switch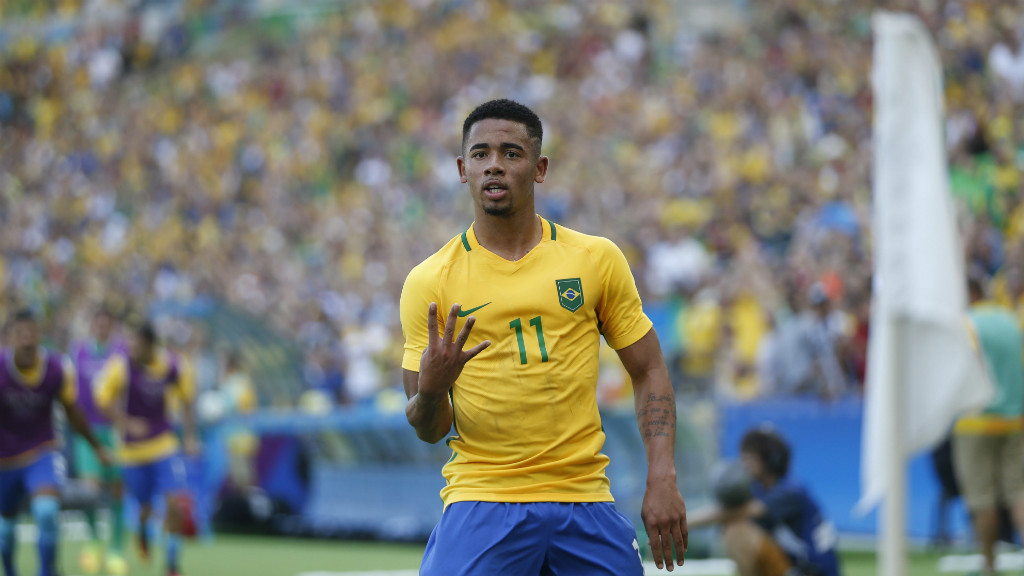 READY: Gabriel Jesus wants more title wins with Manchester City.
It's time for our daily Manchester City media roundup, which involves some January transfer gossip.
Let's start with incoming City striker Gabriel Jesus, who has revealed he turned down more lucrative offers with other clubs to join the Blues.
The Brazilian agreed a switch to City in the summer but won't officially sign until January after he stayed in his homeland to help Palmeiras to the league title.
He was chased by a host of top clubs – but he opted to join City, despite bigger offers elsewhere, with the chance to work with Pep Guardiola key in swaying his decision.
"There was (a lot of interest), but I don't want to name any club," he said in an interview with FourFourTwo.
"The decision to join City was taken by me, with my family and my agent – and it wasn't the best financial offer.
"We considered many things, but I really appreciate the whole City project and I'm so happy with the decision. City are a huge club in a country that loves football and has one of the best leagues.
"I can't deny that working with Guardiola helped with my decision.
"He's an excellent manager – one of the best in the world – and I can't describe how proud I am when he says good things about me.
"I'm proud that he likes my way of playing, but that's not enough for me. I need to show that he was right about me."
Meanwhile, Raheem Sterling has revealed he takes time to study the world's best players in a bid to improve his own game.
The 22-year-old has been in fine form this term, scoring five Premier League goals, including a crucial winner against Arsenal on Sunday.
It's lead to widespread praise but he says he wants to get better.
"I watch players to get better," Sterling told Sky Sports. "I'm only 22 and I'm going to watch world-class players to see if I can improve my game week-in, week-out.
"There are many players in my position I watch to keep adding to my game. I know I can still get better."
Finally, with January just around the corner, transfer speculation is once again emerging.
City are reportedly keen on 34-year-old right-back Dario Srna, according to Spanish newspaper Mundo Deportivo.
Txiki Begiristain is thought to be keen on hijacking Barcelona's move for the Shakhtar Donetsk player in order to add further options at the back.
That's your lot for today, Blues - stay tuned to ManCity.com for more reaction and exclusive content.