Media Watch
1
Media City: Press react to City v Chelsea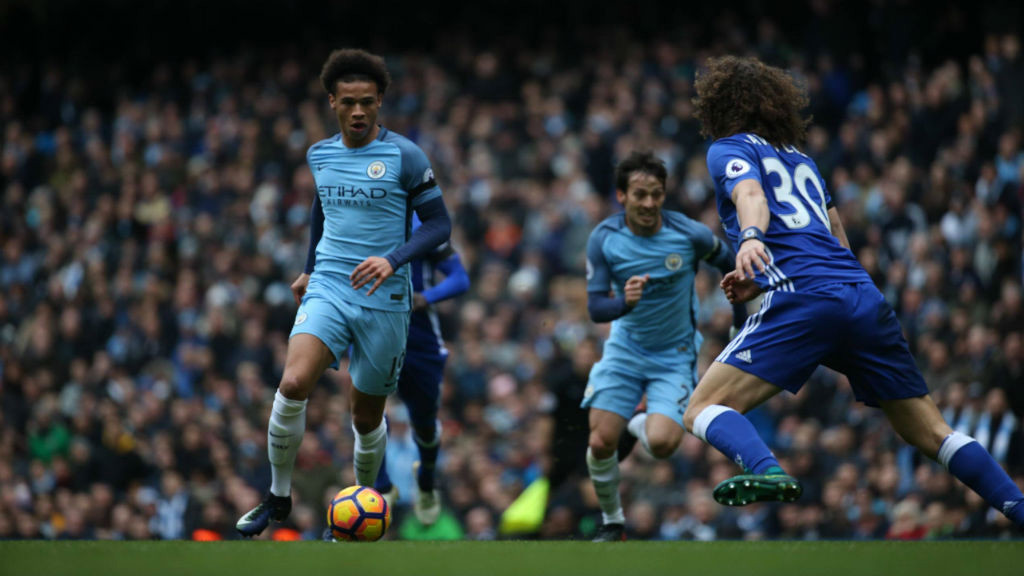 ON THE ATTACK: Leroy Sane
Compiling the daily media round-up the morning after a defeat tends to be a thankless task.
An eventful clash at the Etihad Stadium saw Chelsea emerge with a 3-1 triumph on Saturday, and with so much incident, there was plenty for the press to discuss.
Echoing John Stones' sentiments, some concluded the scoreline was not reflective of the game.
Goal's Sam Lee reflected: "Pep Guardiola's side created a hatful of gilt-edged chances and suffered some poor refereeing, but their weaknesses were ruthlessly exploited and, by the end, they fell apart.
"Anything could have happened heading into this game and, by the end of it, Manchester City suffered just about as much as they possibly could have.
"Chelsea were always going to provide a huge test of City's credentials and so it proved as Antonio Conte's men took full advantage of the weaknesses in Pep Guardiola's newest project.
"By the end it had completely unravelled for the home side at the Etihad Stadium.
"This was a fine game, with both teams showing why they will challenge for the title this season. City, though defeated, played well, created plenty of chances and could certainly have taken something from this game."
Rob Draper of the Daily Mail agreed: "Certainly there is a sense that, with so many chances and having played so well for so long, City should have won this game. Having matched Chelsea's back three, City created a string of first-half chances for Aguero and a correctly-disallowed goal from Fernandinho.
"Yet there was that nagging feeling that Luiz might have been sent off in the 31st minute; that City might have been awarded two penalties. But perhaps the gravest doubt in their minds is that they are all too easily picked off by more worldly-wise players."
BBC Sports' Phil McNulty stated: "Manchester City have kept one clean sheet at home in the Premier League this season - in the 4-0 win against Bournemouth - and on this evidence it is easy to see why.
"For all City's domination of possession and creation, Guardiola's side have an Achilles heel at the back that was ruthlessly exposed here.
"Yes, De Bruyne should have put the game out of Chelsea's reach but City's defence offered the visitors hope throughout - and how they capitalised when given the chance."
In the Express, Jim Holden wrote: "If City had taken any one of a string of chances when they were 1-0 ahead and clearly in command of the match with some magical skills, they might have won at a canter.
"The moment Chelsea fashioned an equaliser from Diego Costa in the 60th minute, the whole game altered."
ITV's report reads: "City will be left to wonder how they failed to win a game they so clearly had control of, but questions will now be asked of their discipline after a result that leaves them four points behind the Londoners."
In other news, there is a snippet of transfer gossip, as the Mirror claim City are eyeing a move for Virgil van Dijk in January.
According to Neil Moxley: "Southampton's defender is on the wanted list of at least three top clubs – and Sunday People Sport understands there is a get-out clause in his contract.
"Manchester United, Manchester City and Everton are all tailing the stopper whose performances have attracted rave reviews this season."