Media Watch
1
Press react to UCL last 16 draw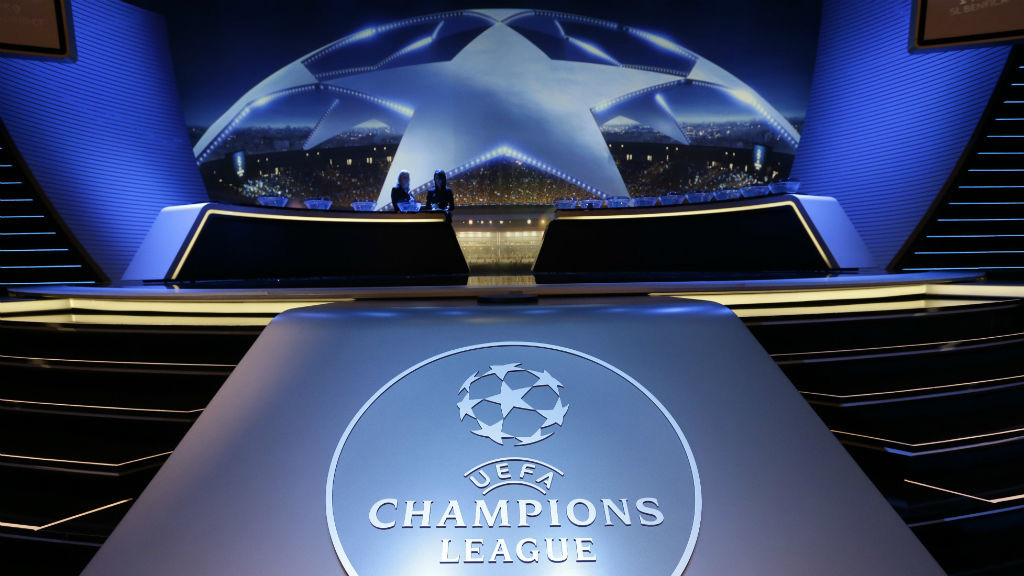 The Champions League draw will take place on Monday 12 December
Following the Champions League draw and ahead of Wednesday night's Premier League visit of Watford, the media have plenty to fill their City pages.
Monday's news dominates the headlines, with the press sharing their thoughts on the Blues' last 16 tie and the chances of reaching the next stage.
As the Mirror report, Monaco's vice-president Vadim Vasilyev insists his side are the underdogs.
"It's tough," he reflected. "Manchester City is the favourite for this tie. We're not under pressure, we're going to play our best football.
"Against Arsenal we weren't favourites, and we caused an upset. It's up to us to see if we can do it again."
Head coach Leonardo Jardim echoed: "Manchester City are a big team - semi-finalists last season with a lot of quality players.
"We aren't favourites but I have faith in our qualities. That said, there are over 60 days between now and the tie.
"In football, that's a long time. Everything can change. But it's certain that, along with Bayern and Real Madrid, they were the strongest of the second-placed sides, and Pep Guardiola is one of the best coaches in the world."
Jamie Redknapp has backed City to progress, stating in his column for the Daily Mail: "City will be pleased with this draw, although Monaco are a tough team who Pep Guardiola's side must not take for granted.
"Monaco are comfortable in their own skin and a rejuvenated Radamel Falcao has helped them score a staggering 53 goals in Ligue 1 this season - more than three goals per game.
"At this stage two seasons ago they beat Arsenal 3-1 at the Emirates and, with the first leg at the Etihad, City need another performance like their group-stage victory over Barcelona.
"By February, you would hope Guardiola will have a better understanding of his best XI. If he can get a settled defence and stop his side conceding goals then City should progress."
Sky Sports' Charlie Nicholas is also of that opinion, declaring: "Again we're looking at a team who have changed their style with Monaco turning into a much more attacking force, but City still have far more firepower.
"I imagine City will be a much stronger unit come February. I'm not sure what Pep Guardiola can do defensively and if he can find someone who hasn't been cup tied, but he's the right man to solve their problems.
"Given I'd be amazed if they weren't better position come the time of the tie, I would say it's a 60/40 split in City's favour and a good draw."
Simon Curtis of ESPN agrees: "Despite their good form in Ligue 1 -- where they are currently running ahead of champions Paris Saint-Germain, who City turfed out in last year's Champions League quarterfinals -- and despite the fact that talented manager Leonardo Jardim is building a side to match the legendary 2004 team that reached the Champions League final in Gelsenkirchen, the Monaco side offer a great chance for City to reach the quarterfinals for the second year running.
"The prospect of drawing any from Borussia Dortmund, Napoli or Juventus would have sent a shudder down the spines of those who remember unhappy outings in each of those places. Atletico have yet to be encountered in City's short history of participation, but would also have represented a significant hurdle."
The Manchester Evening News' Robert Cottingham believes the Blues are in for a tougher test than many are predicting.
He writes: "Finishing as runners-up to Barcelona in the group, City could have faced last season's finalists Atletico Madrid, Serie A Champions Juventus, Borussia Dortmund, Napoli or Monaco.
"But while the draw will be viewed as a favourable one for Pep Guardiola's side, having avoided heavyweights Atletico, Juve and Dortmund, a young Monaco side are proving to be a resurgent force in France this season under manager Leonardo Jardim.
"They qualified for the Champions League knockout round as group winners of Group E, after doing the double over Tottenham on the way and their domestic form has been just as dominant."
Moving on to more current matters and Watford head coach Walter Mazzarri is fearing a City backlash.
He told press: "I saw the [Leicester] game and was a bit surprised but in Italy they say each game has its own story.
"It was a great game by Leicester but there were some episodes that conditioned the game. If they managed to score two goals in five minutes for sure the game is completely changed.
"This won't help us because we will find Man City very angry and very concentrated. We won't have the luck that they can underestimate us. They won't underestimate us."
Stay tuned to ManCity.com for more build-up and Blue news, views and gossip throughout the day…