Media Watch
1
MEN: De Bruyne embracing new role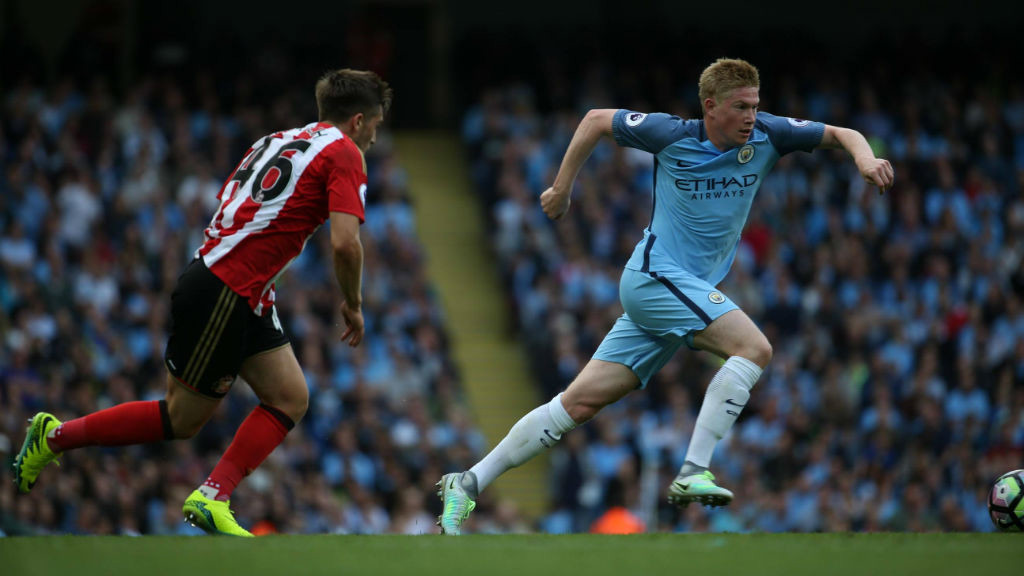 ADAPTING: Kevin De Bruyne is getting to grips with a new role under Pep Guardiola.
For the second successive day, the media intrigue surrounding Pep Guardiola's City regime comes to the fore.
Bacary Sagna provided the insight in yesterday's press round-up and today it's the turn of Kevin De Bruyne to lift the lid on life under Pep.
The Manchester Evening News carry the story, which suggests the Belgian is embracing the tactical changes his new manager has implemented.
Stuart Brennan quotes the playmaker, in a report which reads: "It's taken some adjusting, but it's OK," said De Bruyne. "He [Guardiola] has his tactics. I don't really play as a number ten, more as a free eight, with a lot of movement everywhere.
"It's very different from last year, as with every coach – it's a different way of working, of living, and I'm feeling good."
One man for whom everything is new, is John Stones. The young defender is available to make a first appearance in the Champions League this evening and is relishing the prospect of testing himself in Europe's elite competition, according to FourFourTwo.
They write: "City must get past Steaua to reach the Champions League group stages, but Stones is confident that the club can put their stamp on the latter stages of the competition again having made the semi-finals last season.
"'Every game counts and we have a great chance to continue towards the dream of winning the Champions League," he added.
"'With the team that we've got and the chance we have it's a massive opportunity. Hopefully I will play and keep working hard to progress.'"
The 22-year-old is proving to be a hot topic as Gary Neville ran the rule over his decision to move down the East Lancs Road on Sky's Monday Night Football.
Stones is in the perfect place to develop his game according to the former England right back, who's looking forward to seeing the youngster perform under Guardiola's tutelage.
The Daily Mail's Paul McNamara writes: "Gary Neville says John Stones couldn't have selected a better manager than Pep Guardiola to help him fulfill his boundless potential.
"The England international made a £47.5million switch to Manchester City this month and Neville drew parallels between Stones and Gerard Pique - the Spanish defender who flourished under Guardiola's command.
"'I'm delighted he's gone to Manchester City, to Guardiola,' said Neville.'It's the best club for him at the moment with the manager they have.
'He's a fantastic passer of the ball. He's at the right club at the moment. He'll turn into a great player.'"
That's all for today, but stay tuned to ManCity.com and @ManCity for all the build up, match action and reaction from City v Steaua Bucharest this evening.