Media Watch
1
Express: City target Barcelona goalkeeper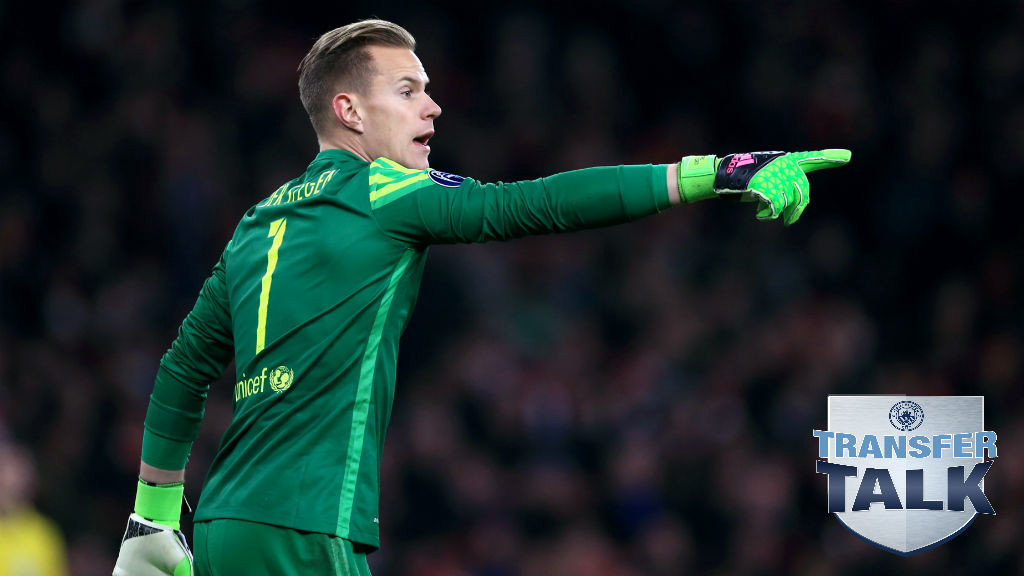 TER STEGEN: City are rumoured to be chasing the Barcelona goalkeeper.
City are in Sweden ahead of today's friendly but that hasn't stopped them chasing their transfer targets, according to this morning's reports.
The Express have reported that the Blues are looking to follow up a busy week in the transfer market with a move for Barcelona Marc-Andre Ter Stegen.
Neil Fissler writes: "The City boss has been tracking Ter Stegen, 24, since the end of last season with the German international unhappy at not being first choice at the Nou Camp.
"Barca are believed to be ready to allow Ter Stegen to leave but are demanding City meet the £67million release clause.
IN OTHER NEWS: SWANSEA SET TO BREAK TRANSFER RECORD
However, the Daily Star believe that Barcelona are intent on keeping the German goalkeeper.
Paul Hetherington said: "The German international, 24, has been strongly linked with City, to provide competition for England's Joe Hart.
"But Barca are determined to keep Ter Stegen, even though he has to compete for the No.1 position at the Nou Camp with Chile's Claudio Bravo.
"That's why Barca insiders say it would take an offer of £67m (€80m) to prise him away.
"And that would be a world-record fee for a goalkeeper, which stands at the £42m Juventus paid Parma 15 years ago for Gianluigi Buffon."
In the same article the Daily Star reported that City have lost in a rumoured stand-off with Paris St-Germain for Slovenian goalkeeper Samir Handanovic.
Hetherington writes: "Paris St-Germain reckon they've kerpow-ed fellow moneybags City in the £20m battle for keeper Samir Handanovic.
"The Inter Milan No.1, nicknamed "Batman", has been watched by City scouts for the last 12 months and new boss Guardiola earmarked him as a summer signing before he arrived at the Etihad.
"Inter chief, former City manager Roberto Mancini, would have preferred Handanovic, 32, to join his old club – if he was forced to lose him.
"But Handanovic, also a one-time target for Manchester United, looks set to join PSG, much to City's frustration.
"Handanovic, famed for his acrobatic saves and speed off his line, is under contract at Inter for the next three years."
That's all for today's goalkeeper-centric transfer gossip. Keep your eye on mancity.com and @ManCity for all the latest developments.