Media Watch
1
What the media says: Spanish edition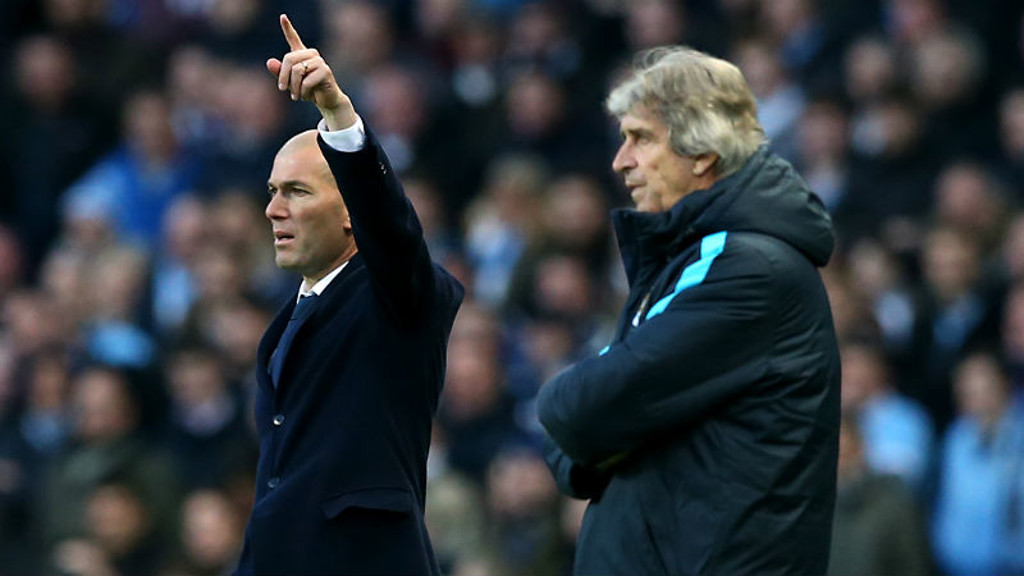 ALL SQUARE: Pellegrini & Zidane look on during the goalless draw at Etihad Stadium
Let's take a look at how the Spanish press have viewed the Champions League semi-final first leg draw with City, as well as a few other stories focussing on last night's visitors.
Formats the Html codes.FormatFix the Html to be XHtml compliantFix Write Validate that the text is XHtml compliant.Validate Proofing
There's a lot of talk surrounding the absence of Cristiano Ronaldo, with AS picking up the thread, "The Portuguese striker is now a serious doubt for next week's second leg, on Wednesday 4 May.
"According to Spanish radio station Onda Cero the player could have a mild hamstring tear meaning he would be unlikely to take any part in the match at the Bernabeu.
"Cristiano though was caught by Antena 3 claiming: 'The strain is still there. I'll wait for the next game. If it was a final, I'd give it a try'".
CR7 or no CR7, Marca see Real as favourites to go through now, flagging up some stats to back their case.
"After a scoreless draw at Manchester City on Tuesday night, history favours Real Madrid. Blancos have tied 0-0 away from home in the first leg of a European tie eight times in their history. And they have gone on to win the return fixture seven times."
The British press have also had their say on Los Blancos, with Ian Ladyman saying this Real were not the gung-ho attackers we've seen in the past.
"Zinedine Zidane is only five games into his career as a Champions League coach at Real Madrid but it would appear the great Frenchman has already learned something about how to navigate through a difficult night in Europe," says the Daily Mail's man.
"It is a while since we saw a Real team play like this, a while since we have seen them play with the handbrake on.
"But Zidane's team came within the width of Joe Hart's chest from winning this game and it will be a different side that Manchester City face at the Bernabeu next week."
The Telegraph's Jim White feels that Gareth Bale passed up the chance to take the tie by the scruff of the neck, saying: "What a night this should have been for Gareth Bale.
"Britain's finest export to Europe, the one-man endorsement of football's remain campaign, had an opportunity to demonstrate quite what it is we are missing since he left for more lucrative climes.
"It was an opportunity the Welshman largely failed to seize, his warm embrace of Joe Hart at the final whistle doing much to disguise his regret."