Media Watch
1
Media City: Skipper's rallying cry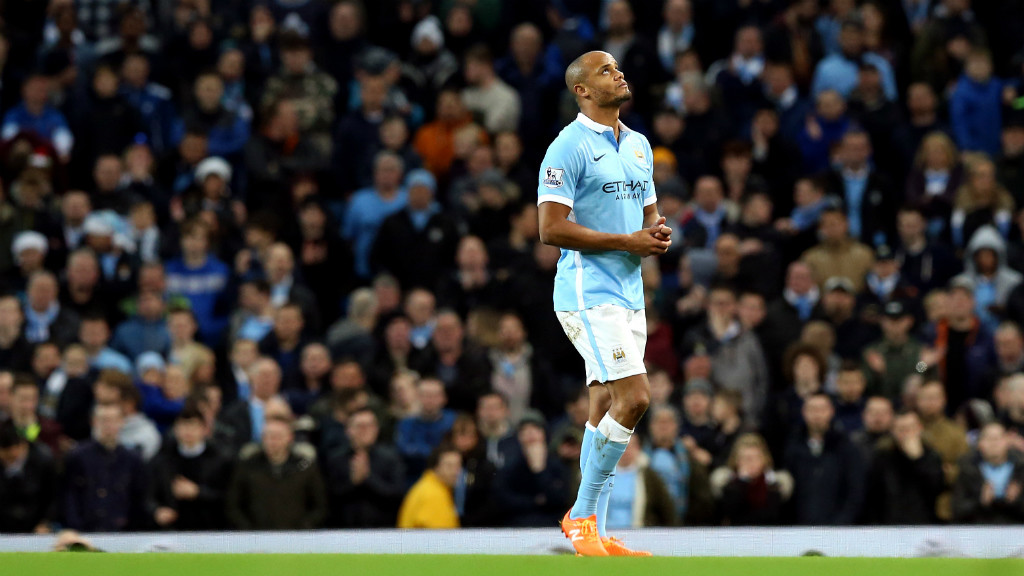 KOMPANY CALLING: Defender welcomes Real Madrid test
Unsurprisingly tonight's Champions League semi-final clash with Real Madrid once again dominates the column inches as far as the Blues are concerned.
Indeed, with pre-match press conferences complete, the media have been running the rule over what Manuel Pellegrini's men must do if they're to gain a first leg advantage over the 10 time European Champions.
Facing the likes of Cristiano Ronaldo and Gareth Bale, many outlets have focused on what the home side must do stop Los Blancos array of attacking wealth.
BBC pundit Danny Murphy believes Fernandinho and Fernando will be vital to City's success as he writes: "Although he was fit, there was no room for [Yaya] Toure in the second leg of City's quarter-final win over Paris St-Germain because of the partnership of Fernandinho and Fernando.
"Playing at the heart of City's midfield in Pellegrini's 4-2-3-1 formation, the Brazilian duo gave City legs, discipline and defensive cover. Fernandinho and Fernando protected the back four so well, allowed the full-backs to get forward and gave the front players a great platform to work from.
"Should they be picked together there again against Real? Yes, 100%.
"Two dedicated holding midfielders are very important against such a good attacking side because City are going to come under pressure at times."
Equally as important will be the fit again Vincent Kompany according to the Manchester Evening News. The return of the Skipper was a welcome pre-match sight for City fans and Rob Pollard states 'Kompany is Key' as he reports: "He needs handling with care – but his importance to the side is clear.
"He's City's best defender and with Nicolas Otamendi's reckless style still causing the Blues problems, Kompany's quality will be needed against Real Madrid's star-studded forward line.
"City look at their best with Kompany in the side."
In line for a return, our number four faced the media's questions yesterday and supporters will be delighted to hear our number four issue a rallying cry ahead of the tie.
With City at the semi-final stage for the first time, much has been made of the opposition's vast European experience, but the Belgian believes this evening's fixture is a great opportunity, according to The Express, who quote him as saying:
"This is a great chance to measure ourselves against a really great club with a lot of tradition and see how far we have got after so many years.
"It is a long hard battle to get to this stage and as much as there is a lot riding on this game, what everyone wishes within the club is that we are able to show how good we are and that we are able to perform to the level we can. And then it will be a fair game."
We told you it was all eyes on Madrid!
Transfer rumours are thin on the ground today but make sure you tune in tomorrow as we dissect the media's take on tonight's semi-final.